Guadalupe Rivera Marín, the daughter of renowned artist Diego Rivera and Mexican writer Guadalupe "Lupe" Marín, died on Sunday. She was 98 years old. 
Lucina Jiménez, director of the National Institute of Fine Arts (INBAL) described Rivera as a woman "ahead of her time." Morena senator Ifigenia Martínez called her a "tireless cultural promoter," and former governor of Morelos, Graco Ramírez, lamented the death of a "creative and talented" woman who, according to diplomat Luz Elena Baños, was a "defender of women's rights and a social fighter committed to a better country."
Although Rivera Marín was the daughter of iconic parents, she carved her own path, and became known in her own right as a successful lawyer, politician, and cultural patron. She practiced law for decades and was also a law professor at the National Autonomous University of Mexico (UNAM).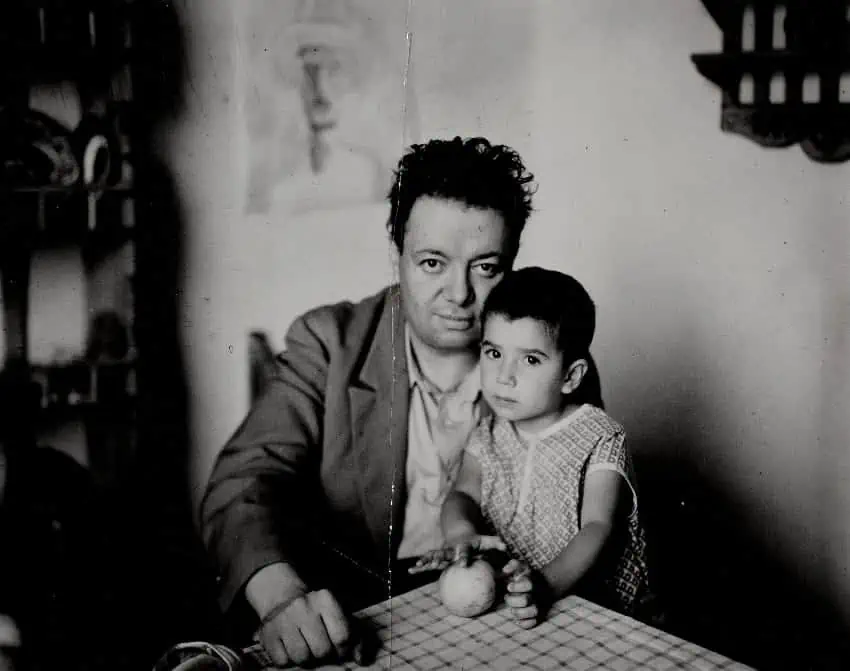 "Lupe could have lived on her parents' legacy, especially her father's fame, but she made her own life," writer and journalist Elena Poniatowska told El País newspaper. 
Born in Mexico City in 1924, Rivera Marín studied public administration at the UNAM, and later earned a doctorate in law. Her sister Ruth also made some remarkable achievements as the first woman to enter the architecture and engineering school in the National Polytechnic Institute. She passed away in 1969.
Rivera Marín was also involved in politics. She was a deputy senator and delegate in Mexico City as a member of the Institutional Revolutionary Party (PRI). Between 1989 and 1998, she worked as head of the National Institute for Historical Studies of the Revolutions of Mexico, and in 2000 she created the Diego Rivera Foundation to preserve her father's work 
She was also the author of several fiction and non-fiction books including her memoir, "Un río, dos Riveras" published in 1989.
In the memoir she explores her relationship with her father and her family life, recalling memories from her childhood, such as her father's meriendas (afternoon snacks) at El Oriental café in downtown Mexico City. She also reminisces about communist meetings where she learned to say that when she grew up, she would "kill the bourgeoisie," and was taught the Italian socialist hymn "bandiera rossa."
From her mother, she inherited a taste for cooking. Rivera authored three cookbooks and founded a gastronomic festival in honor of her mother's recipes.
Although she shared many fond memories of her parents, she also wrote about the "abandonment" she felt after their separation when she was five years old. It was after this separation that Diego married Frida Kahlo.
"…Ours were, from then on, two parallel lives. Each one on the opposite bank of the same river; each one on his own shore," she wrote in her memoir. 
Leticia Vallín, Rivera Marín's colleague for more than 20 years at the Diego Rivera Foundation said in an interview that "I don't suppose being the daughter of Diego Rivera […] was easy at all. He has a place in history.. and she had to authentically create her own story in her time."
Vallín hopes that after her death, Rivera Marín can be recognized as an "important part" of the country's culture, as a woman who worked in the fields of education, culture, and art.
In a statement, the National Ministry of Culture said it will soon hold a ceremony in her honor, in collaboration with Guadalupe's son, Diego López.