Heavy-to-intense rains are expected across Mexico this Tuesday, according to the National Meteorological Service (SMN), while temperatures remain very high in the north.
The conditions are caused by Tropical Wave 11, a low-pressure zone currently sweeping the west of Mexico and which has a high probability of cyclonic development, will bring heavy rains, thunderstorms and strong gusts of wind in Jalisco and Guerrero, the SMN said.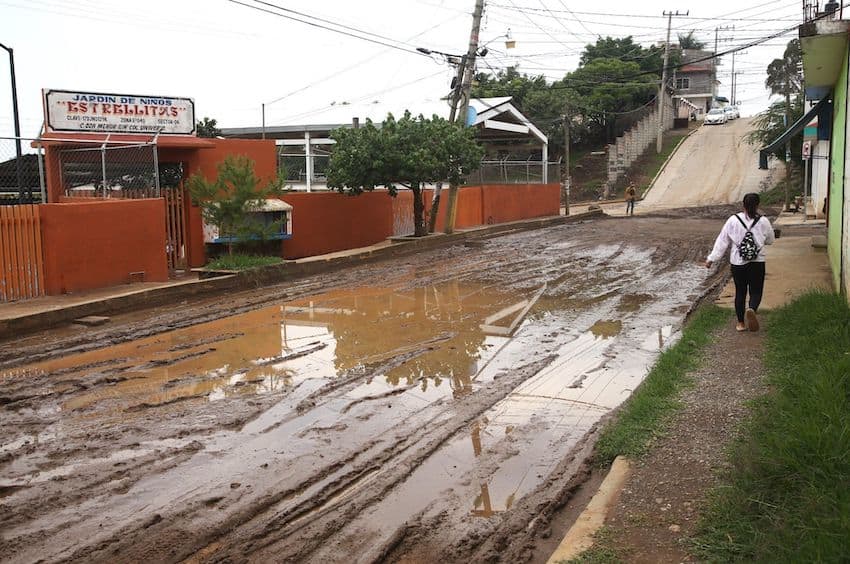 "Higher intensity rainfall could be accompanied by lightning, strong gusts of wind and hailstorms and cause landslides, increased levels of rivers and streams, overflows and flooding in low-lying areas," the SNM warned in a statement.
Heavy rains area also predicted in many parts of the country on Tuesday afternoon: 
50 to 75 millimeters are predicted for Chihuahua, Sinaloa, Nayarit, Michoacán, Oaxaca y Chiapas

Torrential cloudbursts bringing 25 to 50 millimeters of rain are predicted for Sonora, Durango, Zacatecas, Colima, Guanajuato, México state, Mexico City, Morelos, Tlaxcala, Puebla, Veracruz y Campeche
The rest of the country will see lighter showers, the SMN said.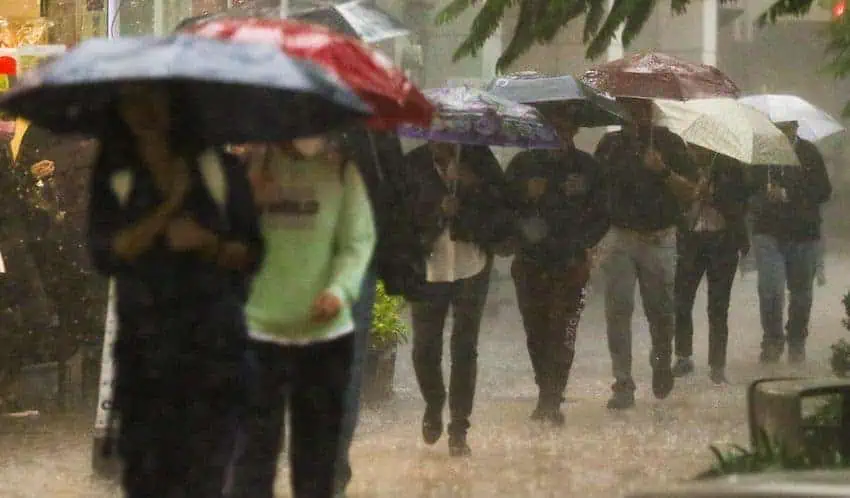 During Tuesday afternoon, a new Tropical Wave 12 is expected to enter over the Yucatán Peninsula and interact with existing low pressure zones to cause heavy rains in Oaxaca and Chiapas.
Despite the rain, high temperatures will prevail across much of the country, with    temperatures as high as 40 to 45 degrees Celsius (104 F to 113 F) in Baja California, Sonora, Chihuahua, Coahuila, Nuevo León, Tamaulipas and Yucatán. 
Temperatures of 35 C–40 C (95 F–104 F) are forecast for the states of Baja California Sur, Sinaloa, Nayarit, Jalisco, Durango, San Luis Potosí, Veracruz, Tabasco, Campeche and Quintana Roo.
 At the other extreme, temperatures as low as 0 to 5 degrees Celsius (32 F to 41 F) are predicted for some mountain areas of Baja California, Hidalgo, Puebla and Tlaxcala. 
The Valley of Mexico will likely remain temperate, with some rains on Tuesday afternoon.
With reports from Proceso and El Universal