Don't be deceived by the heat: rain and hail are forecast for Monday afternoon in Mexico City, according to the National Weather Service (SMN).
While the thermometer might hit 25 degrees Celsius (77 F) by 3 p.m., the sky will turn partly cloudy to cloudy with occasional heavy rains coupled with showers and hail in the north, south and west of Mexico City.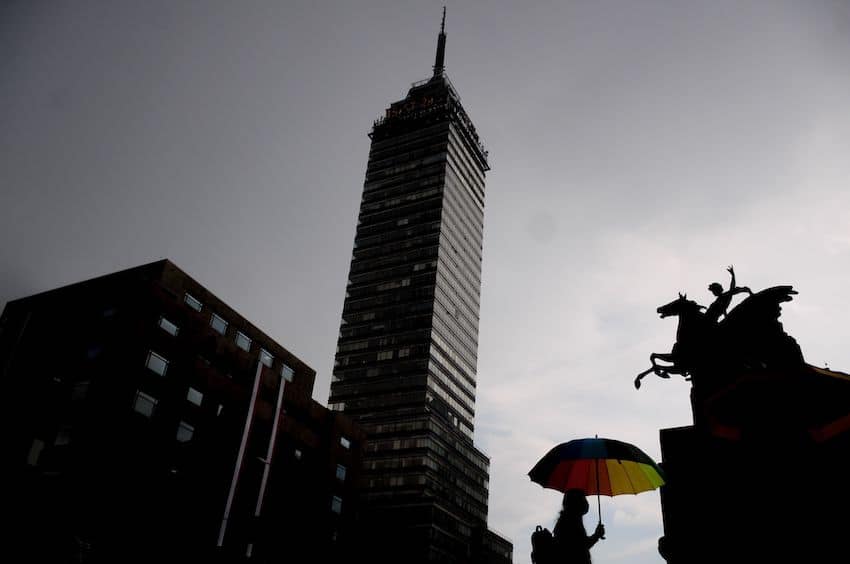 Rain is expected to begin at 6 p.m. and last until after 9 pm. Temperature during this time may drop to 17 C (62.6 F) with northerly winds of 15 to 30 km/h and gusts of 45 km/h. Toluca, México state, will see a minimum temperature of 8 C (46.4 F) and a maximum of 21 C (69.8 F). 
Heavy rains and hail in Mexico City on Saturday led local authorities to activate yellow, orange and red alerts for 16 boroughs. Pedestrians and motorists shared images of the damage caused by the hail in some parts of the city via social media.
Meanwhile, the northern states of Baja California, Sonora, Sinaloa, Coahuila, Nuevo León and Tamaulipas will see scorching temperatures of up to 45 C (113 F), while Baja California Sur, Chihuahua, Durango, San Luis Potosí, Nayarit, Michoacán, Guerrero, Oaxaca, Chiapas, Veracruz, Tabasco, Campeche, Yucatán and Quintana Roo will see temperatures between 30 C to 35 C (86–95 F).
The annual Mexican monsoon — also known as the North American Monsoon — will also cause heavy rains in northwestern Mexico, while a low-pressure channel in the southeast of the country and humidity from both coasts will cause showers in the Mexican northeast and heavy rains in Mexico's central areas. Heavy rain is also forecast in the southeast of the country and the Yucatán Peninsula.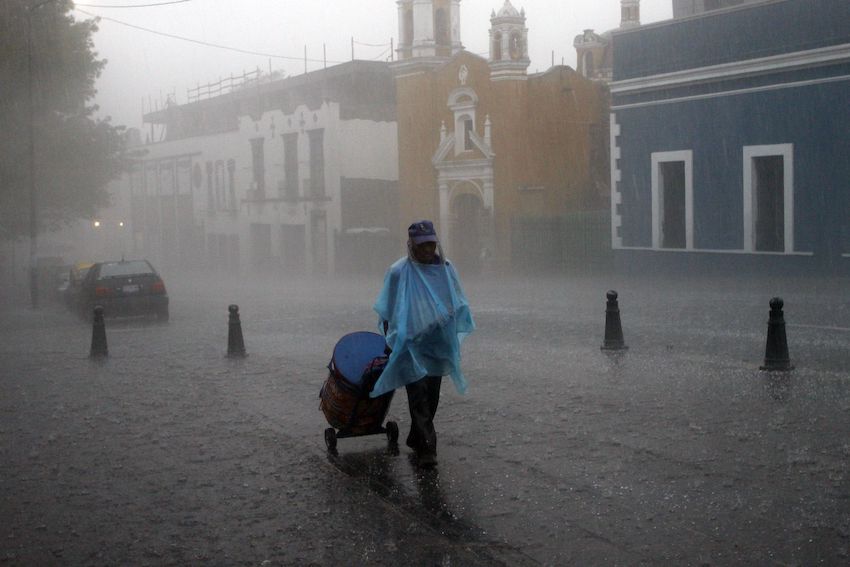 The SMN has also forecast the formation of Tropical Wave 17, which will move over the south and west, while the south of the coasts of Colima and Michoacán could see the development of a tropical cyclone, which would lead to very heavy rains in Guerrero and in western Mexico.
With reports from El Universal, Excélsior and Reporte Índigo and Excélsior.