The co-founder of a citizens' self-defense force movement that took up arms in 2013 and succeeded in driving the Knights Templar cartel out of Michoacán was murdered on Thursday along with three of his bodyguards.
Hipólito Mora Chávez, a lime farmer turned vigilante, was attacked by gunmen in Buenavista, a municipality in the notoriously violent Tierra Caliente region of Michoacán.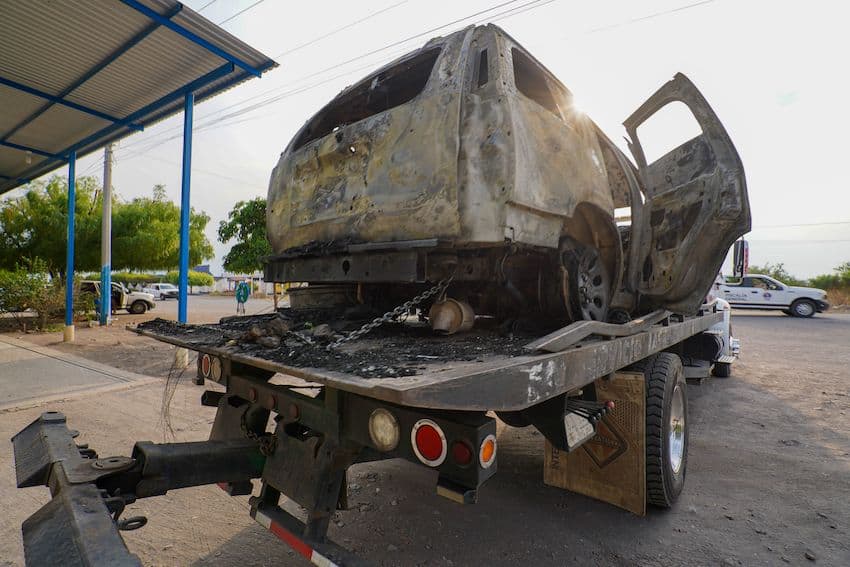 The Michoacán Attorney General's Office (FGE) said that police heard about the violence shortly before 1 p.m. and subsequently traveled to the small town of La Ruana, where they found two damaged vehicles. Officers also found the badly burned body of Mora, who was 67, and the corpses of three bodyguards, all of whom had been shot.
According to the FGE, Mora was on his way home at around midday Thursday when he and his state-supplied security detail encountered a group of men who had blocked the road with two pickup trucks. The armed men – possibly members of the Viagras crime group – opened fire and subsequently set ablaze the vehicle in which Mora was traveling. They then fled the scene, the FGE said in a statement.
Soldiers, members of the National Guard and other security personnel are on the ground in the area where the attack occurred, the FGE said.
Mora's house in La Ruana was shot up before the armed attack on the four men, the Reforma newspaper reported, while the former self-defense leader was unharmed in an apparent attempt on his life in March.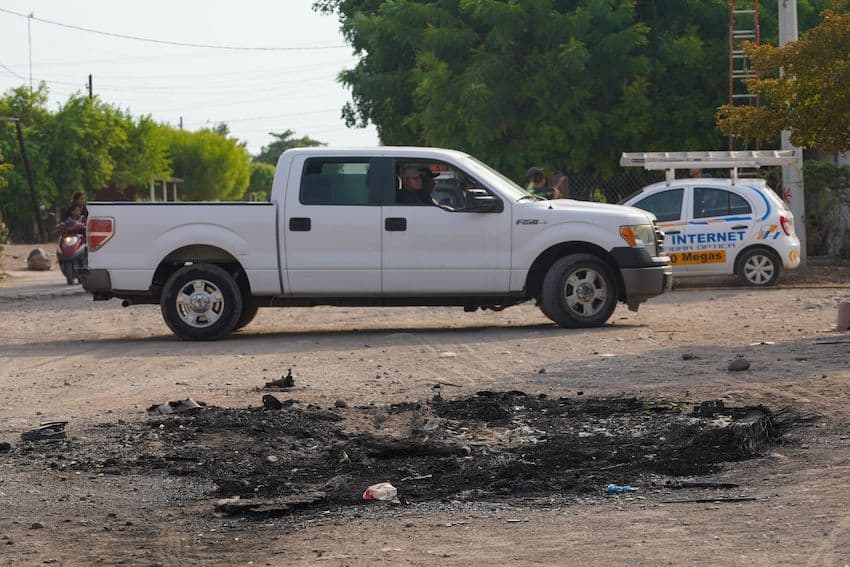 Michoacán Governor Alfredo Ramírez Bedolla said that his government "profoundly regretted the cowardly murder" of Mora and his Civil Guard security detail.
"We say it loud and clear, there will be no impunity for those who take away lives. … We will get to the bottom of what happened and justice will be served," he wrote on Twitter.
At his Friday morning press conference, President López Obrador said that the murder of Mora was "regrettable" before asserting that the crime is a "remnant of the violence that was fostered by the government of Felipe Calderón," who launched a militarized "war" on drug cartels shortly after he was sworn in as president in late 2006.
In a video posted to Facebook a week before his murder, Mora said that he and other residents of La Ruana were holding out hope that "the authorities" would act to stop extortion in the area.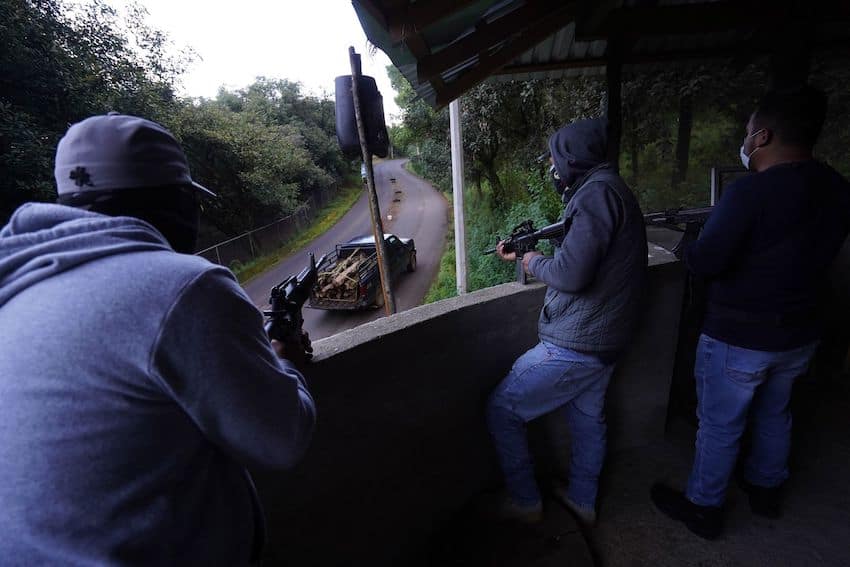 "They don't let us work, and the work we do is unfortunately for organized crime. We ask you … the authorities to come and do your work here in La Ruana, and to stop all these people that are doing so much damage to the people," he said.
Guadalupe Mora blamed authorities for his brother's death. "All the authorities from here, from the state, were against my brother. They left him on his own," he said.
Guadalupe Mora accused the military of collusion with the Viagras.
"All of La Ruana knows that the soldiers, those who are here, are very involved with them, with those who killed my brother, with the Viagras. That's why they left, they gave [the Viagras] a chance to kill him," he said.
While self-defense force members, assisted by the military, managed to drive the Knights Templar cartel out of Michoacán in 2014, violence continued to plague the state, especially the Tierra Caliente region. Mora's son was killed in a 2014 confrontation between warring factions of the Fuerza Rural self-defense group that left a total of 11 people dead.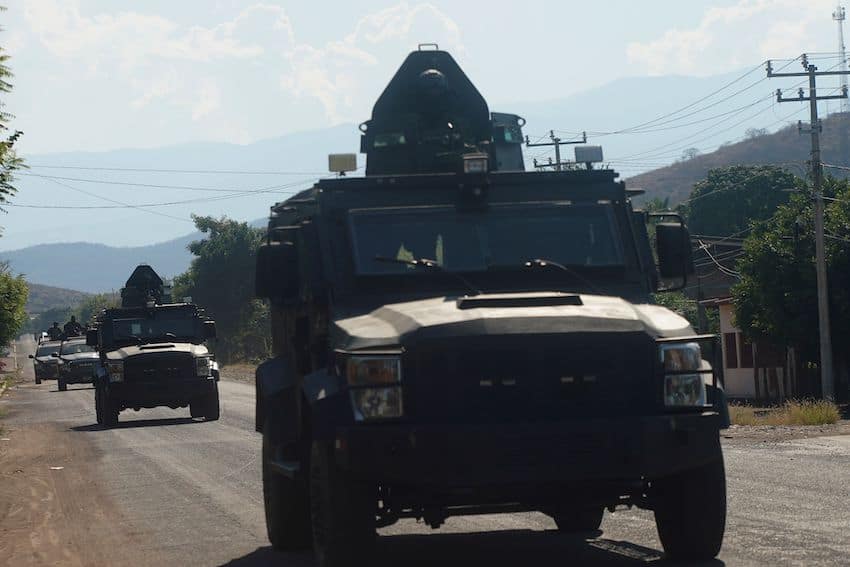 In early 2019, Mora said that the security situation was "worse than before," and declared later the same year that he would begin carrying a rifle and a pistol because governments have failed to provide security and are only interested in being in power and deceiving the Mexican people.
"Any authority that tries to detain me or disarm me will have to murder me because they won't take me to jail or disarm me alive," he wrote in a Facebook post in July 2019.
"When the government provides us with security, … I'll gladly lay down my arms," said Mora, who normally traveled in an armored vehicle and often wore a flak vest, even while celebrating Mass.
Self-defense groups such as that founded by Mora have been lauded by many Mexicans, but some have been infiltrated by criminal groups, and accused of committing crimes themselves.
Ioan Grillo, a Mexico-based British journalist who focuses on crime, said on Twitter that "the auto-defensas of Michoacán appeared like the heroes that Mexico needed against cartels."
However, "by the end, many had become "narco defensas" with the same vices," he wrote, adding: "But Hipólito Mora represented the best of the movement and his death is another tragedy in the relentless war."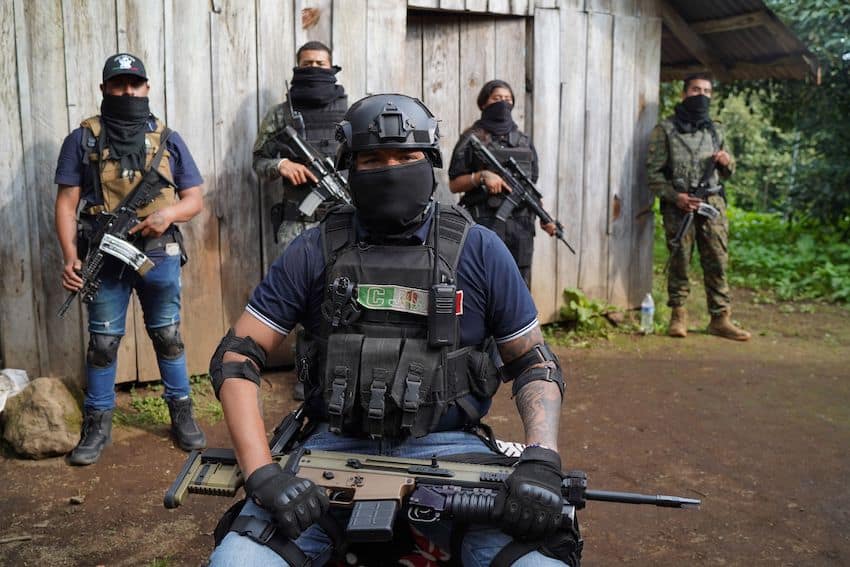 Mora said last year that the security situation had deteriorated to a new low in parts of Michoacán. "In terms of safety, we are worse than ever," he told the Associated Press.
The Viagras, head of a group known as the Cárteles Unidos, moved in on territory once controlled by the Knights Templar cartel and proceeded to commit crimes including murder, abduction and extortion. The Cárteles Unidos has also been involved in numerous confrontations in Michoacán with the Jalisco New Generation Cartel (CJNG).
Mora complained that authorities neglected to combat the Viagras and other local crime groups because most of their anti-cartel security efforts in Michoacán were focused on the CJNG. "They have to fight all the cartels, not just one," he said.
Mora and other Michoacán residents, including José Manuel Mireles Valverde, the co-founder of the broader Michoacán-based self-defense force movement, were originally motivated to take up arms because the Knights Templar cartel and other crime groups were kidnapping people, and committing a range of other crimes, including extortion of farmers and the exertion of control over who they could sell their products to and at what price.
The vigilantes waged a battle against criminals largely on their own, but their eventual expulsion of the Knights Templar cartel was assisted by the military.
"After the vigilantes had held off the cartel alone for months," the Associated Press reported, "Mexican troops finally rolled in to rescue them. Mora led a rousing cheer, shouting: 'This war has been won!'"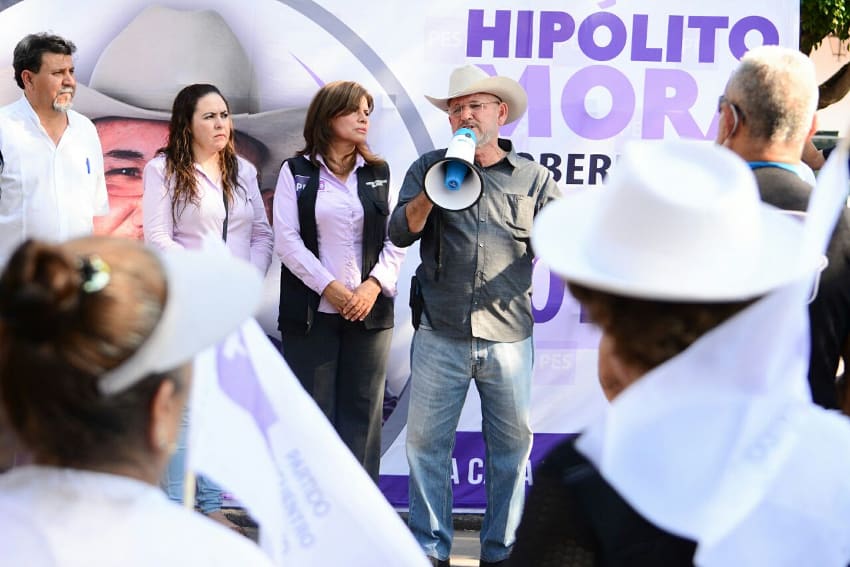 Mora spent periods of his life in jail both in Mexico and the United States for crimes including kidnapping and drug possession, and ran unsuccessfully as a candidate for federal Congress in 2015 and governor of Michoacán in 2021.
Among those who paid tribute to Mora in the wake of his death were Rev. Gregorio López, a Catholic priest who was involved in the self-defense movement founded in Michoacán in 2013.
"He was a man who could not be corrupted, a natural leader, an authentic voice," he said.
Guillermo Valencia, an Institutional Revolutionary Party leader in Michoacán, said that Mora "deserved to be in the history books, not killed the way he was."
"He never ceased in the struggle," added Valencia, who described himself as a friend of Mora.
Óscar Balderas, an expert on organized crime and security, described Mora as "an extraordinary man, a brave man who plotted a course for the self-defense movement and the armed civilian uprising against Mexico's cartels."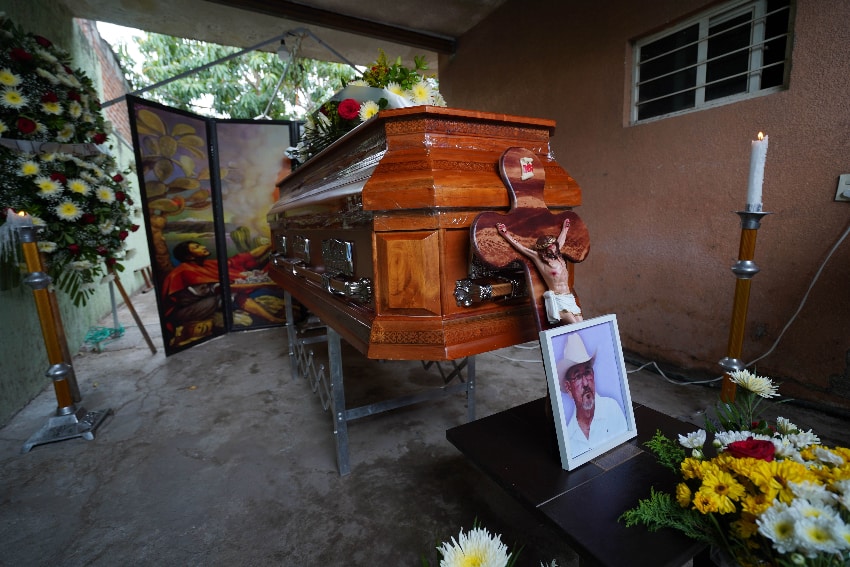 "He knew he wouldn't die of old age. He knew his enemies would kill him. He knew it and he lived with the knowledge that he would soon suffer a fatal attack and, regrettably, that came true," Balderas said.
"He never got to see his dream of a pacified Michoacán and I believe that this, after the murder of his son, would be his greatest cause of grief."
Mora himself said last year that "the day they attack me, if they give me even the slightest opportunity, I will go down fighting."
"I won't sit around with my arms crossed. I will die defending my rights and defending my life," he said.
With reports from Reforma, El Universal, AP, The Guardian and El Economista