National Immigration Institute (INM) director Francisco Garduño now faces a formal criminal charge in connection with a fire in a Ciudad Juárez detention center that claimed the lives of 40 migrants.
Garduño was accused of improper exercise of public service during a court appearance in the Chihuahua border city on Tuesday. The official, who reportedly declined the opportunity to speak at the hearing, faces a prison sentence of up to seven years if found guilty.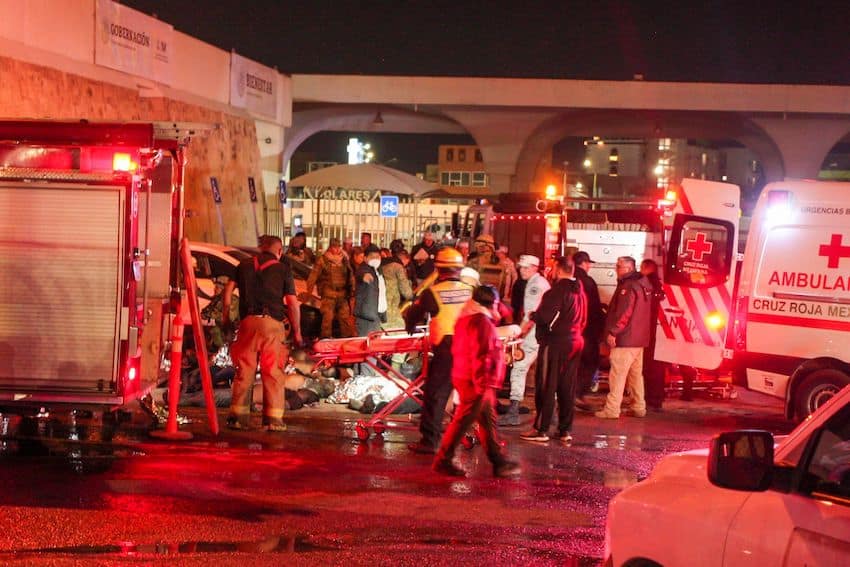 The Federal Attorney General's Office (FGR) said April 11 that Garduño and the INM's general director of immigration control and verification Antonio Molina Díaz allegedly committed "criminal conduct" by "failing to fulfill their duty to supervise, protect and provide security to the people and facilities" under their control.
That announcement came two weeks after a fire in a provisional INM detention center that was allegedly lit by a Venezuelan man after he and other migrants were informed they would be deported or moved to another facility. In addition to the fatalities, close to 30 men were injured in the blaze.
Video footage posted to social media showed that migrants were left in a locked section of the detention center despite the outbreak of the fire.
Federal prosecutors said Tuesday that conditions at the detention center fell short of the standards required to house migrants. They alleged that Garduño was aware of that, but took no action to address the situation.
Prosecutors also said there is video footage that shows that private security guards employed at the Ciudad Juárez detention center asked INM officials for permission to release the migrants after the fire started, but were denied.
A video leaked shortly after the tragedy showed a security guard and an INM agent apparently evacuating the building without unlocking the door to the section where the migrants were being held. President López Obrador later said they didn't have keys.
Vice News reported that the victims of the fire could not or chose not to pay a US $200 bribe to security guards to be released. Most of the men who died or were injured were reportedly detained earlier the same day while they were begging or washing car windscreens in Ciudad Juárez.
Mexico's immigration detention centers are notorious for overcrowding and poor conditions. The National Human Rights Commission has described the conditions in INM detention centers as prisonlike and documented a range of abuses suffered by migrants at the hands of immigration officials and private security personnel.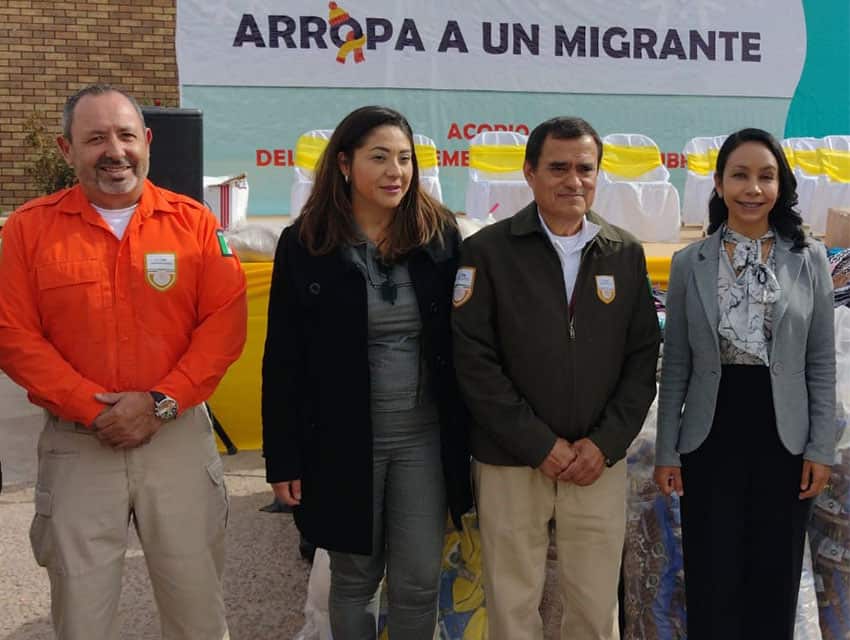 In addition to Garduño and Molina, four other INM officials who the FGR said are "directly linked to conduct that caused homicides and injuries" face charges in connection with the March 27 fire, the worst ever tragedy in an immigration detention center in Mexico.
One is the head of the INM in Chihuahua, Salvador González Guerrero, who was ordered to stand trial on charges including homicide and improper exercise of public service at a hearing on Saturday. He is in preventive (pre-trial) detention in a Ciudad Juárez prison.
Among the other suspects are three INM agents and a security guard who worked at the Ciudad Juárez detention center.
The agents and guard, and the Venezuelan man who allegedly started the fire by setting mattresses alight, face charges of homicide and causing injury and are in detention awaiting trial.
It was unclear when Garduño would next appear in court. The charge he faces doesn't warrant mandatory preventive detention, and for the time being, at least, he will remain at the head of the INM.
With reports from El País, El Universal and AP