Inflation declined more than economists expected in the first half of March, but still remains well above the central bank's target rate.
The National Institute of Statistics and Geography (INEGI) reported Thursday that the annual headline inflation rate in the first half of the month was 7.12%, down from 7.62% in February.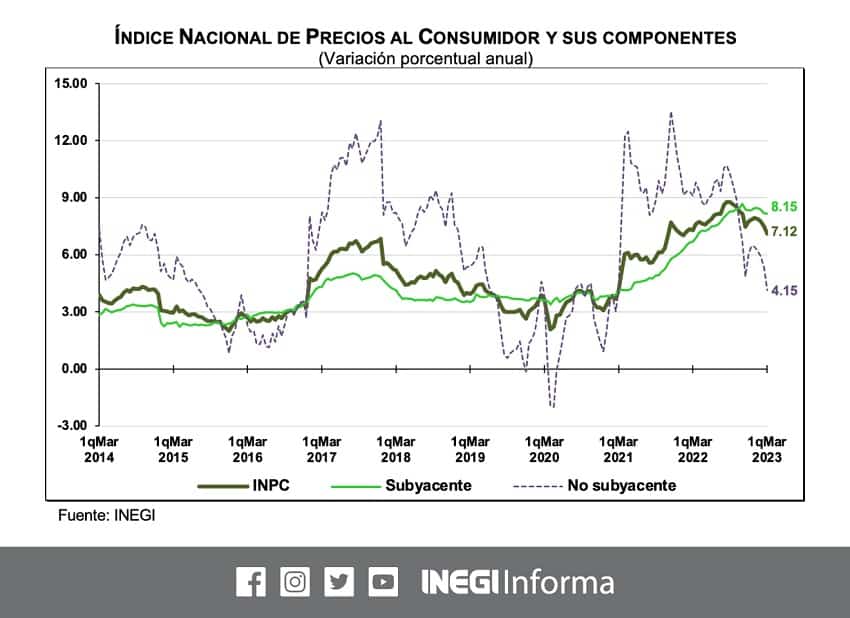 The rate is the lowest since the second half of January 2022, and 0.14 percentage points below the median estimate of economists surveyed by Reuters.
Inflation has now declined during four consecutive fortnights, but the headline rate remains more than double the Bank of Mexico's (Banxico) target rate of 3%, give or take one percentage point.
INEGI reported that the core inflation rate, which does not include some volatile food and energy prices, was 8.15% in the first half of March, down from 8.29% in February.
The publication of the data comes a week before central bank board members meet to discuss monetary policy. The bank's benchmark interest rate is currently set at a record high of 11% after a 50-basis-point hike in February.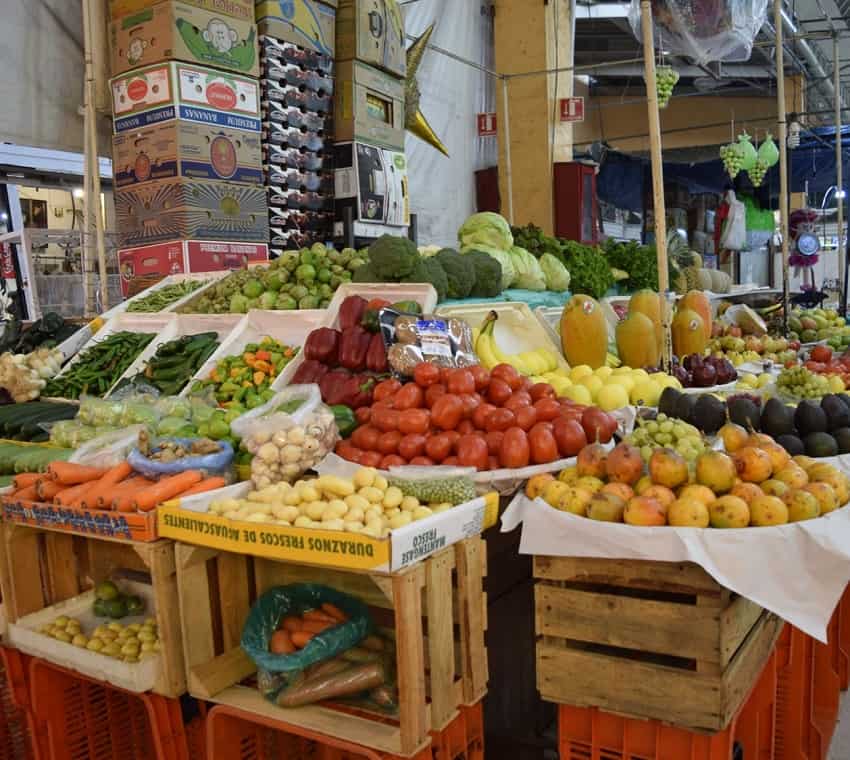 Most analysts expect Banxico will lift its key rate by 25 basis points next Thursday, which would mirror the interest rate increase announced by the United States Federal Reserve this week and increase the accumulated hikes during the current tightening cycle to 725 basis points.
"The data is good, but we cannot declare victory against inflation yet because the trends that worried Banxico the most, related to core inflation, are still there," said Pamela Díaz Loubet, an economist specializing in Mexico at the French bank BNP Paribas.
"The … [data] doesn't change our view that Banxico will hike 25 basis points in its next decision," she said.
Janneth Quiroz Zamora, chief economist at the Monex financial group, said that the latest inflation data "supports the idea that the hiking cycle in Mexico is near an end."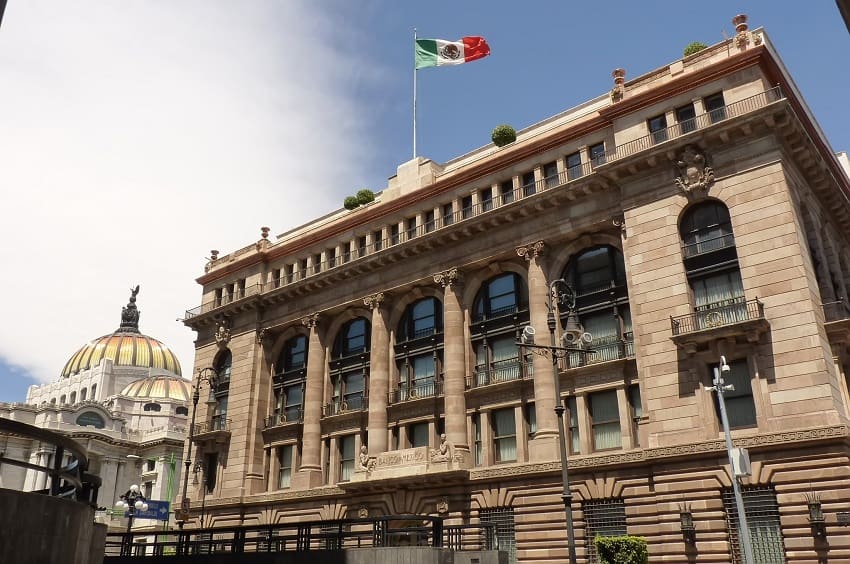 "It does make it seem likely this will be the last increase," she said before noting that "there's still a red flag related to the inflation of services, which could lead to an additional increase in May."
INEGI data shows that services were 5.68% more expensive in the first half of March than they had been a year earlier. That figure is the highest inflation rate for services since the second half of February 2003, the newspaper El Financiero reported.
The inflation rate for processed food, beverages and tobacco was 13.2%, while that for agricultural products, including fruit, vegetables and meat, was 8.1%.
Energy prices, including those for fuel and electricity, were 1.05% higher compared to the same period a year earlier.
Banxico said last month that it expects inflation to converge to its target in the final quarter of 2024 but noted that the projection is subject to a range of risks, including "pressures on energy prices or on agricultural and livestock product prices" and "exchange rate depreciation."
With reports from El Financiero, El Economista and Bloomberg