The number of foreign tourist arrivals in Mexico grew 9.3% in May, to 3.3 million, said the Institute of National Statistics and Geography (INEGI).
Including domestic tourists, a total of 5.9 million people visited Mexican tourist attractions in May, a figure 14.2% higher than last year. The increase in tourist numbers comes after a slowdown in April, which saw a 1.9% decrease compared to April 2022.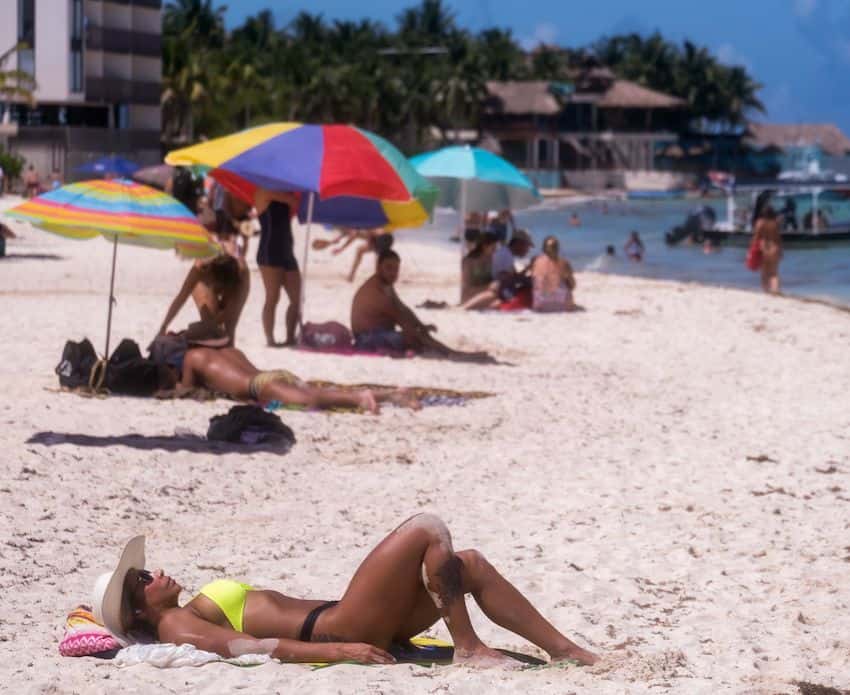 Despite this slowdown, INEGI says that 276,000 more international tourists visited Mexico this May than during the same month in 2022. The months registering the most visitors are December and June.
The decline in tourist numbers during April was the first month since April 2021 that numbers fell, as the Mexican tourist industry — a critical component of the economy — continues to rebound after extensive disruptions related to the COVID-19 pandemic. 
While absolute numbers of tourists are higher, per capita spending has dropped compared to 2022 — a total of 7.4% lower — for an average spend of US $652 per tourist. Lower spending is likely a reaction to the stamina of the superpeso, which briefly strengthened to below 17 pesos to the U.S. dollar last week. The figure is some US $15 million less than what tourists spent in the same period last year. 
Spending by tourists in April was also down 5.2% compared to 2022.
However, the increased number of visitors meant that total revenue still rose by 1.2%. Visitors who arrived via air had a higher average spend of US $1,096, according to INEGI figures.
With reports from El Financiero