On Friday morning, a federal judge in Mexico City granted a stay halting any extradition proceedings against Ovidio Guzmán, the son of U.S. prisoner Joaquín "El Chapo" Guzmán, who was arrested Thursday in the municipality of Culiacán, Sinaloa. Guzmán is accused of being a main producer and distributor of the deadly synthetic opioid fentanyl, and the leader of Los Chapitos, a splinter group of the Sinaloa Cartel. 
At a hearing held in Altiplano prison in México state on Friday afternoon, Guzmán was officially remanded to pretrial detention and the judge granted the U.S. 60 days to file documentation on charges he will face if extradited. 
In a press conference on Thursday, Mexico's Foreign Affairs Minister Marcelo Ebrard said that U.S. authorities had not communicated with the Mexican government in the hours after the arrest, but he noted that "we have to comply with the formalities that the law imposes on us. In addition, [the detainee] has a process here in Mexico."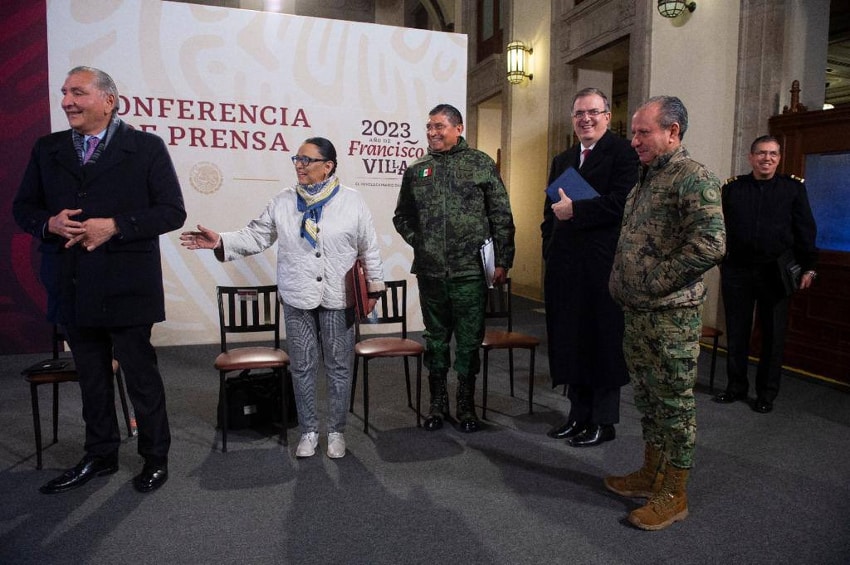 Ebrard also denied speculation that the arrest was related to the impending visit of President Joe Biden to Mexico.
The U.S. chief executive is due to arrive in Mexico City on Sunday afternoon — a day earlier than originally scheduled — in advance of a Monday meeting with Mexican President López Obrador and Tuesday's North American Leaders' Summit that will involve Biden, AMLO and Canadian Prime Minister Justin Trudeau.
"It has nothing to do with it," Ebrard replied when asked whether the arrest of Guzmán (aka "El Ratón") was a "gift" for the White House in advance of the first visit by a U.S. president to Mexico in nearly 10 years. "There is no relationship between the police operation and the summit."
"The truth is," he continued, "this operation was kept extremely confidential by the authorities in charge of doing it, and there was no intermediation or political consultation in the [Mexican] Cabinet."
Ebrard confirmed that since September 2019 there has been a U.S. extradition request for Ovidio Guzmán, but he insisted the order for this week's arrest came from Mexico City and not from Washington, D.C.
"There is no participation, to my knowledge, of any foreign agent in our territory," Ebrard said when queried by reporters at the Ministry of Foreign Affairs (SRE) headquarters.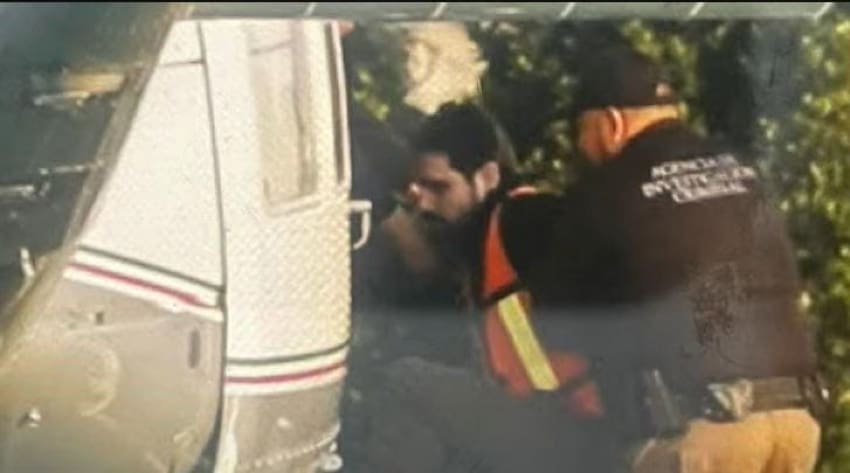 The maximum-security Altiplano, where Ovidio Guzman remains in custody, is the same institution from which "El Chapo" escaped in 2015 by means of a 1.5-km tunnel, equipped with lighting, ventilation, rails and a motorcycle. 
According to the newspaper El País, "The only known case against [Ovidio Guzmán] is in a court in Washington, D.C. and focuses on charges of drug trafficking, although the authorities affirm that Ovidio Guzmán is also behind several murders."
The four-page U.S. arrest warrant includes charges that Ovidio Guzmán, 32, trafficked "a ton of marijuana," "at least five kilograms of cocaine" and "at least 500 grams of methamphetamine," El País reported, citing the district attorney for the District of Columbia.
The paper said his criminal history dates back to 2008, when he was barely 18 years old, and that "U.S. authorities have revealed that they have more information about [Ovidio] Guzmán's power than has been made public in court."
El País wrote that after the 2008 death of Édgar Guzmán López, the brother of "El Chapo," Ovidio Guzmán and his brother, Joaquín, "inherited a large part of the profits from drug trafficking and began to invest large amounts of cash to buy marijuana in Mexico and cocaine in Colombia," citing a U.S. government profile.
"They also began buying large quantities of ephedrine from Argentina and managed to smuggle the product into Mexico to dabble in methamphetamine production," the profile adds, according to El País.
"The State Department claims that the Guzmán brothers supervised 11 clandestine laboratories in Sinaloa, with a production capacity of up to almost 2,500 kilos per month," El País wrote, again citing the report. "Other sources indicate that Ovidio Guzmán has ordered the murder of informants, a drug trafficker and a famous [but unnamed] Mexican singer who refused to sing at his wedding."
Ovidio Guzmán was arrested in Culiacán in October 2019, but the blockades, shootings and riots that followed (known as the  "Culiacanazo") led López Obrador to give the order to release him, a controversial move that has shadowed his presidency. Citing the "massive leak" in September of  confidential documents from the Mexican army by the hacker collective Guacamaya (a scandal known as the "Sedena Leaks"), El País reported that the United States had asked Mexico to increase the number of annual extraditions to 60 as part of bilateral security agreements.
Ovidio Guzmán joins a list of alleged, high-profile, Mexican drug traffickers that the U.S. is pursuing, a list that includes Rafael Caro Quintero, who was arrested in July in the Sinaloa mountains.
However, Caro Quintero, the founder of the now-defunct Guadalajara Cartel, still hasn't been extradited to the U.S. because his lawyers have managed to delay the process. Caro Quintero was convicted in Mexico of murdering U.S. DEA agent Enrique "Kiki" Camarena in 1985 but was released on a technicality after serving 28 years of his 40-year sentence.
Though the Mexican Foreign Minister is assuring that the timing of Ovidio Guzmán's arrest on the eve of Biden's visit was a coincidence, there have been other similar situations that might raise eyebrows.
In 2020, former PRI governor César Duarte was arrested for corruption in Miami on the day López Obrador met with Donald Trump in Washington. In 2017, "El Chapo" was extradited to the United States about a month after Trump's inauguration, "in what was read in Mexico as an attempt to appease the Republican politician's anti-Mexican discourse," El País wrote.
With reports from El País, La Jornada and Milenio