The official who led the federal government's efforts to locate Mexico's many missing persons resigned on Wednesday 4 1/2 years after taking on the job.
Karla Quintana, who participated in on the ground searches for missing people while leading the National Search Commission (CNB), announced her decision on social media on Wednesday and posted the resignation letter she sent to President López Obrador.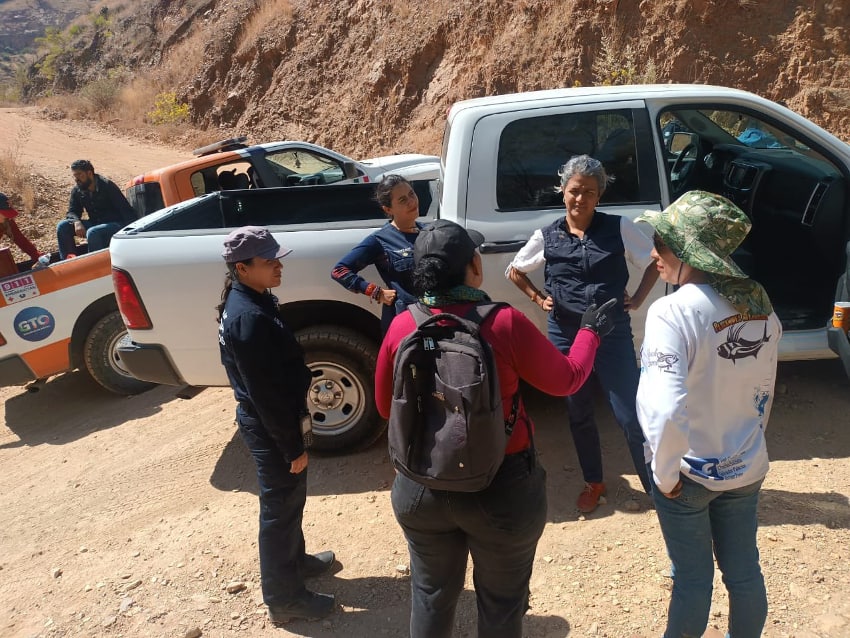 In her letter, Quintana wrote that she was resigning due to "current circumstances" but didn't elaborate. She said that leading the CNB and "working for my country" had been "a challenge and a great honor."
"During this period, the foundations of not just an institution but also a system and a public policy … [to aid] the search for missing persons and human identification have been built," Quintana said.
Families of missing people, federal and state authorities, "committed public servants," and the scientific and international community contributed to that work, she said.
"Challenges in relation to the disappearance of people remain. The efforts of the Mexican state must continue to be directed toward a comprehensive policy of prevention, search and the combating of impunity, with the aim of guaranteeing the rights to truth and justice of missing people, their families and all of society," Quintana wrote.
Her resignation comes at a time when over 110,000 people are officially listed as missing in Mexico. It is unclear who will take over as CNB chief.
López Obrador acknowledged Quintana's departure at his morning press conference on Thursday.
"I believe that she concluded a stage, and we're free [to do as we wish]. She decided to resign and her resignation was accepted," he said.
"… It might be because of the census," López Obrador subsequently conceded, referring to a government effort to conduct a new count of the number of missing people.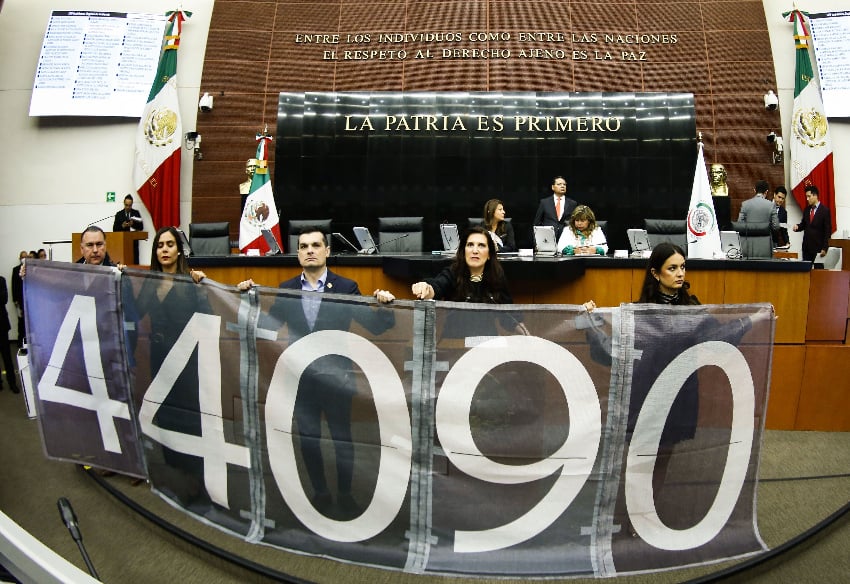 So-called "servants of the nation" – government officials who have mainly aided the implementation of social programs – have been conducting the census and, according to the president, the results will be published in two or three months.
"Soon we'll have a report. … In many parts [of the country] there is good news because young people are being found, people who had been considered missing in the original census," López Obrador said.
"… We want to inform properly and revise censuses and that's what we're doing," he said, adding that some people remained on the missing persons register after they were found.
During the term of the current government, more than 40,000 disappearances have been recorded, a figure higher than the numbers recorded during the administrations of both Enrique Peña Nieto (2012-18) and Felipe Calderón (2000-06).
The United Nations Committee on Enforced Disappearances (CED) said in a 2022 report that impunity in missing person cases in Mexico is "almost absolute."
Members of that committee visited Mexico in 2021, and concluded that an inadequate security strategy, poor investigations into missing person cases and impunity were key factors in the persistence of abductions.
With reports from Reforma and El Financiero