Five young men allegedly killed by soldiers in Tamaulipas last month were unarmed and weren't involved in a confrontation with the army, Deputy Interior Minister Alejandro Encinas said Wednesday.
The men, one of whom was reportedly a United States citizen, were killed when their vehicle came under fire in the border city of Nuevo Laredo in the early hours of Feb. 26. A sixth man was wounded.
Four soldiers were detained and ordered to stand trial in connection with the killings.
Encinas, Deputy Interior Minister for Human Rights, Population and Migration, said the slain men were victims of murder.
"We have to wait for the investigation the National Human Rights Commission was asked to do, … [but] it wasn't a confrontation with the young men. Regardless of who they were, they were executed," he told reporters Wednesday after an appearance in the lower house of Congress.
"We'll wait for the conclusion of the investigation to see what happened; clearly there is evidence to prove that the young men weren't armed and there wasn't a confrontation," Encinas added.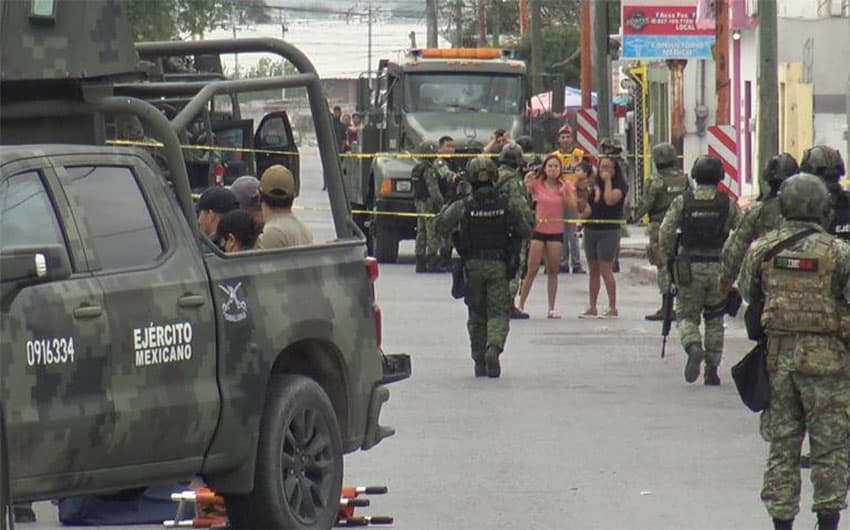 His assertions contradict the version of events offered by the army shortly after the incident occurred. The Ministry of National Defense said the soldiers fired their weapons after they heard gunshots and saw a pick up truck without license plates and with its lights off traveling at high speed.
The men who were killed, reported to be returning home from a night on the town when they came under attack, have been identified as Gustavo Pérez Beriles, Wilberto Mata Estrada, Jonathan Aguilar Sánchez, Alejandro Trujillo Rocha and Gustavo Ángel Suárez Castillo.
Numerous media reports have identified Suárez, who lived in San Antonio, Texas, as a U.S. citizen.
A seventh man who was inexplicably unharmed said that the soldiers fired at his friends at point-blank range after their pickup truck was rammed by an army vehicle.
"I got on my knees telling them we weren't criminals, but they ignored what I told them," said Alejandro Pérez, brother of one of victims.
Encinas acknowledged that soldiers "all have rights" but added that those who commit crimes must face consequences. He said that the superiors of the troops involved in the Feb. 26 incident should also be investigated to establish their role in the incident.
Nuevo Laredo residents, including relatives of the victims, journalists and human rights defenders, confronted soldiers hours after the incident to denounce their abuse of authority.
Scuffles ensued and soldiers fired their weapons into the air in an attempt to repel the citizens.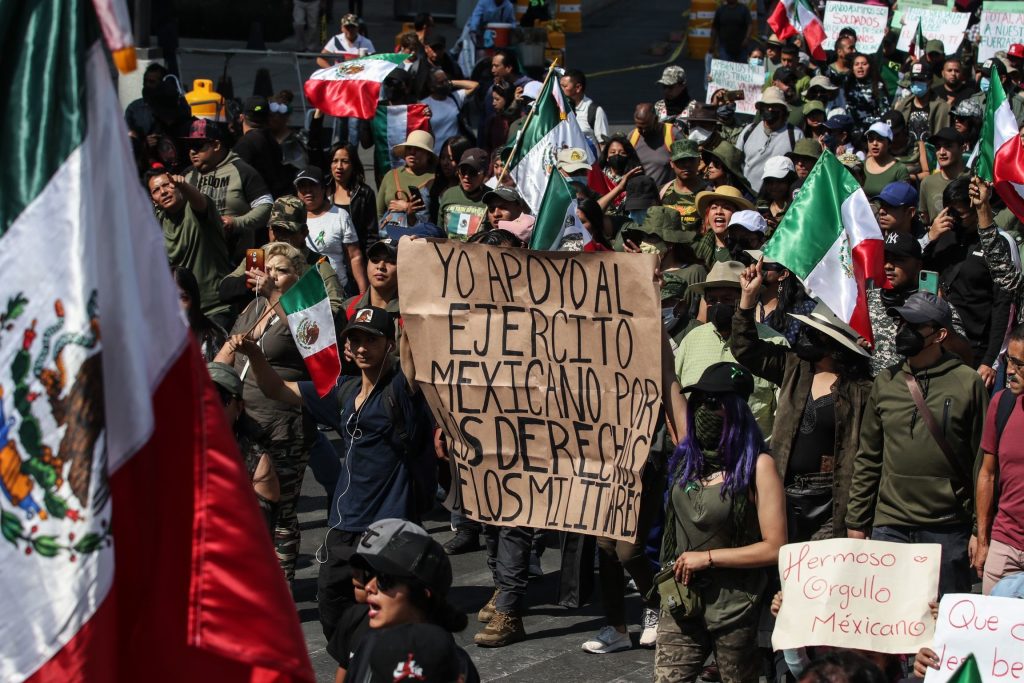 Days after the killings, President López Obrador said the young men were "presumed sicarios," or cartel hit men, an assertion that appears to have been debunked given the apparent evidence they were unarmed. Despite that claim, the president made it clear that he didn't approve of "the execution of anyone."
López Obrador has sought to differentiate his government from its predecessors, making repeated assertions that the military no longer commits human rights abuses such as torture and extrajudicial killings. However, human rights groups, including Human Rights Watch, have challenged his claims.
López Obrador on Wednesday stressed that the detained soldiers would be treated fairly.
"We always act in accordance with the law and justice. Have confidence that if your relatives are innocent and didn't commit any crime, they will be attended to, listened to and released if they are in jail. We don't fabricate crimes," he said in a message directed to the soldiers' families.
Protests were held in numerous cities last Sunday to call for the release of the four detained soldiers, who are under investigation by both military and civilian authorities.
López Obrador said that the attendees have the right to demonstrate but stressed that his government wouldn't act in response to their "pressure."
With reports from El Financiero, El País, Aristegui Noticias and Infobae