A dispute panel has ruled in favor of Mexico and Canada in a disagreement with the United States over content rules for vehicles under the USMCA free trade pact.
Mexico and Canada filed a complaint against the U.S. over the interpretation of auto-sector content rules a year ago.
Under USMCA — the North American free trade agreement that superseded NAFTA in 2020 — 75% of a vehicle's parts must be made in the region in order for the vehicle to qualify for tariff-free status.
Mexico and Canada argued that if a "core part" of a vehicle, such as its engine or transmission, is made with 75% regional content, the free trade agreement allows the figure to be rounded up to 100% when calculating the overall requirement for regional content.
In contrast, the United States view was that "core part" content cannot be rounded up when calculating the regional content percentage of an entire vehicle.
Mexico and Canada warned that the U.S. interpretation could prevent Mexican and Canadian manufactures from qualifying for duty-free trade in North America.
The dispute panel sided with those two countries, saying in a ruling last Wednesday that the U.S. interpretation was "inconsistent" with the USMCA. In accordance with the trade pact, the United States must now reach agreement with Mexico and Canada on how the panel's decision will be applied, or else face the possible imposition of retaliatory tariffs.
"We are reviewing the report and considering next steps," said Adam Hodge, an official with the United States Trade Representative's Office. He said that the U.S. would "engage Mexico and Canada on a possible resolution to the dispute."
Hodge described the panel's ruling as "disappointing" and asserted that it could result in "fewer American jobs."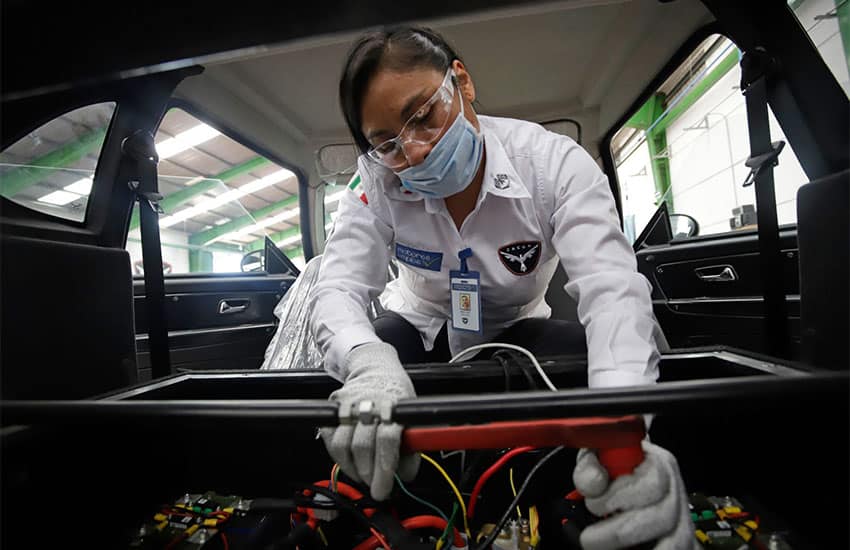 Tatiana Clouthier, a recently-departed federal economy minister, said that the decision was "excellent news" in a video posted to Twitter, while Canadian Trade Minister Mary Ng said in a statement that Canada ""is glad to see that the dispute settlement mechanisms in place are supporting our rights and obligations negotiated in USMCA."
Mexico's Economy Ministry said in a statement that, "in the coming days, Mexico will begin a process of dialogue and cooperation with its trading partners."
Flavio Volpe, president of Canada's Automotive Parts Manufacturers' Association, said that the dispute panel decision is "good for Canada and Mexico."
In a separate USMCA dispute, the United States and Canada last year challenged Mexico's nationalistic energy policies, arguing that they are inconsistent with its trade agreement obligations. The three countries are attempting to resolve that dispute without the intervention of a dispute panel.
With reports from Reuters