Line 12 of the Mexico City Metro — the scene of an accident in May 2021 that claimed the lives of 26 people — has partially reopened.
The underground section of the subway route — the system's newest — and its nine stations were back to carrying passengers on Sunday.
The open-air elevated section of the line, part of which collapsed as a train traveled over it on May 4, 2021, remains closed.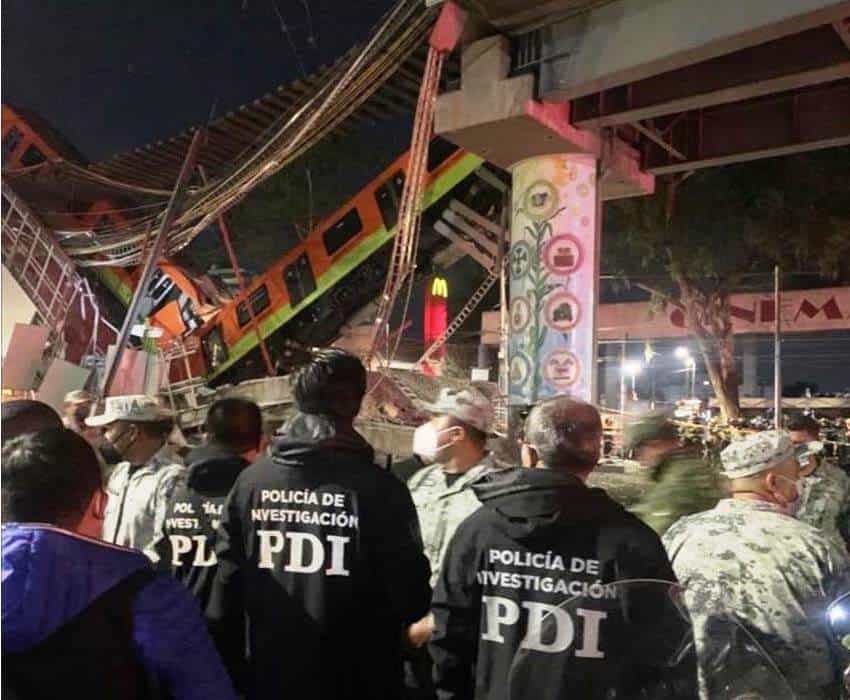 The underground section was upgraded prior to its reopening to ensure its safe operation, with tracks, ballast and sleepers all replaced and a range of other projects completed.
"These rehabilitation projects were carried out in strict compliance with the guidelines established by the [government's] technical advisory committee," Guillermo Calderón, the Metro system's director, told a press conference on Sunday.
The "safety conditions" along the reopened section are "outstanding," he said.
Twelve trains will run between the Mixcoac and Atlalilco stations on the subterranean stretch of Line 12, which was built during the 2006–2012 mayoralty of current Foreign Affairs Minister Marcelo Ebrard. It opened in the final year of his six-year term.
The line has been plagued with problems and was partially closed for an extended period in 2014.
Those problems, including the 2021 disaster — the Metro's deadliest accident since a 1975 crash — could pose a threat to the presidential aspirations of Ebrard as well as current Mexico City Mayor Claudia Sheinbaum, whose tenure has also been tarnished by a fire in the subway system's downtown substation in January 2021 and another fatal Metro accident earlier this month.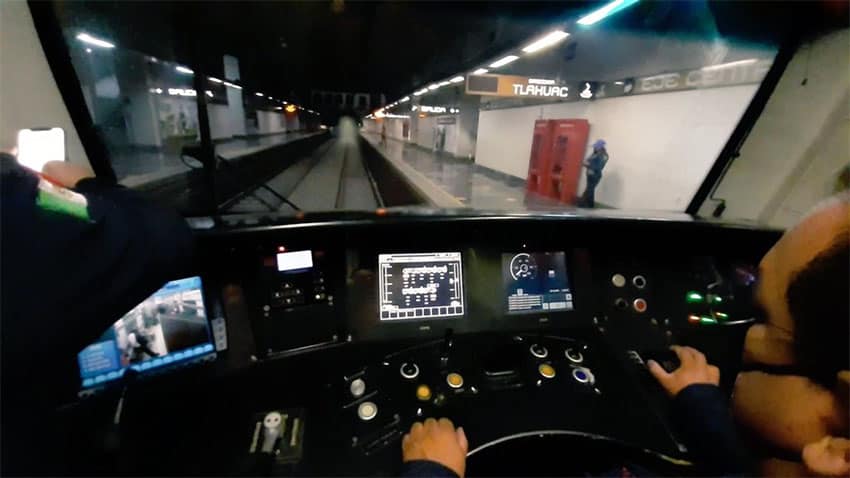 Sheinbaum on Sunday defended her government's management of the capital's subway system, saying that it has invested heavily in it to ensure its safety and reliability.
"It's the duty of the mayor of Mexico City to do absolutely everything possible to guarantee the safety of Metro passengers — residents of the city and México state who use this very important mode of transport," she said.
"The Metro has to continue being a safe space, and effective and useful for the millions of Mexicans who use it daily."
Mayor Sheinbaum said that work is continuing on the elevated section of Line 12 but didn't mention any reopening date.
The Mexico City government said in September 2021 that repairs to Line 12 would take a year, but the partial reopening exceeded that estimate by four months.
Norwegian company DNV — contracted by the government to conduct an independent investigation into the May 2021 disaster — determined that design flaws and shoddy construction work contributed to the collapse of the Line 12 overpass, where two train cars plunged onto a busy road in the capital's southeastern Tláhuac borough.
With reports from Milenio and El Financiero