When British Surrealist Edward James founded his famous gardens in Xilitla, he was initially looking for a place to house his prized orchid collection.
He was one of many aficionados of the plant, and since Mexico comes second only to Brazil in its range of native orchid species, it makes sense that many Mexicans and foreign residents alike are involved in the conservation and promotion of these exceptionally beautiful blooms.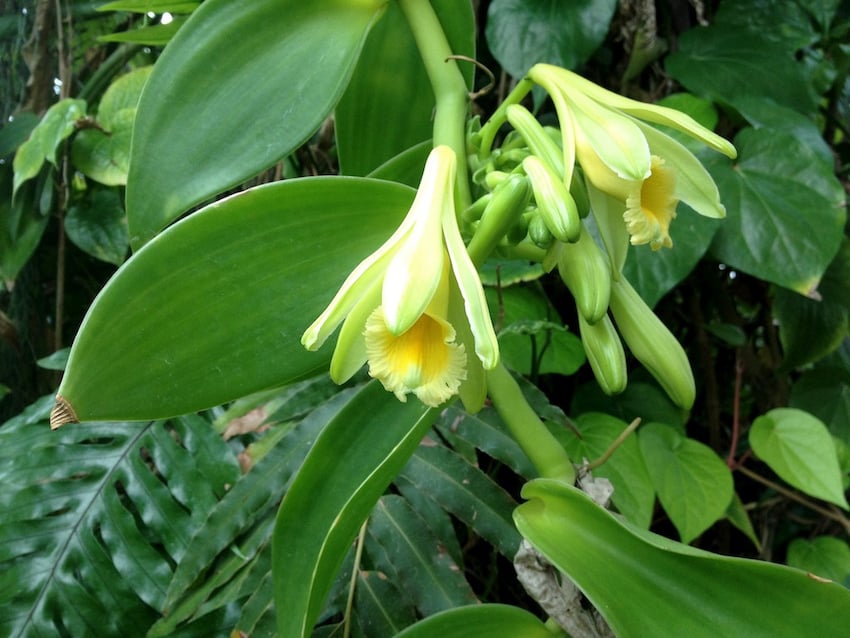 Just about everyone is familiar with one Mexican orchid, or at least its product — vanilla. Although most "vanilla" today is either fake or not from Mexico, the flavor has been prized since the Mesoamerican period, on par with chocolate.
But many of Mexico's orchids have uses beyond vanilla and collectibles, such as medicine, adhesives and foodstuffs. One — Prosthechea radiata — is even narcotic.
Mexico's numerous orchid species — 1,200 species in 164 genera, of which 444 are endemic — come from the nation's wide diversity of environments. Although most are found in central and southern Mexico, orchids can also be found in microclimates in the more arid north. 
According to the Environment and Natural Resources Ministry, at least 180 of these species are at some level of risk, and at least one is now extinct in the wild.
One of these is Laelia speciosa, native to highly populated central Mexico. Its threat is habitat loss, with urbanization, logging, agriculture and other human activities destroying forests and other ecosystems. The poaching of wild specimens is also still very common despite a near-absolute ban on the practice.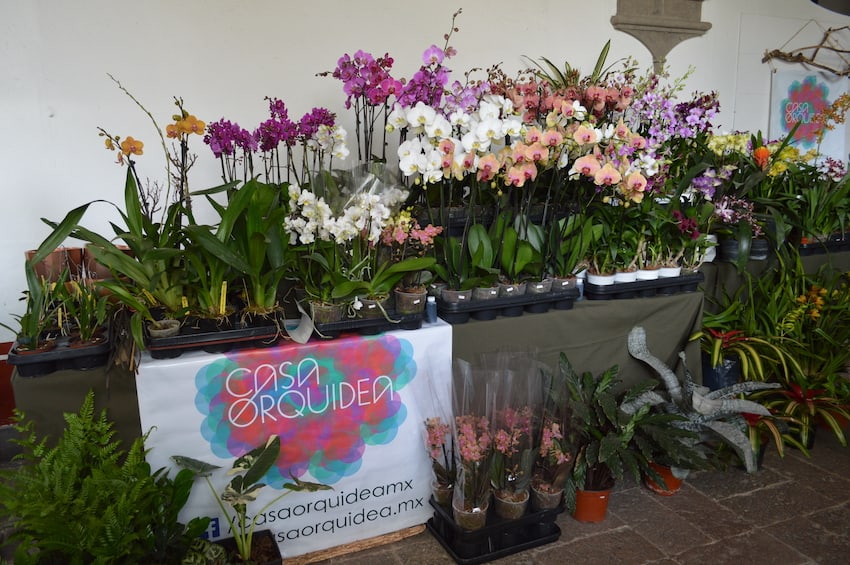 Both public and private organizations work to protect Mexico's orchids. The National Autonomous University of Mexico (UNAM) began its orchid collection in 1960, with 176 species forming part of its massive botanical garden.
Outside of the capital, there are a number of local and regionally-important collections. Vallarta's Botanical Garden has had orchids as a focus since it opened in 2005. Even more impressive is the Lo de Perla Jungle Garden in San Pancho, Nayarit, near Sayulita. Other collections can be found at the Xoxoctic Botanical Garden in Cuetzalan, Puebla, the Moxviquil Orchid Botanical Gardens in San Cristóbal, Chiapas, and Animaya in Mérida, Yucatan and the Biori Botanical Garden in Orizaba, Veracruz. 
The popularity of orchids, I must admit, took me by surprise. I found all kinds of support for orchid lovers in Mexico, including a Rutopia tour focused on the orchids of Campeche and various Facebook groups on the plant. 
Perhaps one reason for orchids' popularity is that hybridization allows for creativity in cultivation, but it also generates controversy. Elizabeth Coulterjohn, a local expert in Ajijic, states that the use of "species" can be controversial and its best left for orchids that have evolved naturally, rather than for hybrids. 
"Real world" orchid nonprofits and clubs are found all over Mexico. Established in 1971, the Asociación Mexicana de Orquideologia is a national-level organization with 28 chapters all over the country, concerned with protecting wild orchids and propagating domesticated ones, says Rebeca Alicia López Mendoza, a coordinator in the Asociacion. 
In Guadalajara, the main orchid organization is the Asociación Jalisciense de Orquideología, which collaborates with the University of Guadalajara for similar purposes.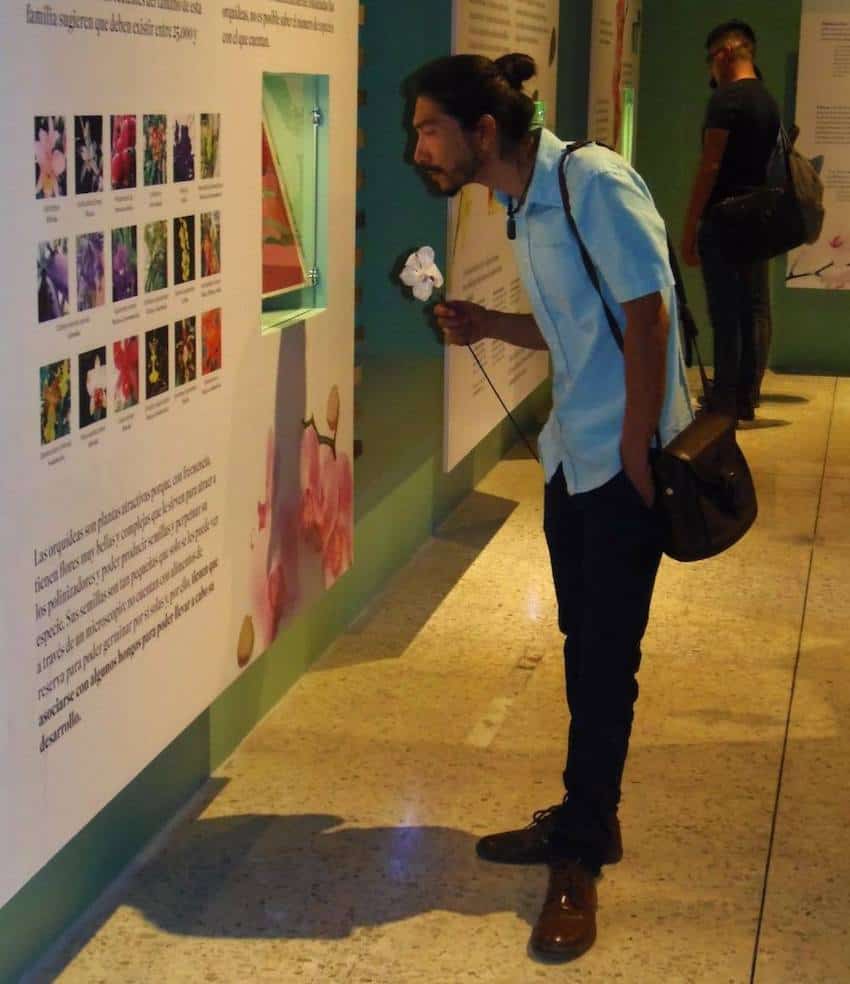 Many Mexican and expat communities of any size have at least an informal club. Many suspended or diminished activities during COVID but are now returning to normal activities such as plant sales and conferences. 
Both professional and amateur organizations have been important to the understanding of Mexican orchids. Until relatively recently, only the species native to the highlands  of central Mexico had been extensively studied. 
In the 1960s, Joann Andrews made her way to the Yucatán peninsula to find that almost nothing was known of the orchid species there. Almost entirely on her own, she published some of the first books on the subject. Jim Smiley came to Mexico around 20 years ago, fell in love with Yucatán orchids and continued Andrews' work.
But knowledge and appreciation of Mexican orchids has its downside, as Andrews observed.
"In the '70s to the '90s, we had people come in, particularly from the United States, and take out a lot of orchids. Some of the beautiful orchids you'll see on trees will be 30 to 50 years old. It takes a long time, five years before it even blooms," she said. 
Unfortunately, poaching continues to this day. Coulterjohn says it has been a particular problem in the Lake Chapala area, and in the more than 25 years that she's been a resident, the mountains north of the lake have almost been stripped bare. 
To be a responsible orchid collector, take care where you buy them. Under Mexican law, only licensed nurseries that use approved propagation techniques can legally sell orchid plants. From street vendors, you run the risk of buying illegally poached specimens or plants that are not orchids. 
Responsibility also means knowing how to take care of your plants. Temperate and tropical orchids have very different care requirements and do not do well outside of certain temperature and humidity ranges.
Laws related to orchids can be unclear about which orchids are protected and to what extent, says Smiley. The only absolute is that poaching and the possession of poached plants carries the risk of heavy fines and, in extreme cases, even jail time.  
Leigh Thelmadatter arrived in Mexico over 20 years ago and fell in love with the land and the culture in particular its handcrafts and art. She is the author of Mexican Cartonería: Paper, Paste and Fiesta (Schiffer 2019). Her culture column appears regularly on Mexico News Daily.