Mexico and 10 other Western Hemisphere countries have agreed to work together to fight inflation and strengthen regional integration and trade. 
The agreement comes after President López Obrador hosted a virtual meeting on Wednesday attended by the leaders of Argentina, Belize, Bolivia, Brazil, Chile, Cuba and Honduras as well as the vice president of Venezuela and Colombia's trade minister.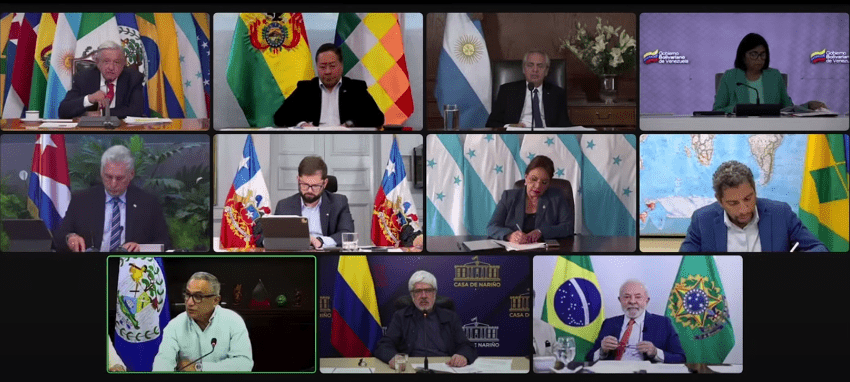 Saint Vicent and the Grenadines, whose prime minister is the president pro tempore of the Community of Latin American and Caribbean States (CELAC), is also party to the agreement.  
In a statement issued after the virtual summit, the 11 countries said they were determined to "urgently and jointly confront inflationary pressures on the basic food basket, intermediate goods and services that negatively affect" people's finances.   
They noted that the global supply of food including grains has been negatively affected by a range of factors including the slow recovery of supply chains after the coronavirus pandemic, climate change and "the application of unilateral coercive measures contrary to international law" – namely Russia's invasion of Ukraine.  
Annual inflation declined in Mexico in March, but at 6.85% still remains well above the Bank of Mexico's 3% target. Inflation is a significantly worse problem in some countries in the region, such as Argentina, where the annual rate exceeded 100% in February.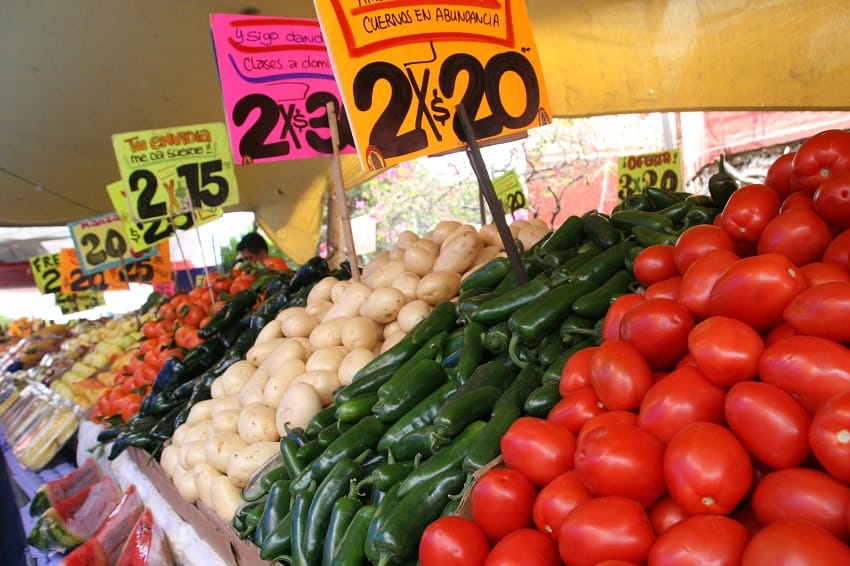 The 11 countries whose officials met "at the initiative of Mexico" agreed to seven points that were outlined in their joint statement.   
They said they would "advance in the definition of trade facilities, as well as logistic, financial and other measures" in order to "allow the exchange of basic food basket products and intermediate goods to take place under better conditions."  
The priority, the first point added, is to lower the costs of such products "for the poorest and most vulnerable" people.
López Obrador advocated the removal of tariffs on some foodstuffs and other basic products so that they can reach consumers "at a better price."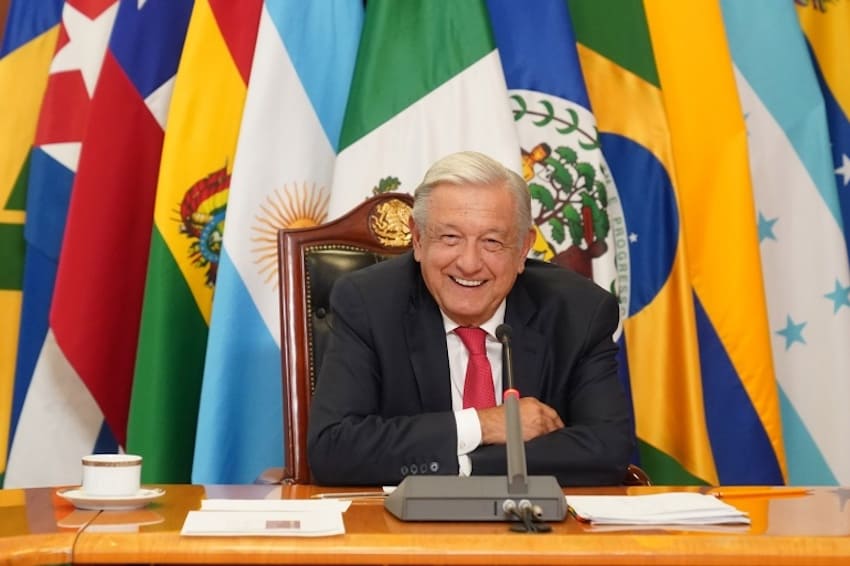 "… If we don't control inflation, we won't be able to improve people's purchasing power," he told his international colleagues. 
According to Mexican government sources cited by the newspaper El País, Mexico is interested in importing food products such as beef from Argentina and chicken from Brazil. Mexico's current trade with Latin American countries is dwarfed by its commercial exchange with the United States, which is easily its largest trade partner and market for agricultural products.  
Brazilian President Luiz Inácio Lula da Silva asserted that combating hunger requires "determination and political will."
López Obrador's initiative adds impetus to "the [anti-poverty] commitments we've assumed in the CELAC context," he said at Wednesday's virtual meeting.  
The 11 nations agreed to create a "technical working group" made up of government representatives from each country to determine the specific "regional cooperation measures" they would undertake to improve trading conditions for basic products and supplies such as chemical and organic fertilizers. 
Their third point of agreement stated that "the technical working group will have the authority to establish a plan of action that will allow … the adoption of trade facilitation measures to address the high prices of basic consumption products and [agricultural] inputs."  
According to the fourth point, the group will "carry out a feasibility analysis and actions that will result in … more agile and effective access to products, …food … and inputs through the advancement of better logistical conditions and … the development of a framework for the removal of obstacles [such as tariffs] and harmonization of sanitary and phytosanitary regulations." 
The group will recommend "measures to improve the efficiency of the entry and exit of products through ports and borders" as well as "the exchange of intermediate inputs, machinery and technology for the benefit of agricultural productivity," the fifth point said.  
The 11 nations also said they would "promote measures to facilitate access to international credit and increase multilateral financing for agricultural, agro-industrial, and infrastructure projects for the transportation of goods."
Finally, they said they would "coordinate efforts with producers, buyers, transporters and logistics operators from the private sector and other economic actors to follow up on the agreements of this summit and its results."   
High-ranking officials from the 11 countries will meet in Cancún on May 6 and 7 at a summit at which representatives of business and agriculture organizations will also be in attendance. 
The intergovernmental group – which calls itself the Alliance of Latin American and Caribbean Countries Against Inflation – invited other Western Hemisphere countries to "join this initiative in order to contribute to the integral well-being" of the region. 
López Obrador also spearheaded an anti-inflation plan at home, in which the government reached an agreement with a range of private companies that aims to keep prices of basic food products down.  
Annual headline inflation peaked at 8.7% in Mexico last August and September, but declined in late 2022 before spiking again in January.  
Data published by the national statistics agency INEGI on Wednesday showed that the headline rate had fallen during a second consecutive month, and the Bank of México – which raised its benchmark interest rate to a record high of 11.25% last week – expects inflation to continue to decline through 2023 and 2024.   
With reports from Sin Embargo, El País and Reforma