The Mexican government announced that it is beginning work to modernize four Agreements for the Promotion and Protection of Investments (APPRI's) with South Korea, China, India, and Switzerland.
It is just the start of a plan to overhaul most of Mexico's existing APPRIs, many of which have technically expired, according to the Economy Ministry.
An APPRI is an international treaty that promotes international investment flow and provides certainty to operations carried out by foreign investors. APPRIs promote foreign direct investment and strengthen Mexico's capacity to attract foreign capital. They also improve the conditions of Mexican investors abroad. 
In 2021, Hong Kong became the 30th nation to sign an APPRI with Mexico, joining countries like Germany, China, South Korea, Spain, France, Italy, Turkey, the United Kingdom and Sweden. However, 25 of the 30 APPRIs Mexico has signed are expired.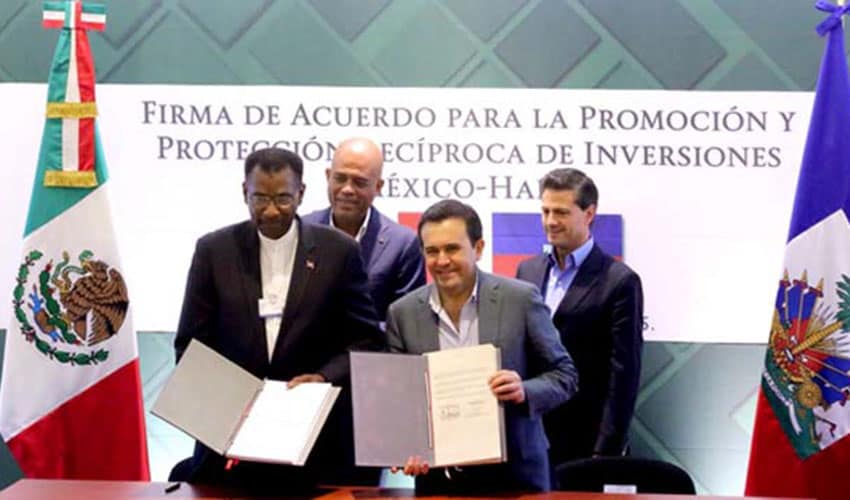 Mexico eventually plans to renegotiate even some of the APPRIs in force, as they were signed before 2000 and are considered to have outdated protections. Mexico signed its first APPRI in 1996 with Switzerland, according to the Economy Ministry. Many of the 25 expired agreements have simply lain fallow, with neither side making moves to withdraw. An exception is India, which in 2019, terminated its treaty with Mexico after it expired in 2018. 
César Guerra, Director of Trade and Access Consulting, told the newspaper El Financiero that each one of the agreements is different, but that they all seek to protect foreign investors with legal mechanisms that allow them to make a claim under the APPRI (similarly to the claim process under the USMCA) if they feel they're not being fairly treated by the Mexican government.
The Mexican government particularly seeks to include new provisions on corporate social responsibility and sustainable investments in the oldest treaties. It also aims to improve the dispute-settlement mechanism between foreign investors and Mexico, to avoid claims lacking in merit and make procedures more transparent. It also seeks to regulate third-party financing and secure independent and impartial arbitrators during disputes. 
According to preliminary numbers from the Economy Ministry, foreign direct investment in Mexico reached a record high in 2022.
In May 2022, the World Trade Organization (WTO) reported that Mexico had entered into 23 new international trade agreements, making it the No. 7 world economy in terms of agreements signed. Mexico's total number of active treaties, APPRI and otherwise, according to the WTO, is 355, whose combined economies represent 59% of the world's trade, 60% of global GDP and 1.3 billion potential customers for Mexican products.
With reports from El Economista