In Mexico, everyone gets a nickname. President López Obrador is famously known by the moniker AMLO, but he has earned many others through the decades. Mysteriously, the first was El Molido (the minced). He was later known as El Americano (the American); La Piedra (the Rock); El Comandante (the Commander), but perhaps most infamously as El Peje (after the common Tabascan fish, the pejelagarto.)
Whether a rock, an American or a fish, Mexico's oldest ever president delivered his morning conferences this week in his trademark style.
Monday
For the first time in over a month, AMLO woke to the week in his own home, the National Palace.
However, foreign shores were on his mind. Haiti had suffered an earthquake two days earlier and the death count was rising: "We decided to lend support … and forget about borders, we need to apply … the principle of universal fraternity: abandon selfishness, individualism," he said.
The head of Civil Protection, Laura Velázquez Alzúa, detailed that three planes of aid had been sent to the Caribbean country.
Would the president recommend that incoming governors — most of whom are from his affiliated party Morena party — conduct audits of their predecessors' administrations?
"Yes, yes, I would recommend it … But it is only a recommendation, because we don't have that authority," he replied. Later, he stepped up his proposals for the National Electoral Institute and the Electoral Tribunal, calling for a total clean-out: "Yes, complete change, categorical renewal," he insisted.
Old battles resurfaced: August 13 was the 500th anniversary of the fall of Tenochtitlán, the Aztec capital, to the Conquistadors.
"How was it justified for a long time, to this day, that they could invade us? Because they came to civilize us, because the native peoples were barbarians, they ate human flesh, they believed in idols, they had religions dominated by the devil," said the president, before recommending two books to better understand the period: Enrique Semo's La Conquista and Pedro Salmerón's La batalla por Tenochtitlán.
Tuesday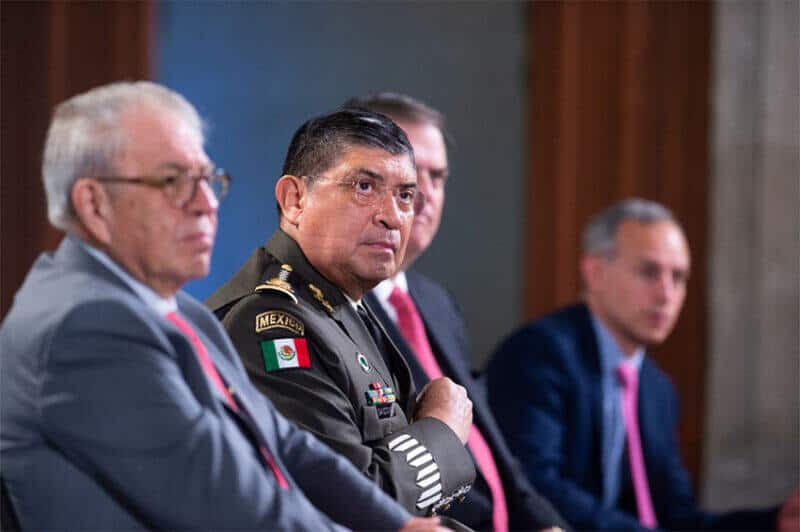 As is customary, the COVID-19 report kicked off Tuesday. Deputy Health Minister Hugo López-Gatell said the third wave would be on the downturn within 15 days. He added that 61% of adults had received a first dose, and that of the people who had died from COVID-19 in 2021, 95.5% had not been vaccinated.
Foreign Minister Marcelo Ebrard confirmed that he would be in Washington D.C. on September 9 along with other ministers to talk all things economics with the U.S.
Back to school: on August 12 the education minister had delivered a 10-point plan for pupils returning to class. Parents, a journalist posed, were unhappy about an obligatory signed letter.
Don't bring it, the president replied: "It's not obligatory … do you think it was me that wanted the letter? No, it was a decision from below. If they'd have asked me I would have said no."
However, AMLO detected a lack of mettle among parents: "We all take risks. Imagine if we didn't go out because we could get sick, bad air affects us and gives us flu or pneumonia … No, no, we're going to go out, we're going to go out and face reality."
"That," concluded the president after two hours and 36 minutes, "was a very long conference. OK, see you later."
Wednesday
Truth-sayer Ana Elizabeth García Vilchis exposed the media lies of the week. A letter putting the return to classes in doubt was a fabrication; children's wards at hospitals were not full; people without access to healthcare had not risen by 12%.
"Let's begin" declared the president, and lined up the journalists: "Two, three, four, five, six, the lady there."
A journalist touched on an old feud. Brenda Lozano, a critic of AMLO, had been appointed cultural attaché of the Mexican Embassy in Spain. Had the president been informed of the decision?
"No, no, no," he replied, and argued that it was down to the dominance of a political ideology: "It's like two parties, which I don't want to mention [Institutional Revolutionary Party and National Action Party], they appeared to be different … it's like the difference between Coca-Cola and Pepsi Cola," he said.
Later in the conference, the president reflected on the golden days of Mexican railways. "You could go from here [Mexico City] to Mérida by train … I used to travel to Palenque by train. Here in Buenavista we took the train at eight at night and at eight at night the next day I was in Palenque, 24 hours."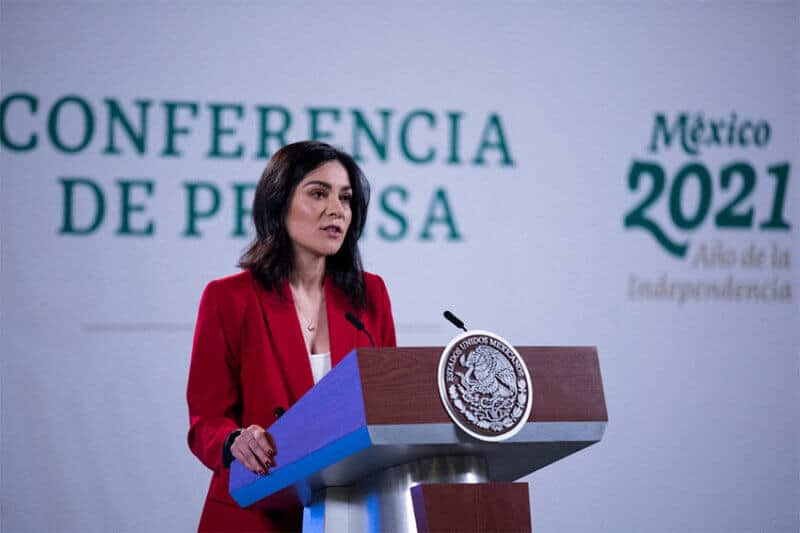 Thursday
"In bad times, put on a brave face," the president began: Hurricane Grace had breached the coast in Tulum, Quintana Roo, Thursday morning.
With a focus on the return to classes, the UNICEF representative to Mexico, Luis Fernando Carrera Castro, a Guatemalan, joined the conference, and offered something of a gibe to his larger northern neighbor. "I've just come from another great country, Indonesia, a country of 270 million inhabitants, so I'm very happy to be in a small city like Mexico City." Carrera added that on their return to classes children should be made to feel safe, protected and loved.
Alejandro Encinas, human rights deputy minister, doled out some worrying data. Between March and June familial violence against children had reached historic highs.
Questioned on electoral reform, the president took the discussion back to 2006, when he said he was cheated out of the presidency by the victor Vicente Fox: "And he [Fox] used the whole apparatus of the state to carry out the fraud, to consummate the fraud. He became a real traitor to democracy."
Later in the conference, AMLO lamented attacks by the press, including coverage of a photo of him getting a trim in his office, offering a pun in the process. "Álvaro cuts my hair, he is the only one who has taken my hair for more than 20 years," he said: in Mexican Spanish, to take one's hair is to fool them. "Hairdressers, stylists, are first class people," he added.
Friday
Hurricane Grace had continued on its westerly path, and was now on the fringes of Veracruz, but no deaths had been reported, Civil Protection head Laura Velázquez Alzúa confirmed. She added that three more planes of aid were headed to Haiti.
On the appointment of an anti-AMLO cultural attaché to Spain, the president signaled a change of heart. "I am going to propose to [Foreign Minister] Marcelo [Ebrard] that the person who represents us in the cultural field be an indigenous woman … So, we're going to change that."
A journalist took the conference to a sober place. Once again, a member of the press had met a brutal end: 60-year-old radio presenter Jacinto Romero Flores had been assassinated in Veracruz on Thursday. AMLO conceded that it was time to review the strategy for the protection of journalists.
As for the weekend, it was time for the president to rest his weary legs. It was to be feet up for a couple of days in his spiritual home. "I've got to go … I am going to Palenque, I am going to write for two days … I also need to see the trees and listen to the birds and the macaws, I need it, I need it."
Mexico News Daily