Authorities in Jalisco are searching for a newborn baby who was abducted Wednesday evening at the Zoquipan general hospital in Zapopan.
A woman dressed in surgical clothing approached the infant's mother and asked to be given the child so she could take it to the nursery area of the hospital.
Shortly after, the mother asked if she could see the baby but was told there was no record that hospital staff had taken it from her.
A search of the hospital revealed no sign of the baby but a woman in surgical dress believed to be the kidnapper was caught on security video.
State officials have issued an amber alert for the child, identified as Mexican, female with short, black hair, white skin, about 50 centimeters in length and weighing 3.68 kilograms.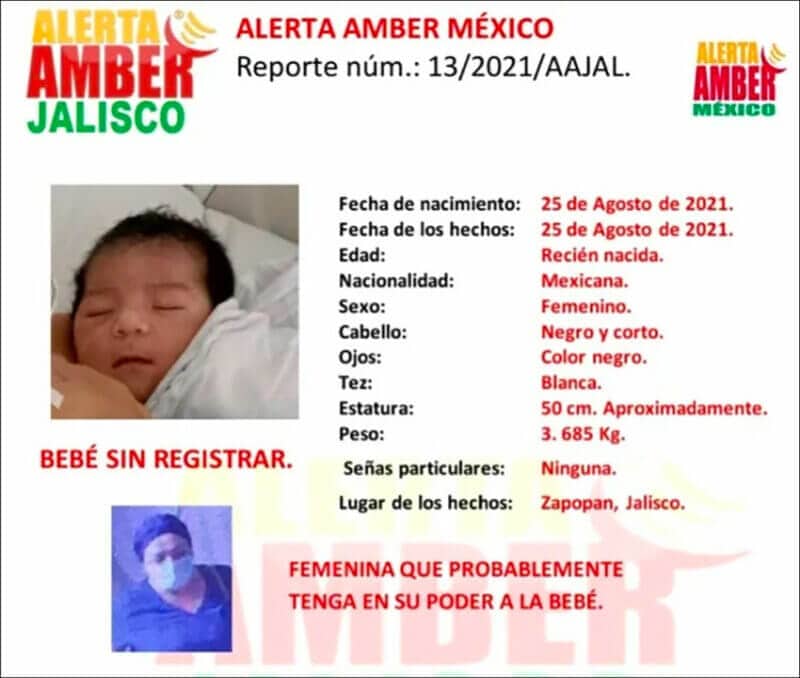 Her abductor is believed to be aged 35-45 with a light brown complexion.
Anyone with information about the case is asked to call 333-030-4949 (local) or 555-346-2516 (national).
Governor Enrique Alfaro said the "full force of the state" was being applied to search efforts. "It's not possible that such a level of wickedness can exist," he said on Twitter.
With reports from El Universal