The governor of Oaxaca was elected as the new president of the National Conference of Governors (Conago) at a meeting in Querétaro city on Sunday.
Salomón Jara Cruz, a Morena party governor who took office last December, was elected unanimously by other state governors and the mayor of Mexico City as the new head of the two-decade-old cross-party group.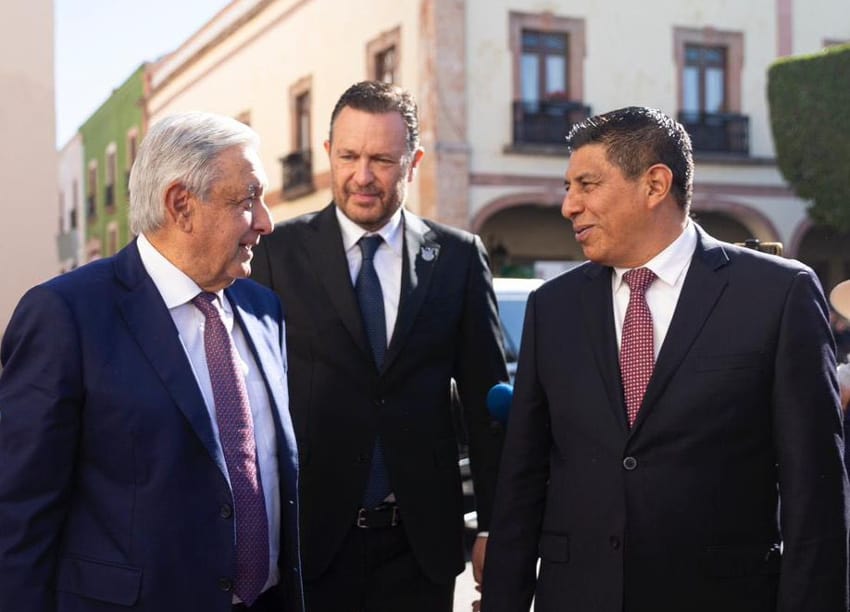 He said on Twitter that he asked his colleagues to "transform this mechanism of dialogue and embrace an agenda of social and collective wellbeing."
The governor said there will be a "new pact" with the federal government "to achieve the construction of a state of rights and wellbeing."
Jara also tweeted that he would lead Conago into a "new era" and that its members would work hand in hand with President López Obrador "on a social agenda to build a state of rights and promote the transformation of Mexico."
"… Neoliberalism has died and the transformation lives," he wrote in another post, an apparent reference to the profound change López Obrador claims to be bringing to Mexico.
In an address after his election as Conago president, Jara said that governors would "work together" amid a "new stage" in the country's political life. "There must be a new way of looking at things," he added.
His Conago deputy is Yucatán Governor Mauricio Vila, a National Action Party (PAN) governor who has maintained a good relationship with López Obrador despite belonging to a party that is vehemently opposed to the federal government.
Sunday's meeting in Querétaro came 2 1/2 years after a group of 10 governors, including five from the PAN, withdrew from Conago after deeming that López Obrador was a threat to democracy due to his alleged efforts to concentrate power in the federal executive.
The governors of 28 of the 31 states – the majority of which are governed by Morena – Mexico City Mayor Claudia Sheinbaum and López Obrador were present at the gathering. The governors described the meeting as a "relaunch" of Conago, the newspaper El Economista reported.
Jara said that the group will work on a reform to the way federal resources are distributed to the states, and also focus on issues related to public security, the electoral reform and the United States-Mexico-Canada Agreement, the free trade pact that took effect in 2020.
The governors on Sunday approved the creation of a USMCA committee within Conago that will be headed up by Michoacán Governor Alfredo Ramírez Bedolla.
The governors will meet again in Oaxaca next month. Vila expressed confidence that progress on a review of Conago statutes will be made at the meeting scheduled for March 21.
The Yucatán leader asserted on Twitter that the governors are "working together to transform our states."
With reports from El Economista and Expansión