Peanuts has come  to Mexico City in the form of a sculpture that was unveiled Friday at the Reforma 222 shopping center.
The Peanuts-inspired art is in the capital as part of a worldwide initiative by the Peanuts Global Artist Collective.
The program launched Friday with the unveiling of a 10-foot by 12-foot sculpture by Assume Vivid Astro Focus (AVAF) featuring recognizable scenes from the comic book series, such as a typewriter atop a doghouse.
The sculpture will remain on view at Reforma 222 until May 31, at which time it will then be divided into several sections and displayed at four other shopping malls around the city, including Parque Lindavista from June 7-13, Parque Tezontle from June 15-20, Parque Las Antenas from June 22-27 and Parque Toreo from June 29-July 5.
The Peanuts art program will also include themed "wearable art" and a special collection of Jaime Ibiza Handbags, apparel and accessories at Liverpool department stores.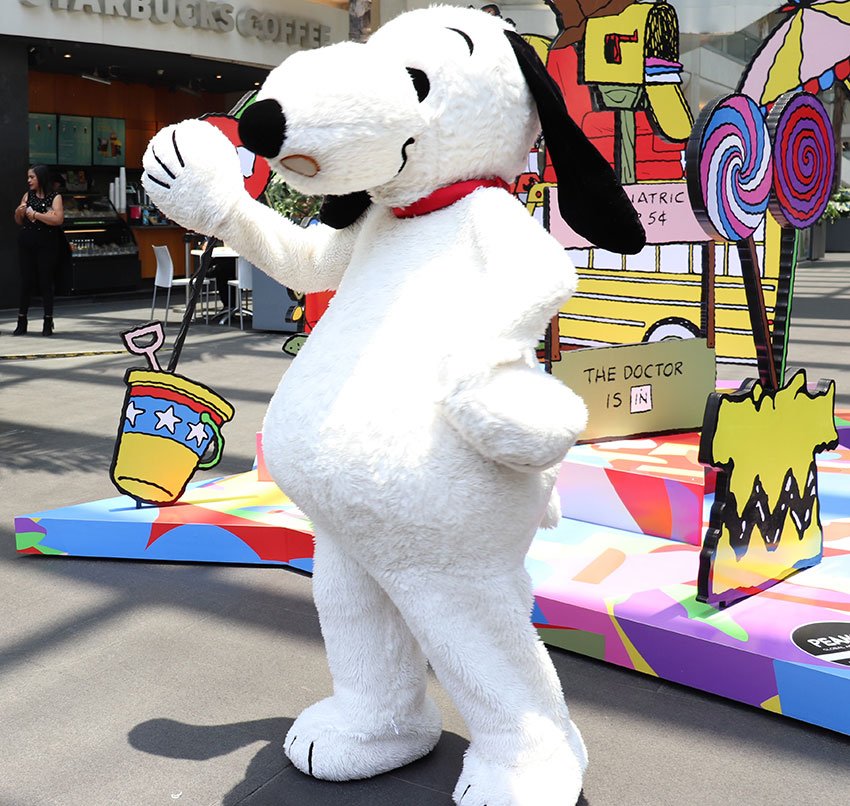 Brazilian-born artist and AVAF founder Eli Sudbrack said that creating art installations from Charles Schulz's characters has been a "huge honor and pleasure."
"This installation for Mexico City allowed me to work on a large scale that could truly let my Peanuts passion fly. I hope it brings the joy to others that it has brought to me."
The Peanuts Global Artist Collective is a group of seven curated artists who put their own signatures and styles into original Peanuts-themed art installations in cities around the world with the aim of using depictions of Snoopy, Charlie Brown.
Mexico News Daily