The Spanish artist known as Okuda San Miguel will take over the entertainment center Frontón México in Mexico City with "Metamorfosis," an immersive art experience that will run until March 11. 
"Mexican friends, Okuda San Miguel is here. Opening on Wednesday, Feb. 1," announced the urban artist on his social media pages.
Organizers are promoting "Metamorfosis" as the most "Instagrammable" experience in Mexico.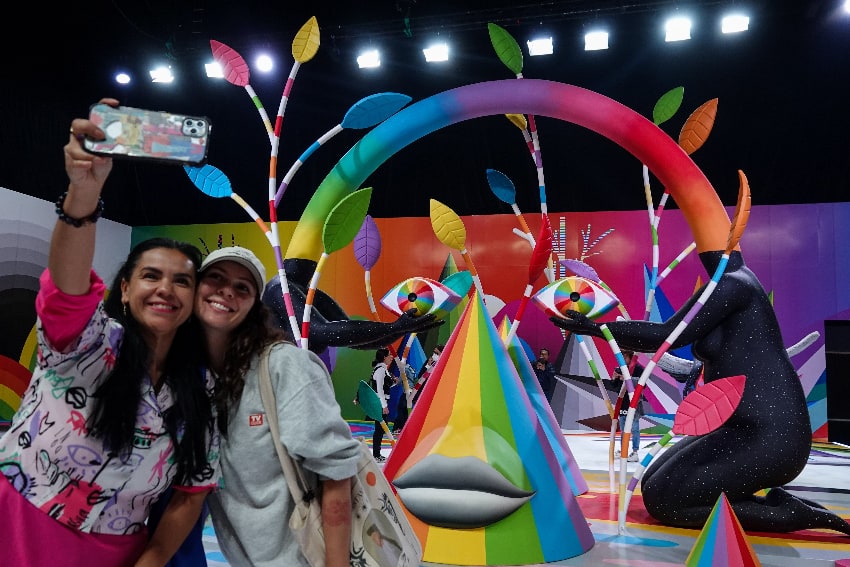 The exhibit's protagonists are color, light and sound. To build the experience, Okuda worked with Mexican artisans in the production of large-scale pieces representing his signature style, using geometry and colors. Among those pieces is "Skull House," a giant sculpture of 10 x 6 meters. 
The artist will also decorate the facade of the emblematic Frontón México, built at the beginning of the 20th Century and located in the Plaza de la República.
In an interview with newspaper Milenio, Okuda said that the Frontón México was covered with a special white vinyl so he could paint on it without touching the original walls, since the building is listed as a property of artistic value by the National Institute of Fine Arts and Literature (INBAL).
Okuda San Miguel is an internationally recognized artist and has brought art installations to 80 cities in countries including India, the United States, Canada and Russia. 
Born as Oscar San Miguel Erice in Santander, Spain in 1980, Okuda San Miguel's work belongs to the pop surrealism genre, with clear influences from urban art.
With reports from Milenio and Swiss Info