Wearing her traditional long dress and a pair of sandals, there was no mistaking one of the runners in Saturday's Cajamar Tenerife Bluetrail ultramarathon.
It could only be one of the famous Rarámuri runners from northern Mexico.
Lorena Ramírez won third place in the annual 102-kilometer marathon on the Spanish island of Tenerife, competing in the seniors' category, ages 18 to 39. She finished the course in 20 hours, 11 minutes and 37 seconds.
It is the second highest such race in Europe, with part of the course reaching 3,500 meters, and this year attracted 2,400 runners from 38 countries.
Ramírez, 23, was accompanied in Spain by fellow runners, her brother Mario and sister Juana, all of whom grew up running in the mountains of the Tarahumara Sierra in Chihuahua.
Lorena Ramírez had already made a name for herself with other wins, along with the fact that she became the first Rarámuri woman to compete at Tenerife when she entered last year.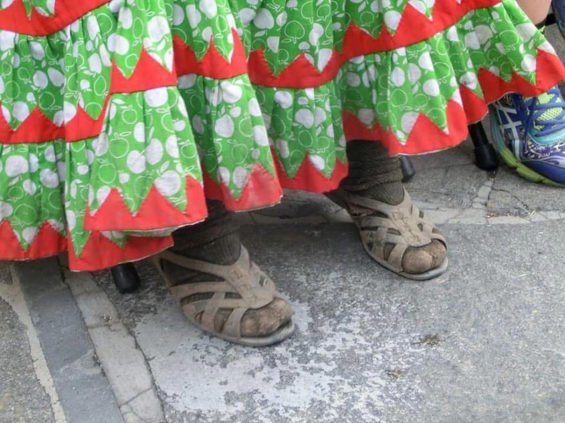 She was invited to attend after she won the females' 50-kilometer category of the Ultra Trail Cerro Rojo last year in Puebla.
In that race, as in the Tenerife Bluetrail, she wore traditional dress including basic sandals made from recycled tires.
A Puebla website noted: she ran "without a hydration vest, without running shoes, without Lycra and compression socks, without any of those gadgets used by the runners of today."
Source: Verne (sp)