Over 6,000 National Guard officers will be deployed to provide security in Metro stations around Mexico City, after a series of unusual events sparked alarm among capital authorities.
"Episodes have been occurring [in the Metro] in recent months that we classify as out of the ordinary," Mayor Claudia Sheinbaum said in a press conference on Thursday. "So today, starting at 2 p.m., the National Guard will be present in Metro stations and in some other facilities with 6,060 elements."
Sheinbaum explained that the heightened security presence would continue for a few months but did not confirm exactly what the National Guard's role would be nor the specific reason for their deployment.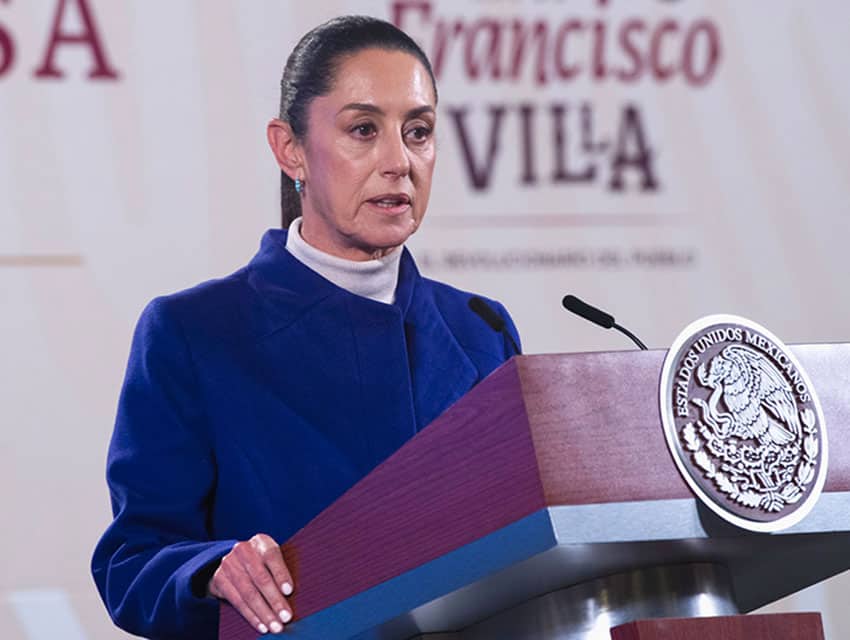 The announcement comes in the wake of an accident in which two trains collided on Line 3 on Saturday, leaving one person dead and 106 injured.
Although Sheinbaum insisted she would wait for the results of the investigation before making detailed comments, she implied that elements of the incident appear suspicious. 
In particular, she revealed that police had found a "black box" event data recorder belonging to the Metro located inside a van, suggesting that it had been removed before the accident.
One hypothesis currently under investigation by the Mexico City Attorney General's Office is that the crash was due to missing sections of copper cable in the Metro tunnels, which caused communication failures and a drop in the trains' circulation speed. The reason for the missing cable is unknown, although copper cables are frequently the target of theft to sell to recyclers.
"I don't want to call it [sabotage], but they are actions, moments and atypical events that are happening in the Metro," Sheinbaum said. "We are not going to get ahead of ourselves because we have to respect the workers; the workers are the ones who operate the Metro every day. But we have to protect [the public]."
During the same press conference, President López Obrador defended against criticisms by some human rights organizations that National Guard deployments are characterized by a lack of transparency and excessive use of force.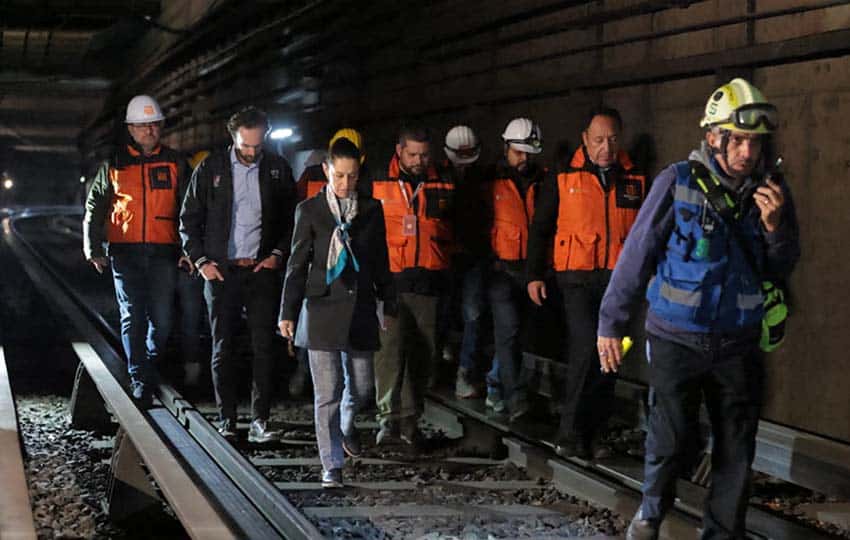 "If they call it militarization, we assume responsibility, because it's better to be safe than sorry," AMLO said.
He also promised that more funding would be provided to the Metro if necessary. Capital government sources suggest that the Metro's budget for 2022 was just under 20 billion pesos (US $1 billion), around 15% lower in real terms than it was in 2018.
With reports from Reforma, Animal Político and La Jornada