Despite high levels of crime across many areas of the country, most Mexicans are not in favor of relaxing strict gun control laws, a new report by the Chamber of Deputies has revealed.
As part of a wide-ranging government study undertaken in October, almost 70% of those surveyed did not believe that easier access to guns would make their communities safer — with 67% stating that keeping a firearm in the home would make them feel less safe.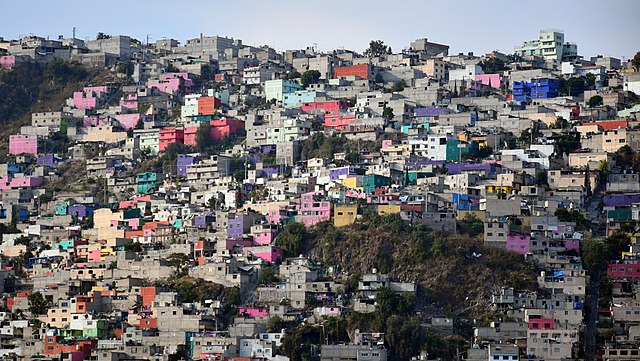 Only 30% of respondents felt that carrying a weapon would improve personal safety, with the overwhelming majority stating that they felt a gun would put them further at risk of violence.
This desire to restrict access to guns was strongest in municipalities that had the highest levels of violent crime. 
Opposition parties have previously proposed legislation to lower barriers to gun ownership in Mexico — a suggestion which proved controversial at the time. 
"People are defenseless. [Criminals] arrive at homes and businesses, and they murder women [and] men — Mexicans who can't defend themselves because there is not a proper control and registry so that they can have access to powerful weapons," said PRI leader Alejandro Morena last June. 
Despite the resounding push-back against gun ownership, almost 55% of those surveyed stated that they felt "low" or "no" levels of safety in their communities — especially those in the western and central regions of the country, where cartel violence is often fiercest. This insecurity was most strongly felt by those over 35 years of age.
In regions with the highest levels of violence, just over 50% of respondents said that they had heard or experienced gunfights in the last three years. Official figures also show that 65% of all homicides in the country involved a gun. 
Overall, 76% of women and 69% of men said they feared they would be likely to suffer violence at the hands of armed criminals, although only 20% of all respondents had actually been victims of such an attack.
Despite the fact that Mexico has comparatively strict gun ownership laws, firearms often cross the border from the United States, where "lax regulation … and the lack of controls on the Mexican border, create the perfect conditions for the internal market of illicit weapons to grow and continue to grow," said the report.
The Chamber of Deputies' findings also suggested that weapons already in Mexico should be bought back from owners and that the number of firearms made available to state security forces should be reduced. However, data from 2019 to 2021 indicate a significant decline in weapons surrendered in government buyback programs compared to the previous three-year period. 
The investigation was undertaken by legislator Juanita Guerra Mena, president of the Citizen Security Commission, with assistance from the Center for Social Studies and Public Opinion of the Chamber of Deputies.
With reports from Sin Embargo