Taxan México has begun construction of a US $40 million factory in San Luis Potosí to expand its manufacturing capacity in the country.
 The company's current plant in the state, which provides electronic components, primarily for the automotive industry, currently has a plant in the state, manufactures 500,000 articles per month and employs 500 people.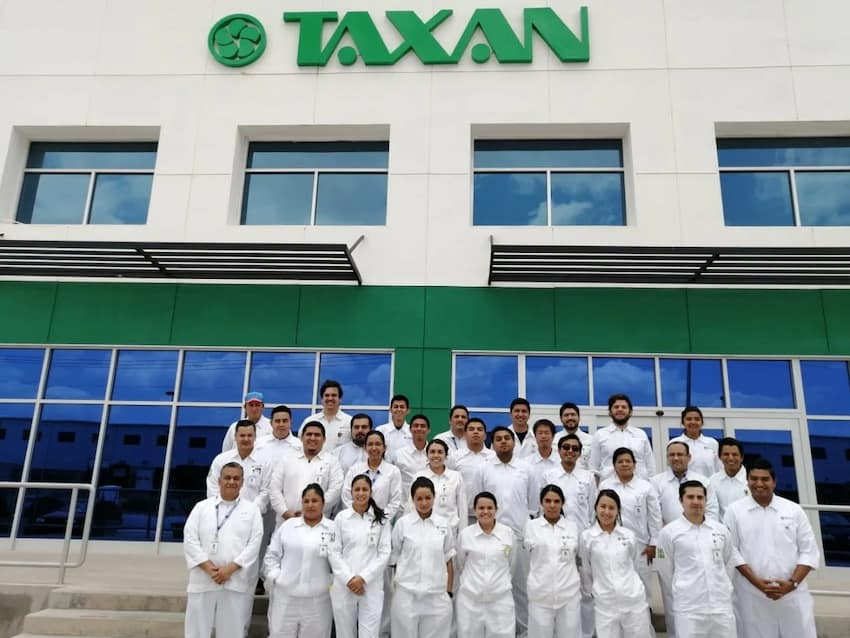 The plant is expected to begin operations in March 2024. 
 The new factory will double monthly production to 1 million articles and create 1,000 new jobs, officials said. Taxan will focus on the manufacture of board assembly products, semi-finished products and electrical components for the automotive industry. The company boasts Nissan, Ford, Mazda and Toyota among its clients. 
 "Our goal is to continue to actively participate in the industrial corridor… in San Luis Potosí… as we are part of the group of companies that support the automotive industry and the household products sector," said Julio Esparza, operations manager of Taxan México during the new site's inaugural event. 
 During the factory's groundbreaking ceremony, managing directors of the Japanese manufacturer and state government representatives planted a tree on the premises to symbolize the roots and future of the factory. 
 "… We have accomplished the dream of inaugurating our first plant in Mexico in 2016, and now to plan our first tree on the construction site of our new complex, that reflects our commitment to potosino residents," Taxan México President Takayuki Tsuguri said. 
San Luis Potosí Governor Ricardo Gallardo Cardona said that San Luis Potosí is a safe place for investment thanks to its peaceful society, its infrastructure, its workforce and its job stability. 
In February, BMW announced an investment of US $800 million in the state. 
 Tomohiro Takayama, President of Suntak Group, the design and project management company behind the new factory, said that it will use sustainable and environmentally friendly technology in its one-story design, including maximizing the use of natural light.  
"It will also have natural ventilation to reduce the equipment's dependence on energy, and to create a healthy environment with better air quality." 
 To support working mothers in the company and reduce the turnover of staff with young children, the plant will have a nursery onsite operated by the Mexican Social Security Institute (IMSS).
"We listened to the needs of our collaborators," said Osvaldo Magdaleno, head of the company's human resources department. "This was one of their top requests." 
The plant will also hire staff with disabilities and adapt the premises to their needs. 
Taxan México is part of Japan's Kaga Electronics Group. It operates in 10  countries, including Vietnam, India, the Czech Republic and Turkey. 
With reports from El Universal, Mexico Industry, and El Sol de San Luis.