Tropical Storm Otis has strengthened to a Category 1 hurricane off Mexico's Pacific coast and is predicted to make landfall early Wednesday near the resort city of Acapulco, in the state of Guerrero.
At midday on Tuesday, the U.S. National Hurricane Center (NHC) said Hurricane Otis was centered about 235 kilometers southeast of Acapulco, moving northwest at 11 km/h.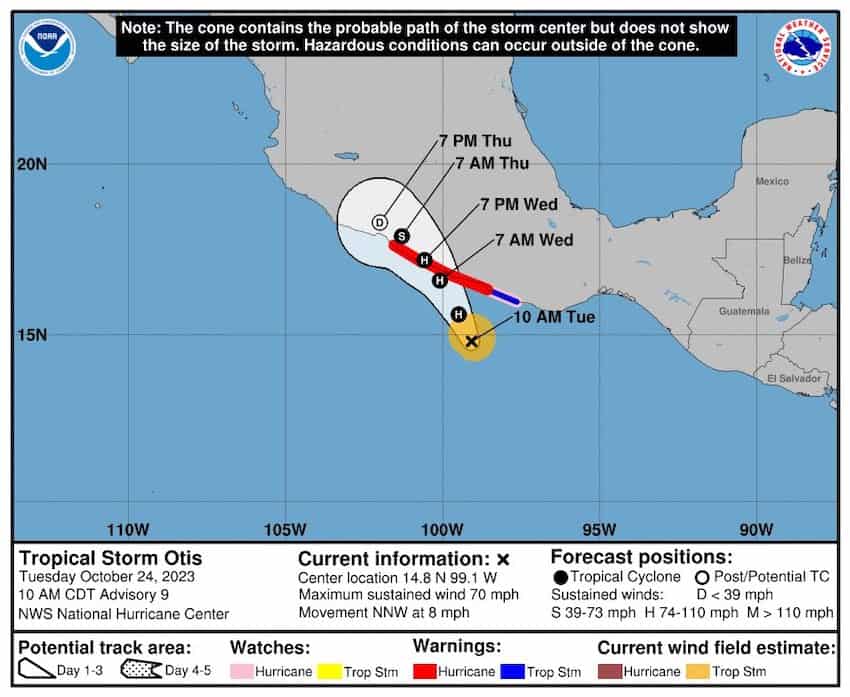 It already has maximum sustained winds of 130 km/h with higher gusts, and is predicted to strengthen further before reaching land.
A Hurricane Warning is in place for the Guerrero coast, between Punta Maldonado and Zihuatanejo, meaning that hurricane conditions are expected within the next 24 hours. Authorities recommend that "preparations to protect life and property should be rushed to completion." Hurricane conditions are also possible on the coast of Oaxaca north of Laguna de Chacahua.
Mexico's National Meteorological Service (SMN) predicts torrential rain (150-250 mm) in Guerrero and heavy rain (75-150 mm) in Oaxaca. The NHC warns that this rainfall "will produce flash and urban flooding," with possible mudslides in mountain regions.
A storm surge is expected to produce significant coastal flooding in the center and east of the affected area, along with life-threatening rip currents and waves 3 to 5 meters high.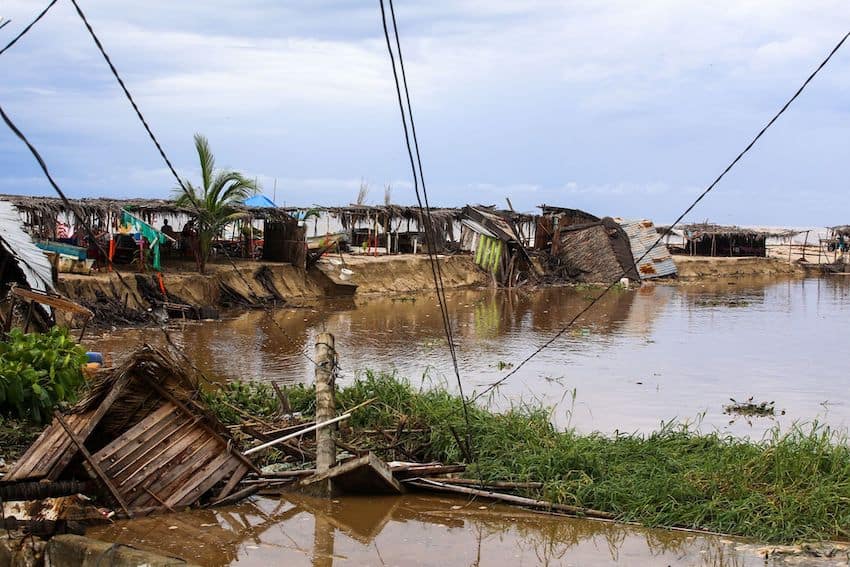 After hitting land on early Wednesday, the hurricane is predicted to weaken rapidly as it moves northwest along the coast of Guerrero.
Otis will hit Mexico just days after Hurricane Norma battered the state of Baja California Sur. Norma made landfall as a Category 2 hurricane near the resort towns of Los Cabos on Saturday, forcing around 60,000 tourists to take shelter in their hotels.
Although Norma weakened to a Category 1 shortly after making landfall, and then to a Tropical Storm before moving eastwards over Sinaloa, it still caused significant flooding and disruption to infrastructure in both states, leaving tens of thousands of people without power.
With reports from AP