A delegation of United States government officials led by Secretary of State Antony Blinken will travel to Mexico City next week for the 2023 U.S.-Mexico High-Level Security Dialogue (HLSD).
United States Secretary of Homeland Security Alejandro Mayorkas, Attorney General Merrick Garland and other high-ranking U.S. officials will join Blinken at the Oct. 5 meeting with Mexican officials including Security Minister Rosa Icela Rodríguez and Foreign Affairs Minister Alicia Bárcena.
"Through this dialogue, the United States and Mexico will discuss joint implementation of the U.S.-Mexico Bicentennial Framework for Security, Public Health, and Safe Communities," the U.S. State Department said in a statement.
The statement noted that Blinken will also meet with President López Obrador during his visit to Mexico City.
Efforts to combat the trafficking of fentanyl will be a central focus of the HLSD meeting in Mexico City.
In a special briefing to journalists on Thursday, an unnamed senior White House official noted that "synthetic drugs are the number one killer of Americans aged 18 to 49," with synthetic opioids such as fentanyl involved in two-thirds of 110,000 overdose deaths in the United States last year.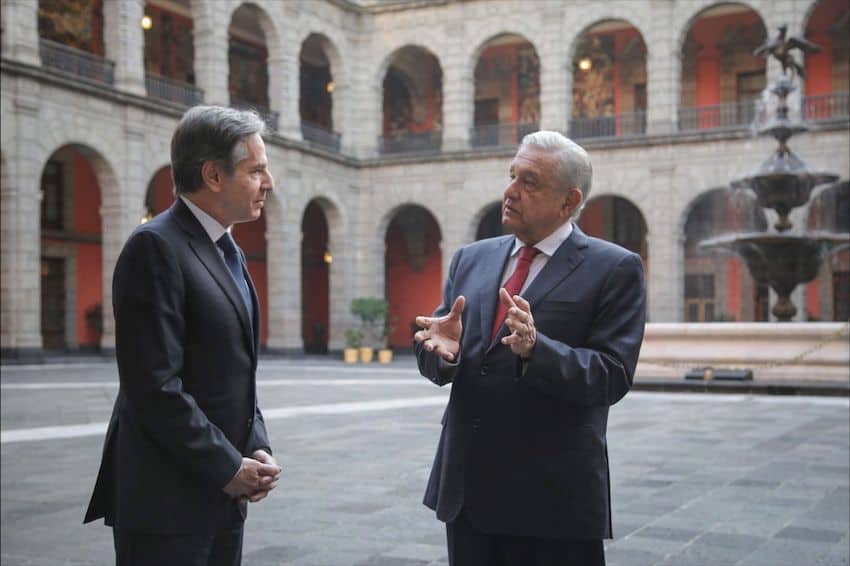 At the High-Level Security Dialogue, the United States and Mexico "will continue exploring ways to cooperate on law enforcement efforts, information sharing, private sector engagement, and training to combat the synthetic drug threat and the diversion of precursor chemicals used in production of synthetic drugs," the official said.
"We'll also be working to expand public awareness campaigns on the risks of fentanyl through the Bicentennial Framework's binational … public panel of experts on mental health, substance use, and addiction."
The official said that U.S. and Mexican government representatives will also discuss ways to "expand cooperation on building capacity in Mexico to dismantle transnational criminal organizations' financial networks, target human smuggling operations, and expand prosecution for arms trafficking."
The head of the United States Drug Enforcement Administration, Anne Milgram, asserts that the Jalisco New Generation Cartel and the Sinaloa Cartel pose "the greatest criminal threat the United States has ever faced" given the large quantities of narcotics, including the powerful synthetic opiod fentanyl, they ship to the U.S.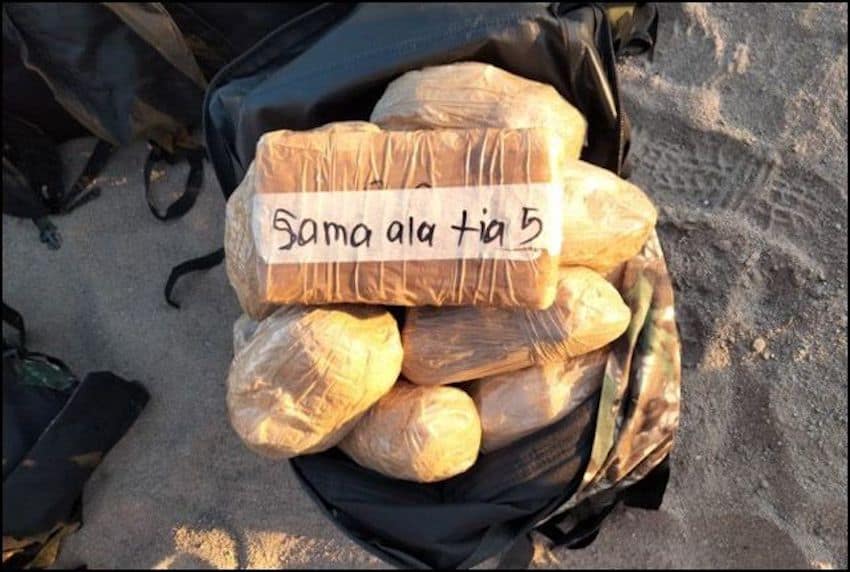 The United States government has placed sanctions on numerous Mexicans allegedly involved in producing and trafficking fentanyl, action that the White House official highlighted at Thursday's briefing.
The official said that the United States and Mexico have "excellent cooperation" on a range of security issues including the fight against fentanyl. That view is far from a universal one in the United States.
Mexican officials have highlighted on numerous occasions the government's commitment to stanching the flow of fentanyl and other narcotics to the United States, but many Republican Party lawmakers argue that López Obrador and his administration aren't doing enough to address the problem.
That belief – expressed by people such as Senator Lindsey Graham and Florida Governor Ron DeSantis – was acted upon Thursday in the United States House of Representatives, where a proposal to amend a bill to cut off some US $60 million in funding to Mexico due to its alleged lack of willingness to combat fentanyl production and trafficking attracted sufficient support to pass.
"Mexico should not be rewarded with economic support funding when they refuse to stop the production of fentanyl that has killed hundreds of thousands of Americans," said Representative Alex Mooney, who proposed the amendment to cut Economic Support Fund (ESF) resources to Mexico.
"… A lot of the poison on our streets can be traced directly back to Mexican drug cartels. We need to secure our border but we also need Mexico to partner with us. Our practice of giving them more United States taxpayers' dollars as an inducement to fight against drug trafficking has failed. It is time to cut off economic funding until the president of the United States can report to Congress that Mexico is working with us to address the flow of fentanyl across the border," the Republican Party lawmaker said before the vote on his proposal.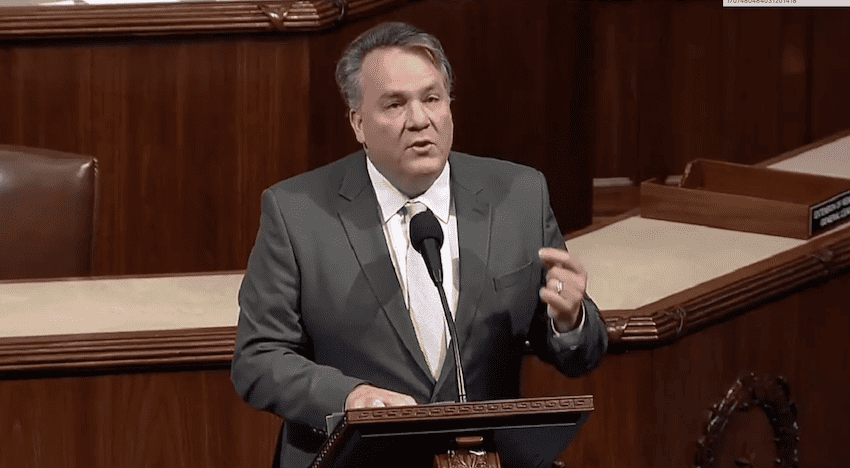 The ESF funding to Mexico won't be cut off unless Mooney's amendment passes the U.S.  Senate, which is controlled by the Democratic Party.
López Obrador on Friday dismissed Mooney's proposal as electorally-motivated propaganda.
As elections will be held in the United States in 2024, parties and individuals aspiring to elected office use "delicate matters" such as "harm caused by fentanyl" and "the migration issue" for "political purposes," he said.
"It's vile and ordinary propaganda, we shouldn't take it seriously, it's just publicity to try to fool United States citizens," López Obrador said.
He said that politicians in the U.S. are becoming increasingly "more daring" in threats they make toward Mexico.
"They'll get to the point of saying they're going to bomb Mexico or laughable things like that. They're ridiculous," López Obrador said.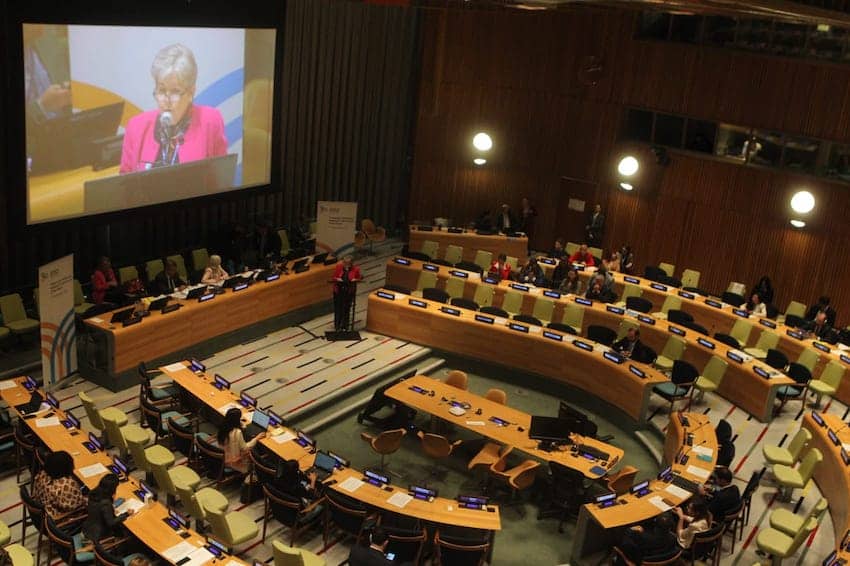 "… They're making a big fuss because they're not going to give us $50 million. We're not asking for anything. It's just politicking," he added.
As he has done before, López Obrador offered some free advice to United States lawmakers about how to combat the fentanyl crisis.
"Attend to your young people guaranteeing them three things: education – education should be free in the United States; work; and thirdly, love, so they don't use fentanyl. That's what you should be doing, not blaming us," he said.
With reports from Reforma and El Universal