The United States has requested another labor rights review at a manufacturing facility owned by American company VU Manufacturing in the city of Piedras Negras, Coahuila, on Jan. 30.
The request follows a petition made in December by two Mexican labor organizations stating that workers at the plant — which produces interior upholstery and casings for automobiles — continue to be denied the right to free association and collective bargaining. They claim that workers have been intimidated into selecting the minority company union. 
The Mexican government now has 10 days to agree to conduct the review and 45 days to investigate the claims. 
The U.S. first launched a complaint against the plant in July under the framework of the United States-Mexico-Canada Agreement (USMCA)'s Rapid Response Labor Mechanism, alleging that the company was violating workers' rights to choose their union. The issue was resolved in September. 
"This is the second time in less than a year we've received allegations of workers' rights violations by VU Manufacturing," U.S. Labor Secretary Marty Walsh said in a statement on Monday. "The Rapid Response Mechanism addresses real workplace issues and helps to get the parties to do what they should, which is to resolve issues in good faith at the bargaining table." 
"Despite the facility taking positive actions in 2022, some of the failures we identified previously appear to be recurring," U.S. Trade Representative Katherine Tai said. "We look forward to working with the government of Mexico to promptly address this issue."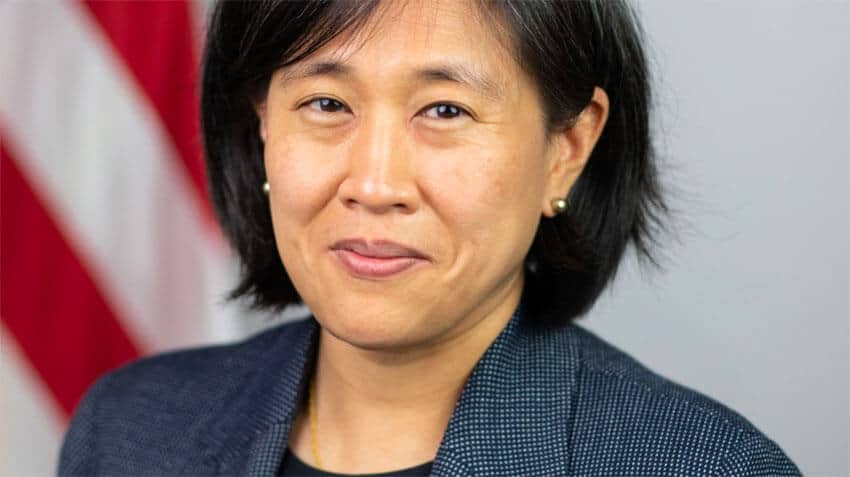 The USMCA's labor mechanism, the first of its kind, allows the U.S. government to enforce labor rights at individual factories in Mexico that fail to uphold collective bargaining and freedom of association laws. It has been invoked a total of six times. 
In conjunction with the USMCA's labor provisions, Mexico enacted its own 2019 labor reform, which includes objectives relating to unions and collective bargaining. In support of these goals, the U.S. Department of Labor (DOL) announced a U.S. $10 million funding award in January to provide assistance to Mexican labor courts to help guarantee that labor cases are resolved "equitably, independently and efficiently." 
The newspaper Reforma also reported on Monday that the DOL will contribute US $7 million toward a three-year plan monitoring union processes in Mexico. The program will be implemented by the International Labor Organization (ILO), with the goal being to provide training and technical tools to encourage different sectors to meet their labor obligations. 
While the project was initially proposed in March 2022, the final details have not yet been finalized. The ILO is also involved in a project to combat child and forced labor in Chiapas, Yucatán and Quintana Roo. 
With reports from Reforma, The U.S. DOL and Reuters