The United States witnessed a notable 11% decline in migrant arrests on the Mexican border in October, bringing an end to a three-month surge in illegal crossings.
In a press release on Tuesday, Customs and Border Protection (CBP) reported a total of 240,988 arrests made by the U.S. Border Patrol during October, an 11% reduction compared to the previous month.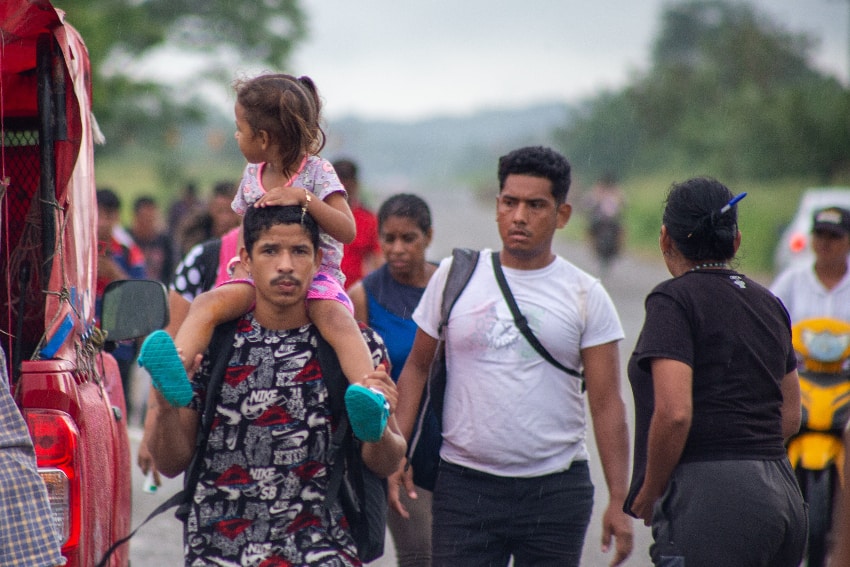 Among these, 188,778 arrests occurred between official ports of entry, reflecting a 14% decrease from the 218,763 figure for September, the second-highest month on record. 
Arrests had more than doubled over the previous three months as migrants responded to new asylum regulations introduced in May.
The decline in overall arrests was attributed to a 14% drop in family unit apprehensions, a 16% decrease in unaccompanied children arrests and a 7% reduction in arrests of adults traveling alone.
A significant development noted by officials was the resumption of deportation flights to Venezuela on Oct. 18 at the direction of the U.S. Department of Homeland Security. This contributed to a substantial 45% decrease in arrests of Venezuelans, who had recently surpassed Mexicans as the largest nationality attempting to cross at the border. In October, there were 29,637 Venezuelans arrested, compared to 54,833 the previous month.
Total numbers of arrests of Venezuelans on the border fell sharply however, by 65%, in the latter half of October compared to September.
Panama has yet to release October figures for crossings through the notorious Darién jungle, which totaled more than 400,000 during the first nine months of the year, primarily involving Venezuelans.
Arrests of Chinese nationals rose slightly to 4,247, with 99% of them in the San Diego area, as more fly to Ecuador and make their way to the U.S. border amid a faltering economy at home.
While crossings remain unusually high, the September-to-October decline in migrant arrests may be seen as a welcome development for the Biden administration, which has faced criticism from both ends of the political spectrum for its immigration policies.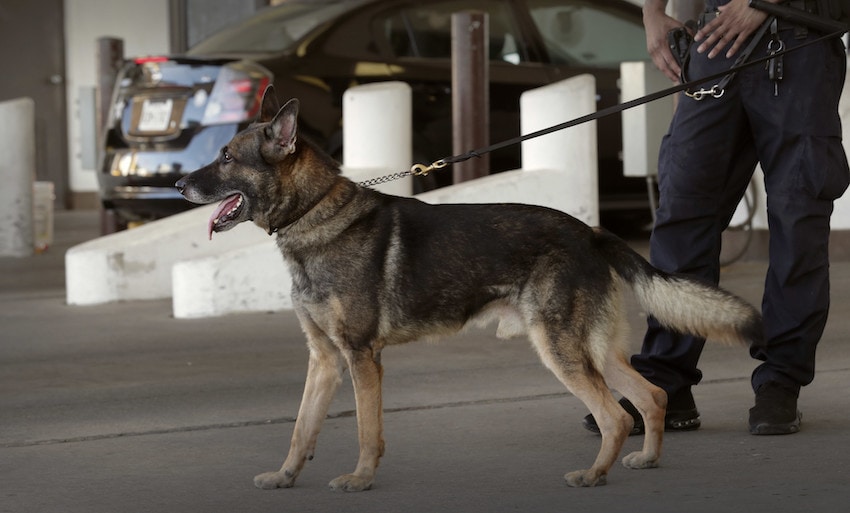 "We continue to enhance our border security posture and remain vigilant," said Troy Miller, the acting CBP commissioner, who urged Congress to approve President Biden's supplemental budget request for $13.6 billion in border-related spending.
In addition to addressing migration trends, CBP reported a successful interception of synthetic drugs, with the seizure of 753 kg (1,660 pounds) of fentanyl in October. 
This is part of a broader strategy to combat the smuggling of such substances. Notably, in the fiscal year 2023, CBP seized over 12,247 kg (27,000 pounds) of fentanyl, marking an 860% increase compared to 2019.