A group of United States soldiers is currently believed to be on Mexican soil – not to combat cartels, as some U.S. lawmakers have proposed – but to undertake a joint training exercise with the Mexican army. 
On the request of the Ministry of National Defense (Sedena), the federal Senate granted authorization to President López Obrador to allow 12 members of the United States army to enter Mexico to participate in a training exercise at the Mexican army's National Training Center in Saucillo, a municipality in southeastern Chihuahua.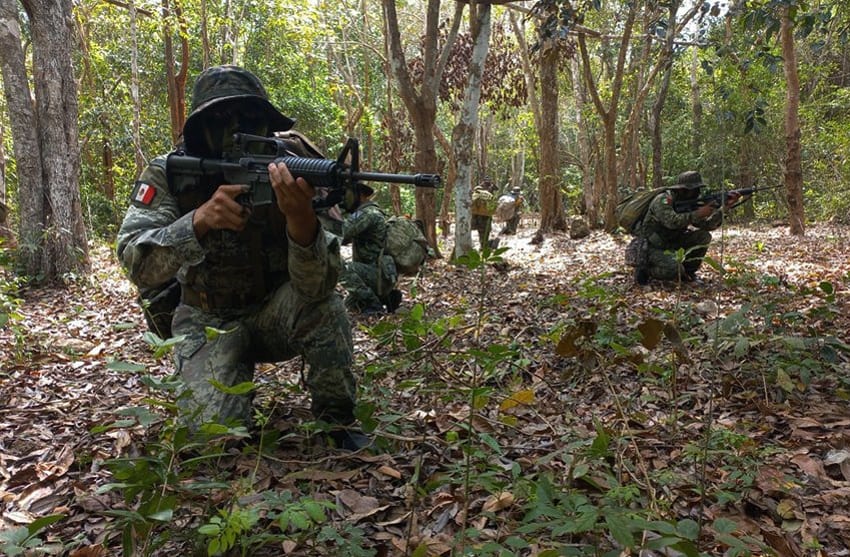 The exercise was scheduled to commence Thursday, April 6 and will conclude on May 11. 
The Senate authorization, outlined in a decree published in the government's official gazette on Wednesday, gave López Obrador the power to allow the U.S. soldiers to enter Mexico on April 5 and depart the country on May 12. 
The Mexican and United States armies have participated in joint training exercises before, including one last October at a military facility in Reynosa, Tamaulipas. 
The aim of that exercise, according to the U.S. army, was to "foster and strengthen the existing military-to-military partnership between the U.S. and Mexican militaries while conducting disaster response operations along the U.S.-Mexico border."
Sedena hasn't disclosed any specific information about the current training exercise, which is taking place at a time when some Republican Party lawmakers, such as Senator Lindsey Graham, are advocating the use of the United States military in Mexico to combat cartels that smuggle fentanyl and other narcotics into the U.S. 
López Obrador has categorically rejected that proposal, but has indicated his willingness to continue cooperation with U.S. authorities in the fight against drug trafficking.   
"We're going to continue helping because it's a matter of humanism and [illicit fentanyl use] is a pandemic that greatly affects United States residents, particularly young people," he said Tuesday.   
"Cooperation between governments for the benefit of our people should be maintained, but [we say] no to subjugation, no to subordination, because Mexico is an independent, free, sovereign country."
With reports from Infobae and El Economista