Low-cost airline Viva Aerobus marked the arrival of its 70th aircraft with an all-female crew – including the captain, first officer, flight planners, legal staff, support engineers, and maintenance personnel.
The new Airbus A321neo, registered XA-VXI, flew from Airbus headquarters in Hamburg, Germany to Monterrey International Airport (MTY) with fueling stops at Keflavik International Airport in Iceland, and Bangor Airport in the United States.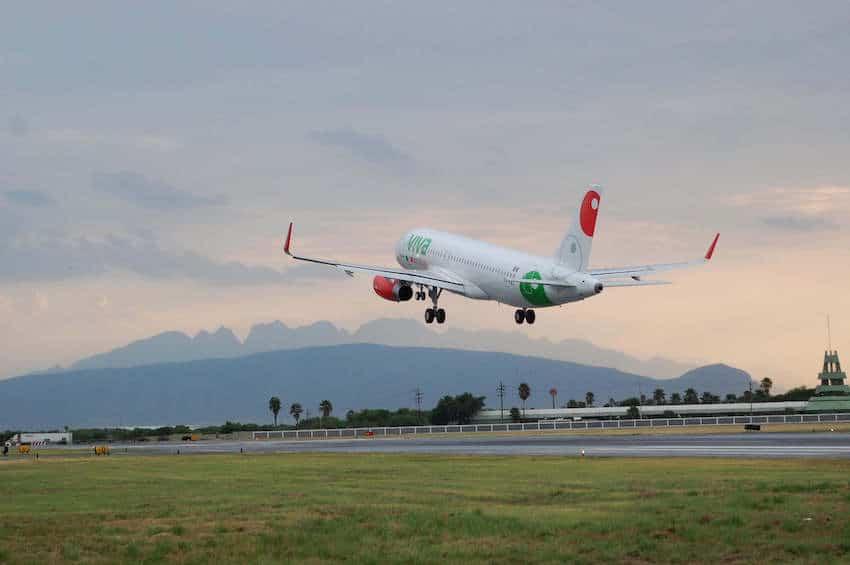 With the arrival of the new aircraft, Viva Aerobus' fleet now has a total of forty-two Airbus A320 and twenty-eight Airbus A321. The airline expects to receive twenty-eight additional A321 aircraft in the coming years.
Between December 2021 and March 2023, the company's fleet grew from fifty-five jets to seventy, an increase of 27%.
Since January, Viva Aerobus has announced the opening of new international routes such as Cancún to Quito, Ecuador, and Monterrey to Bogotá, Colombia. Nationally, it now connects Tijuana with the new Felipe Ángeles airport in Mexico City and has increased frequencies between Guadalajara and Puerto Vallarta.   
Viva Aerobus recently announced that it will be the first airline to operate from the new Tulum airport in 2024. 
The airline has grown steadily since 2021. According to Director General Juan Carlos Zuazua, the airline grew a little more than 22% in the first two months of 2023 compared to the same period in 2022. 
 With reports from Simple Flying