The Monterrey Water and Drainage Service (SADM) has reduced water pressure in some parts of the metropolitan area of the Nuevo León capital as it seeks to avoid having to cut supply, as it was forced to do last year.
SADM director Juan Ignacio Barragán said that water pressure has been reduced — mainly at night — in 25-30% of the Monterrey metropolitan area. Parts of the municipalities of Apodaca, Guadalupe, Escobedo, Juárez, García, Pesquería and El Carmen are affected.
Barragán said that water pressure is generally reduced from about 6 p.m., but the change is not noticeable in homes until around 8 p.m. Water pressure returns to normal from about 4:30 a.m. so as not to affect people who need to shower in the morning, he said.
Barragán said that water pressure may also be reduced at certain times during the day.
The measure will apply across the metropolitan area of Monterrey by May, the water utility chief said, explaining that it helps reduce water consumption.
"We know there are people who get annoyed by this situation, and we ask them for understanding, because we don't want to face a situation like that we faced last year," Barragán said.
The introduction of the measure — which could be modified later in the year depending on the amount of rainfall received in the coming months — comes after SADM was last year forced to cut water supply for all but six hours per day in the metropolitan area of Monterrey due to severe water shortages precipitated by drought.
Some Monterrey residents even undertook "pilgrimages" in search of water in 2022 due to the harsh restrictions implemented in the metropolitan area of Monterrey.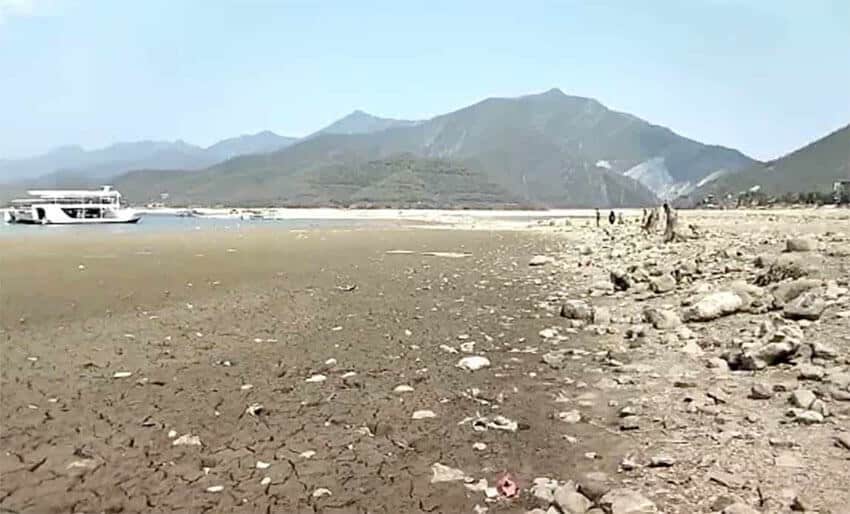 Barragán said that other steps are being taken to avoid having to resort to water supply cuts this year. They include repairing leaks and incorporating new wells into the city's water system.
In addition, a new aqueduct to convey water to Monterrey from the El Cuchillo dam in eastern Nuevo León will begin operating in the middle of the year.
"We don't want to cut [water supply], cuts are very damaging, even for the [water] network," Barragán said. "Cuts will always be our last alternative."
Citing dam levels, the SADM director said that the water supply situation remains difficult. He also noted that below-average rain is forecast in the first quarter of 2023.
However, Barragán expressed confidence that rainfall will increase in April, and that the water situation won't become as dire as it did last year.