French electronic music superstars Daft Punk are up to something in Mexico City. Although their plans are shrouded in mystery, fans will soon discover exactly what the artists have in store for them. 
On the eve of the 10th anniversary of their four-time platinum-selling album "Random Access Memories," the masked dance duo have been leaving a trail of digital clues for fans in celebration of the extended re-release of their classic album. 
The mysterious Thomas Bangalter and Guy-Manuel de Homem-Christo — who wore futuristic space helmets while performing to conceal their faces — rose to fame in the 1990s as part of the French house music scene.
Their fourth and final studio album "Random Access Memories" was a worldwide hit, with the single "Get Lucky" — featuring rapper and producer Pharrell Williams on vocals — reaching No. 1 in 31 countries. 
Following the world tour for the album in 2014, the group stopped producing new music, eventually disbanding in 2021. For fans of French electro-pop, Daft Punk's breakup signaled the end of an era marked by musical influences, including Justice and Digitalism. 
The "Daft Punk: Memories Unlocked" experience allows visitors to Mexico City's central Zócalo square to take part in a series of Snapchat experiences. From May 10 onward, app users will be able to access new filters featuring the iconic Daft Punk helmets and listen to the track "Horizon," previously exclusive to Japan.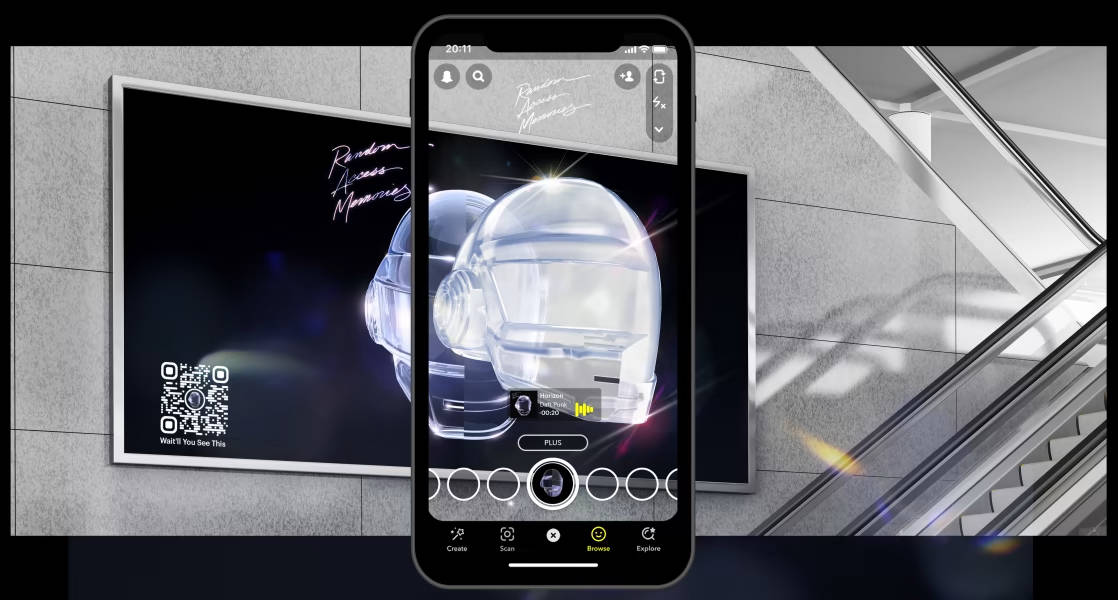 On May 11, 10 cities around the world, including Mexico City, will be part of a Daft Punk "treasure hunt." 
After enabling the location feature on their smartphones, fans will be able to search the Zócalo for "treasures" hidden around the square. Exactly what these treasures might be remains unknown, but the chance to experience something new from the duo after two years is an experience few fans of the band thought they would get to enjoy again. 
To cap off the event, from May 12 to 28, visitors to the Zócalo can scan a special promotional poster to access hidden surprises in the Snapchat app. 
Sadly for fans, Daft Punk won't be performing a Rosalia-style free concert in the city center, but the chance to be one of the few chosen cities to take part in the treasure hunt is sure to make up for the disappointment.