A woman in Baja California was arrested Friday for trying to leave a beach in Ensenada through a hotel despite the fact that the federal constitutional guarantees Mexicans free transit to and from all beaches in Mexico. 
Activist Gabriela Elena Suárez Macías tried to enter and exit the beaches of Ensenada via two different hotel properties with her seven-year-old niece but was prevented from doing so, questioned and later arrested. 
Suárez is part of the group Conspiracioncitas de Ensenada (Ensenada's little conspiracies), which is dedicated to the protection of beaches in the city. Environmental groups have consistently complained about the lack of public entrances to beaches in Ensenada, most of which are obstructed by hotels or restaurants.
The Mexican constitution makes all beaches in Mexico public, which means that landowners of beach properties such as hotels and restaurants may not block citizens' access to any beach without providing some alternative access route.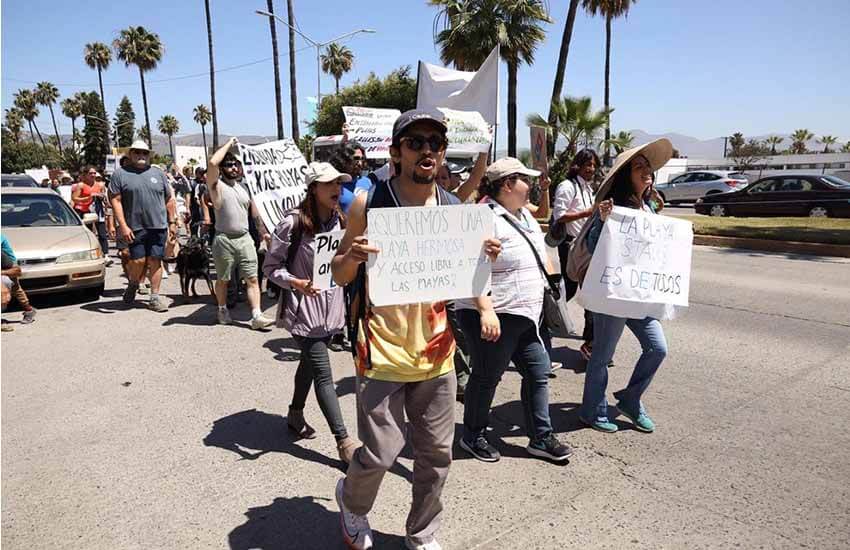 A 2020 federal law additionally established sanctions of up to 1 million pesos or the revocation of property ownership for those who prohibit access.
Suárez said she and her niece first tried to enter the beach via the Hotel Coral and Marina but were rebuffed by employees, who cited security concerns.
"The hotel security guards told us that we couldn't enter. We tried to explain that [the hotel] should have a worker's route [to provide access], but they told us that it couldn't be done and that they were going to call the police," Suárez said, according to the newspaper La Jornada.
According to the newspaper El Imparcial, Suárez added that she opted for a diplomatic solution since she "didn't want to ruin the day." She walked 20 minutes to get to the beach via another route, she said, "where we spent three hours swimming."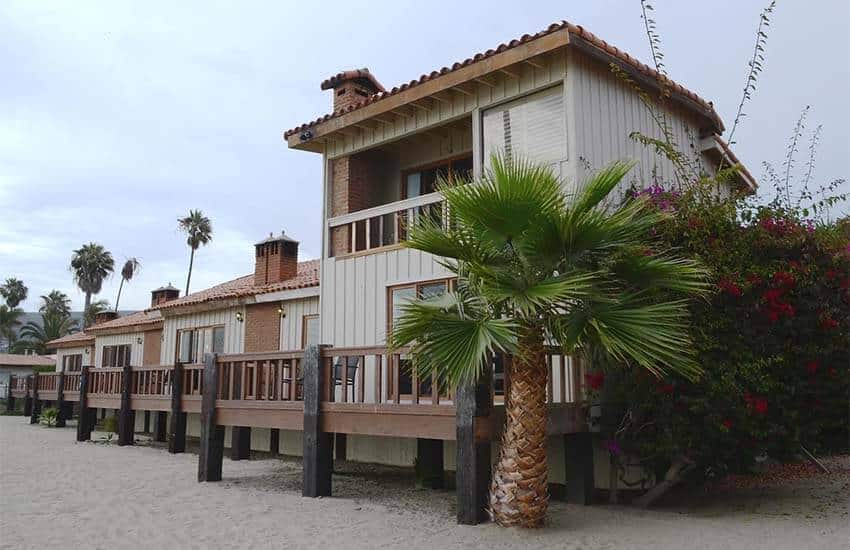 However, when leaving the beach, Suárez tried to leave by walking through the Hotel Quintas Papagayo. A hotel worker there stopped her to ask if she was a hotel guest, Suárez said. He explained that if she wasn't, she couldn't pass through the hotel.  
"I asked him about the alternative path, and he told me that there wasn't one," Suárez said, according to El Imparcial. "I replied that he was obliged to let me pass through to the nearest public road, which in this case is the highway. He became very arrogant and said that he couldn't … We were just three steps from the highway. They just had to open the door to let us out."
Suárez and her niece were instructed to leave the beach from where they had entered, according to El Imparcial, which would have meant another 20-minute walk that would have been strenuous for her "tired and wet" niece, Suárez said. She added that they were within their rights because beaches are the property of all Mexicans, according to the General Law of National Property. 
Personnel at the Hotel Quintas Papagayo called the police, and according to La Jornada, eight officers arrived, ignoring her legal explanation, and handcuffed her, telling her that her detention was for "being ridiculous." 
Suárez was taken to the police station but later released without charges. She said she made a complaint to the Environment Ministry and that she would lodge a complaint with the Human Rights Commission for excessive use of force. 
"The easiest way for hotels to avoid this problem is to make an alternative path where locals and people who are not staying [at the hotel] can go to the beach," Suárez said.
With reports from El Imparcial, La Jornada