Former foreign affairs minister Marcelo Ebrard on Wednesday called for the ruling Morena party to repeat the polling process to select its 2024 presidential candidate due to alleged irregularities.
Ebrard is one of six presidential aspirants who participated in the contest to represent Morena and its allies at the June 2, 2024 presidential election.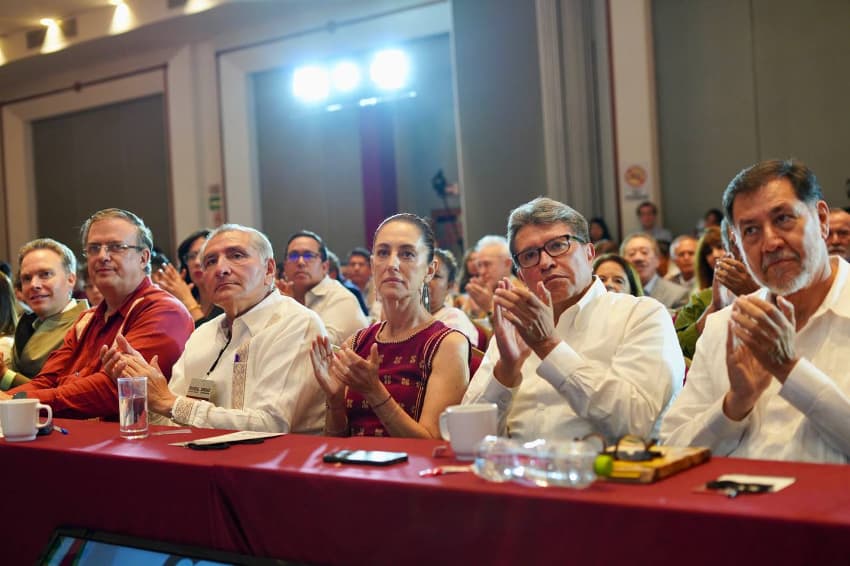 Morena is due to announce the winner Wednesday night. Former Mexico City mayor Claudia Sheinbaum is the clear favorite to win the nomination.
Ebrard questioned the legitimacy of 310 of 2,360 questionnaires supposedly completed by people who were asked to nominate their preferred Morena candidate.
"I'm not talking about fraud, but about incidents," he said without specifying what they were.
"I say this to the party president [Mario Delgado], who says everything is perfect. This mustn't occur in Morena. Of 2,360 questionnaires, [there are] 310 with inconsistencies; they say that represents 14%," Ebrard told a press conference attended by a large group of supporters.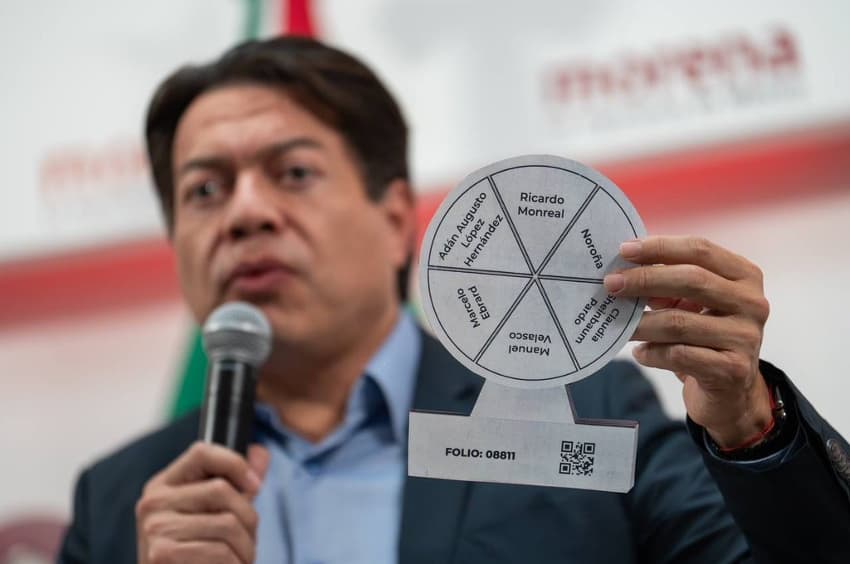 Polling "must be redone," said the ex-foreign minister, who complained of other irregularities and unfair treatment during the Morena selection process.
In a video posted to social media later on Wednesday, Ebrard said that Mexico City police had prevented his representatives from entering a part of the World Trade Center where polling ballots were being counted.
"There is proof of this," he said, asserting that they were blocked from entering because he proposed repeating polling due to "serious inconsistencies" in the entire process.
"Every day [Morena] seems more like the PRI of old," Ebrard said, referring to the once-omnipotent Institutional Revolutionary Party, which became synonymous with corruption during its seven-decade rule of Mexico in the 20th century.
One of Ebrard's representatives, Alberto Esteva, said that the ex-foreign minister will challenge the result of the polling process.
Sonora Governor Alfonso Durazo, president of Morena's national board, said that none of the incidents or inconsistencies Ebrard referred to would modify the results of a polling process he defended as being above board.
Morena's soon-to-be announced candidate will face off against Senator Xóchitl Gálvez, who will represent the Broad Front for Mexico opposition alliance at next year's election.
With reports from Reforma