Hello and welcome from Mexico City, where we're looking at how the all-important USMCA trade deal with the U.S. and Canada is faring, just over a year after it replaced NAFTA.
Mexican Economy Secretary Tatiana Clouthier visited Washington last week to discuss progress with top U.S. officials and business leaders and to iron out differences on implementation.
The U.S.-Mexico-Canada Agreement, as it's officially known, was negotiated on the orders of former U.S. president Donald Trump, who described NAFTA on the campaign trail as the "worst trade deal ever signed" and threatened to pull out. The stakes were high: the U.S. conducts $1.3 trillion worth of trade annually with its two neighbours.
As president, Trump almost torpedoed trade relations completely in 2019 when he threatened to shut the border unless Mexico halted a surge in migration. Trump's hostility to free trade deals and Mexico's history of prickly relations with its powerful northern neighbour led many to fear the worst, but the results of the USMCA so far have been surprising, as we explain below.
Almost halfway through his term, President López Obrador has divided Mexicans. Supporters hail his folksy, man-of-the-people image and his emphasis on the poor. Businesspeople and professionals protest about authoritarian tendencies, attacks on wealth creators and a preference for state-led development.
One thing Mexicans do agree on is that the USMCA has proved a success in its first year, albeit not always for the reasons they imagined. Business is happy that the deal's detailed strictures on regulation and governance provide a layer of protection against López Obrador's more radical ideas. The president and his supporters like the deal's role as a job creator, as well as its labor provisions. These help improve wages for Mexicans and have enabled moves against a union closely tied to an opposing political party.
Above all, the coronavirus pandemic has highlighted the importance of manufacturing close to home, providing a reason for U.S. businesses already in Mexico to consider expanding operations, even when the overall business climate under López Obrador is far from ideal.
"USMCA has been a lifeline for Mexico," said Juan Carlos Baker, who was a key negotiator of the deal from the Mexican side. "If it wasn't for USMCA, Mexico's economic prospects would look very different. The recovery that we are having is only happening because of the prospects of exports to the U.S."
Close allies of López Obrador say his conversion from USMCA sceptic to supporter was largely motivated by a wish to create jobs. "The president saw USMCA as something magical," said one former senior Mexican official. "He thought that the simple fact of having it and signing it meant massive investments would come to Mexico."
That is not to say the USMCA's first year has been plain sailing: far from it. The biggest clouds on the horizon are Mexico's moves to restore state control over the energy sector and U.S. attempts to interpret tighter rules of origin on automotive components in an even stricter way.
In energy policy, López Obrador's attempts to reverse an opening towards private investment and renewables and return Mexico to a state-dominated, oil-fired energy and power sector run counter to the new trade agreement. The president has already run into court challenges to several of his key initiatives, but he could also face dispute proceedings under the USMCA.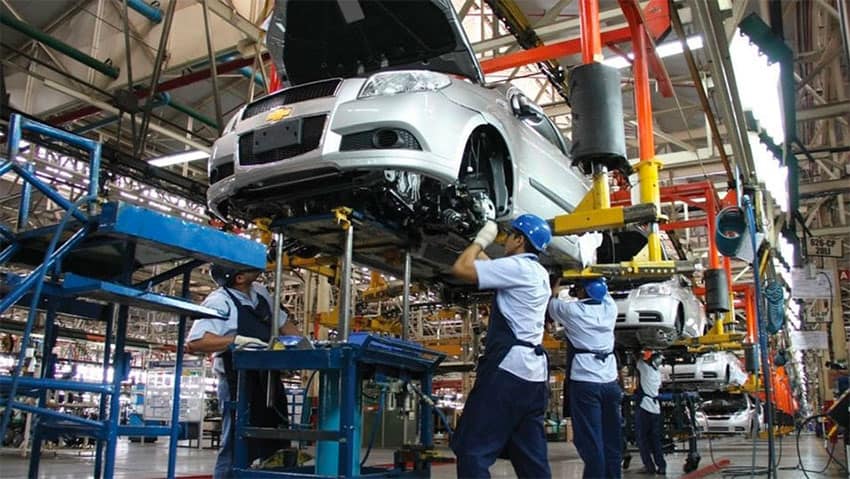 "Either the president is pretending he doesn't understand or else he really doesn't understand what Mexico has signed up to in terms of energy commitments," said Arturo Sarukhán, who served as Mexico's ambassador to Washington from 2006-13. Overall, though, he feels generally optimistic about how the USMCA has played out so far.
Whatever López Obrador's understanding of the USMCA's impact on energy, those who know him well say he will not back down: a nationalist energy policy is a cornerstone of his political thinking.
The Mexican president "is fundamentally for state intervention and for state-controlled companies, which is against USMCA", says Shannon O'Neil at the Council on Foreign Relations in New York.
When it comes to vehicle parts, disagreements matter because the automotive sector is a key area of trade under the USMCA and employs more than 1 million people in Mexico. In a move intended to promote the reshoring of vehicle manufacturing jobs, the pact raised to 75% the proportion of automotive content that must be made in North America to qualify as duty-free. How that proportion is defined is now a bone of contention.
Another challenge for Mexico, says Martha Bárcena, López Obrador's ambassador to the U.S. until February, is the pact's stipulation of minimum salary levels of US $16 per hour for workers making 40-45% of auto content. "It's good to raise salaries in Mexico but it will be very hard to meet this," she said.
Also in the automotive sector, the first labor dispute initiated by the U.S. under the USMCA has so far progressed without serious friction. Mexico agreed that workers at a General Motors plant in Silao should hold a free vote by August 20 on whether to approve a collective bargaining agreement, amid claims they had been denied their rights.
"The union allegedly abusing workers' rights is an opposition union," said O'Neil, adding that the dispute was "politically useful to [López Obrador]" for that reason.
Overall, Bárcena, like other Mexican experts, believes the USMCA is proving to be a successful framework for trade. "Differences of interpretation will exist, but USMCA is there to resolve them," she added. "The important thing is to continue talking."
One senior U.S. official agreed, saying recent history showed that "the North American free trade deal can withstand any pressure."
"Trump wanted to end it and didn't succeed because there was huge private sector pressure [to keep it]," he said. "[López Obrador] was against it, and then he turned around and supported it. That's a recognition that you can't break the level of integration achieved without huge cost."
Or put differently: if North American free trade can survive a rightwing populist U.S. president and a leftwing populist Mexican president, it can survive just about anything.
© 2021 The Financial Times Ltd. All rights reserved. Please do not copy and paste FT articles and redistribute by email or post to the web.