Former Mexico City security minister Omar García Harfuch announced Wednesday that he will seek to represent the ruling Morena party at the 2024 mayoral election in the capital.
García, who left his position as security minister earlier this month, told a press conference that he would compete in Morena's internal process to select the new "coordinator of the defense of the transformation in Mexico City."
Former Mexico City mayor Claudia Sheinbaum has already been selected as the national coordinator of the "transformation" President López Obrador says his government is carrying out in Mexico. She will represent Morena at the 2024 presidential election.
García said he believes in the "humanist" political project led by López Obrador and Sheinbaum, noting that he shares their view that "we must fight to eradicate poverty, corruption and inequality."
The ex-security minister, who was wounded in a 2020 armed attack allegedly carried out by the Jalisco New Generation Cartel, also said he wants to contribute to the ongoing construction of a peaceful and safe capital where all citizens benefit from economic development.
He said he would visit all 16 alcaldías (municipalities or boroughs) of the capital to listen to citizens in order to deepen his knowledge of their needs and wants.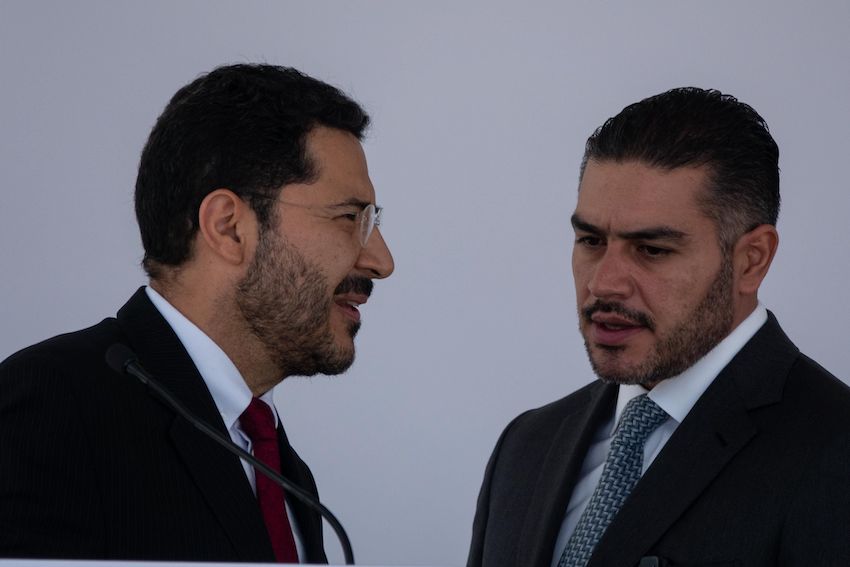 "Listening to the voices of everyone, we can define the route that will guide us in the process of change that has been promoted in recent years," García said.
"… My commitment to serve is absolute," he said before noting that he had dedicated a significant part of his life to "serving my country with honesty, devotion and professionalism."
The 41-year-old Cuernavaca native served as a high-ranking law enforcement official in the federal government led by former president Enrique Peña Nieto before becoming Mexico City security minister.
García's main rival for the Morena nomination for the mayoral election is Clara Brugada, who last week left her position as mayor of the eastern alcaldía of Iztapalapa. Polling shows a tight race between the two mayoral aspirants.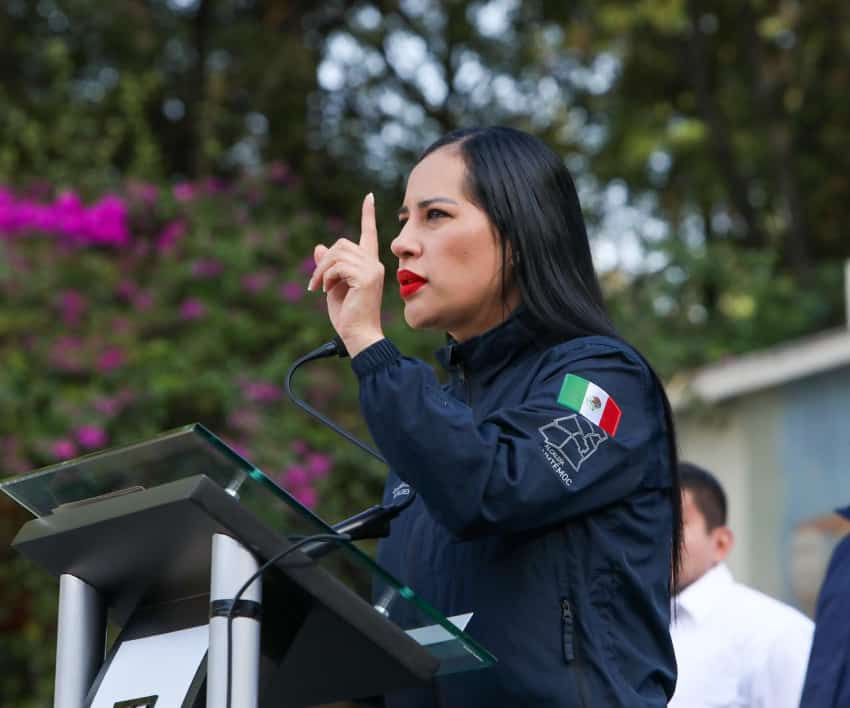 Morena's national president Mario Delgado could also seek to represent the party at the June 2, 2024 election.
Among the potential candidates for the alliance made up of Mexico's main opposition parties are Sandra Cuevas, mayor of the central Cuauhtémoc alcaldía, and Santiago Taboada, mayor of the Benito Juárez borough.
The new mayor (jefe/jefa de gobierno in Spanish) will take office in late 2024. The current mayor is Martí Batres, who replaced Sheinbaum in June.
With reports from Reforma, Milenio, El Financiero and Expansión