Leading Morena party presidential aspirant Claudia Sheinbaum has rejected claims she wasn't born in Mexico, and published her birth certificate to prove her point.
Some social media users have asserted in recent days that the former Mexico City mayor was born in Bulgaria, the country from which her maternal grandparents hailed.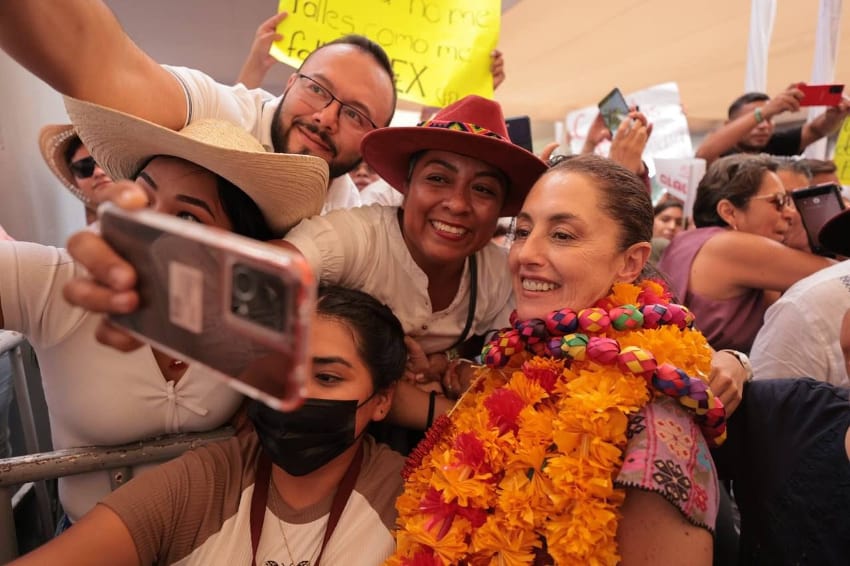 Among the requirements a Mexican citizen must meet to qualify to be president of Mexico is to have been born in Mexico and to have at least one Mexican parent.
Sheinabum took to Twitter on Wednesday to dispel the rumors that she wasn't born in Mexico.
"I'm more Mexican than mole," she wrote in a post that included an image of her birth certificate showing she was born in Mexico City in 1962.
Mole is a typical Mexican sauce – and the key ingredient in a dish of the same name – whose origins date back hundreds of years.
Bájenle a sus especulaciones, ahí les va de nuevo mi acta de nacimiento. Soy 100% mexicana, orgullosamente hija de padres mexicanos. pic.twitter.com/wJJKyj2SPy

— Dra. Claudia Sheinbaum (@Claudiashein) June 28, 2023
Sheinbaum, who stepped down as mayor earlier this month to focus on winning the ruling Morena party's nomination for the 2024 presidential election, deleted her birth certificate post for an unknown reason, but subsequently published a new, similar post on Twitter.
"Stop your speculation, here's my birth certificate again. I'm 100% Mexican, proudly a daughter of Mexican parents," she wrote.
Sheinbaum also rejected claims she wasn't born in Mexico in a video posted to social media. In the same video, she noted that her mother and her father, who is deceased, were also born in Mexico. "I'm pure Mexican," Sheinbaum declared.
The ex-mayor – Morena's most favored candidate, according to the results of a recent El Universal newspaper poll – said at a 2018 Jewish community event that paternal grandparents were from Lithuania and her maternal grandparents were from Bulgaria.
"I feel Mexican, I am Mexican, … but I'm proud of my origin," she said at the time.
Sheinbaum, a physicist and engineer who was a member of the Intergovernmental Panel on Climate Change that won the Nobel Peace Prize in 2007, is one of six aspirants to the Morena party nomination for the June 2, 2024 presidential election.
With reports from Aristegui Noticias, El Universal and Reporte Indigo