The battle over the Education Ministry (SEP)'s new textbooks continues as summer vacation ends, and 24.4 million Mexican preschool, primary and secondary students return to classes on Monday. 
The 2023-2024 school year begins amid controversy surrounding the new free textbooks distributed by the SEP, which have been criticized for their allegedly ideologically motivated content, factual and grammatical errors and reduced coverage of core subjects such as mathematics and Spanish.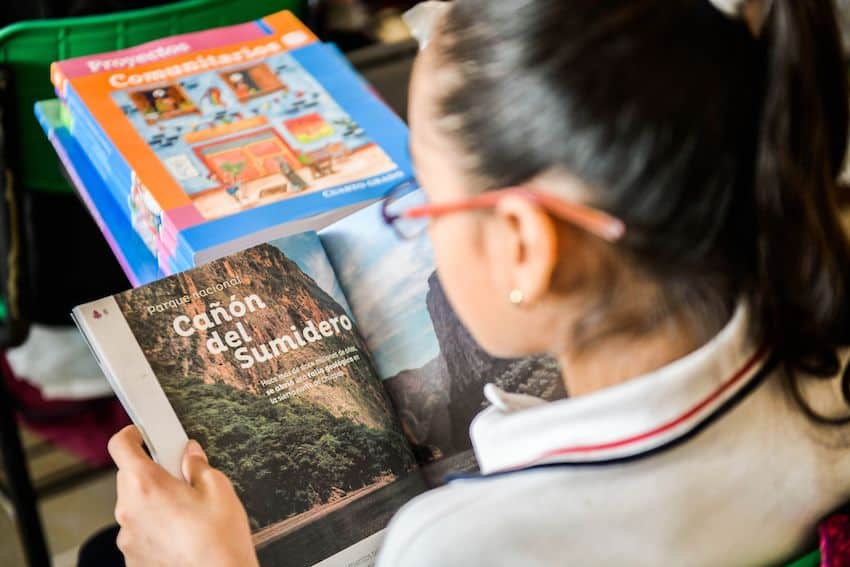 Some critics have claimed that the textbooks seek to "indoctrinate" children with ideas associated with "communism and socialism." 
The SEP did not deliver the classroom materials to Chihuahua and Coahuila due to injunctions filed by state governors Maru Campos and Miguel Riquelme, respectively. 
Six other opposition-governed states — including Aguascalientes, Guanajuato, Jalisco, Nuevo León, Querétero and Yucatán — will not distribute the textbooks until the Supreme Court (SCJN) makes a ruling about whether production of the books should be halted. The SCJN has already admitted lawsuits from Chihuahua and Coahuila against the new material. 
A federal judge granted an injunction to the conservative National Union of Parents (UNPF) after it filed a suit against the textbooks in May. Protests have been held in Aguascalientes, Baja California and Chiapas by those who oppose the new educational materials.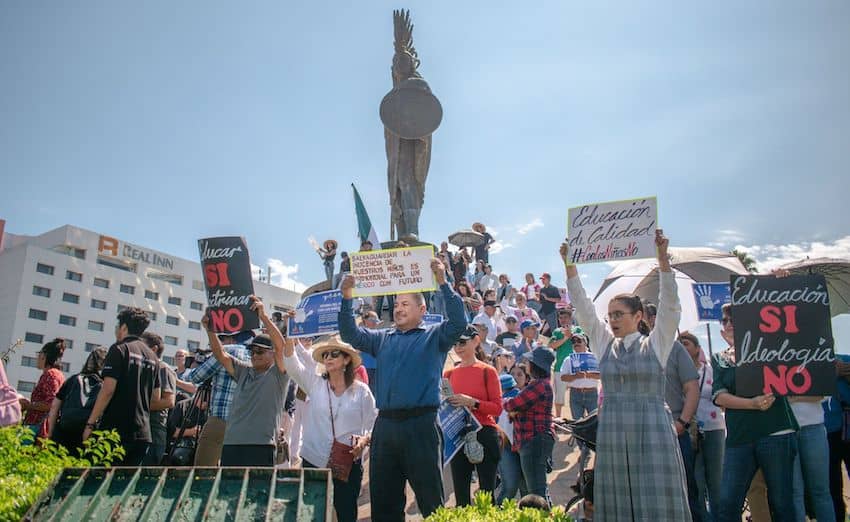 Another judge also granted the state of México an injunction, however, President López Obrador said during his Monday morning press conference that the ruling only applies to 20 students, so he will meet with state Governor Alfredo del Mazo to clarify the issue. 
"It seems that the injunction only obliges the authority not to deliver the books to 20 students, although there is an interpretation that it applies to all students in the state," the president said. 
During the press conference, different Morena governors contributed messages in support of the new educational materials. Mexico City mayor Martí Batres pointed out that about 4 million textbooks were distributed in the capital. 
"These books are a students' right and are a factor of social and cultural cohesion, of national identity, and also a great support for parents," he said.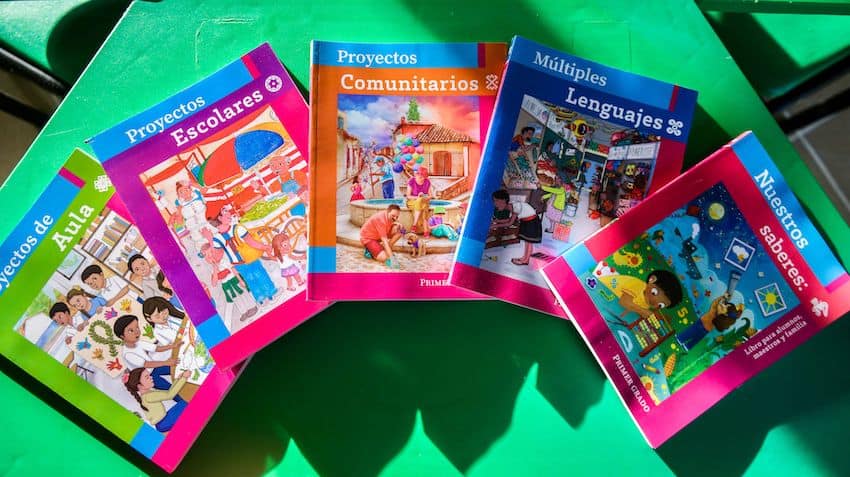 Guerrero Governor Evelyn Salgado said "the new Mexican curriculum will allow for the consolidation of progress." 
Prior to the controversy, the SEP said that it would distribute almost 100 million copies of the new textbooks to public schools across the country's 32 states. 
In the states that have filed injunctions, students will be provided with last year's textbooks. 
With reports from EFE and Aristegui Noticias