The Republican Party (GOP) held its third presidential debate in Miami, Florida, on Wednesday night.
Five aspirants to the GOP nomination for the 2024 presidential election in the United States participated: Governor Ron DeSantis of Florida, former South Carolina governor and U.S. ambassador to the United Nations Nikki Haley, Senator Tim Scott, entrepreneur Vivek Ramaswamy and former New Jersey governor Chris Christie.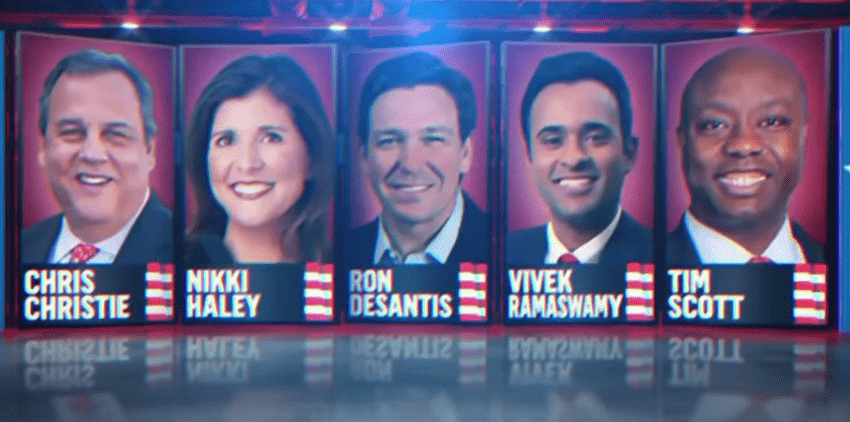 In the second hour of the debate, the presidential hopefuls were asked about their plans to address the fentanyl crisis in the United States, bringing Mexico into the conversation.
Combating the flow of the synthetic opioid across Mexico's northern border is a key challenge for the North American neighbors, which have held numerous bilateral meetings on the issue, including one in Mexico City last month.
DeSantis made the most outrageous statement on fentanyl on Wednesday night, asserting that a U.S. government he leads would shoot smugglers of the drug "stone cold dead."
Below is a selection of the remarks the five debate participants made that are directly relevant to Mexico and the Mexico-U.S. border.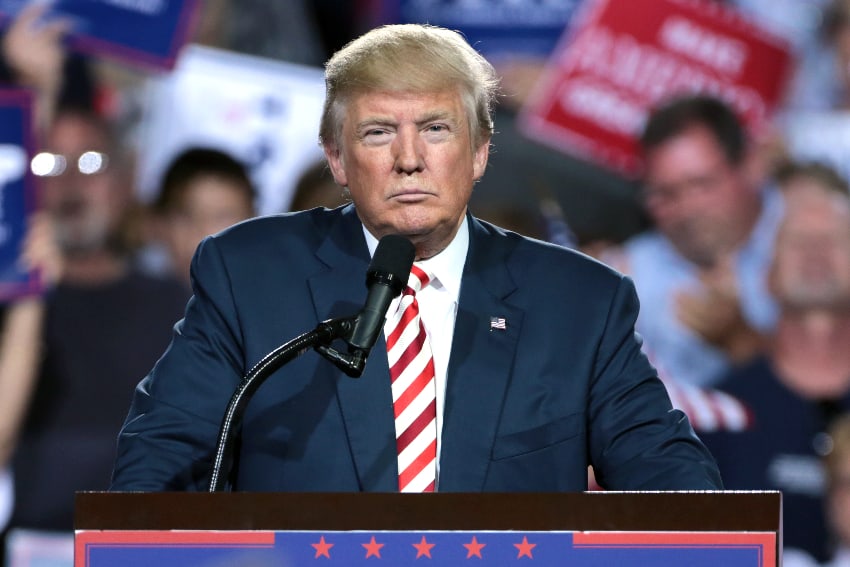 (Former U.S. president Donald Trump – who has made numerous disparaging remarks about Mexico over the years – chose not to participate in the debate, opting instead to hold a rally in Hialeah, Florida.)
Ron DeSantis
On the fentanyl crisis:
"We're declaring [the fentanyl crisis] a national emergency on day one. I'm sending U.S. military to the border, I'm going to stop the invasion cold, I am going to deport people who came illegally and I'm even going to build the border wall and have Mexico pay for it like Donald Trump promised."
On his plan to make Mexico pay for a border wall: 
"Mexico's not going to fork over money. We're going to impose fees on the remittances that foreign workers send to foreign countries. We'll raise billions of dollars, I'll build the wall."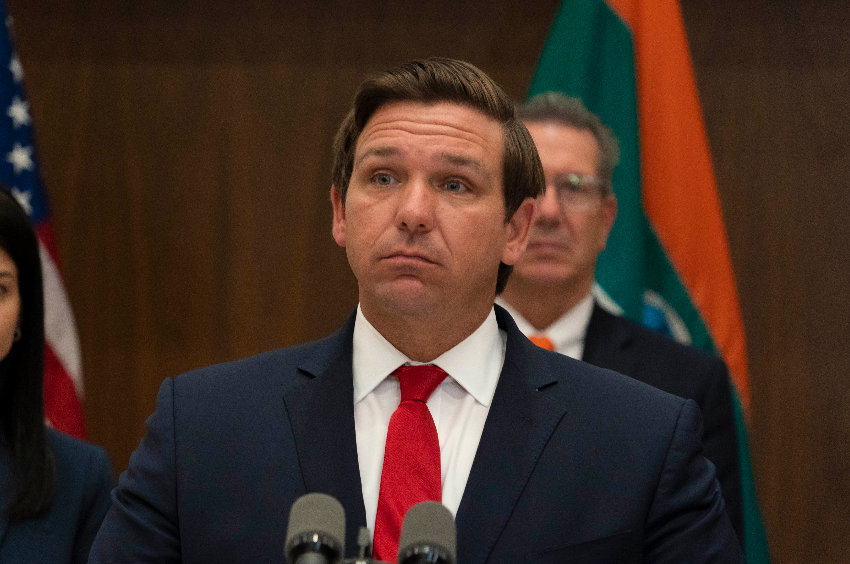 On designating Mexican cartels as terrorist organizations:
"We are going to designate the cartels to be foreign terrorist organizations or something similar to that. And we're going to authorize the use of deadly force. We're going to have maritime operations to interdict precursor chemicals going into Mexico. But I'll tell you this: if someone in the drug cartels is sneaking fentanyl across the border when I'm president, that's going to be the last thing they do – we're going to shoot them stone cold dead."
Nikki Haley
On what her former UN colleagues would think about the use of the U.S. military in Mexico without notifying the Mexican government:
"I don't care what my colleagues at the United Nations think."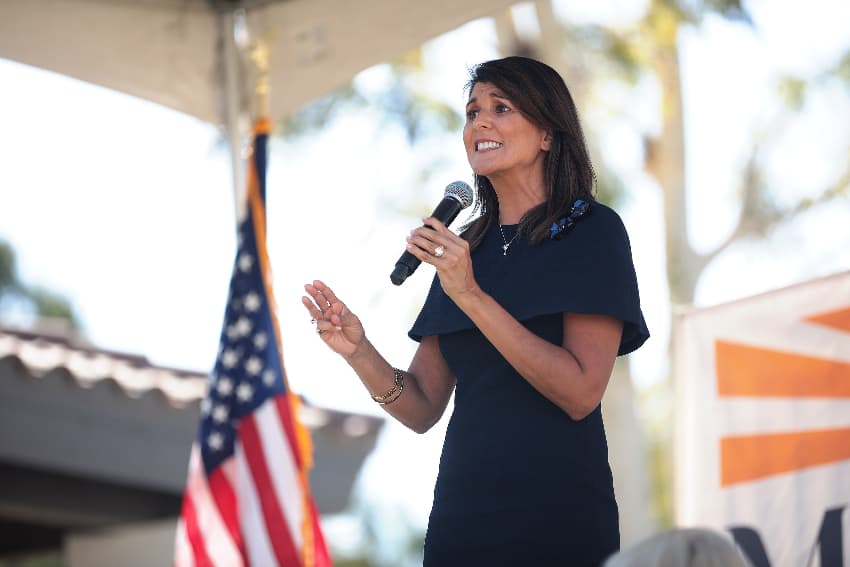 On combating the entry of fentanyl to the United States:
"You have to go to the source. We have lost more Americans [to fentanyl than] in the Vietnam, Afghanistan and Iraq wars combined. We lost 75,000 Americans last year. Go to the source. It is the reason why I will continue to say we will end all normal trade relations with China until they stop murdering Americans. You watch how quick that flow stops. The second thing is we'll send special operations in [to Mexico] to take out the cartels."
On addressing the flow of migrants to the U.S. via Mexico 
"We'll put 25,000 more Border Patrol and ICE agents on the ground and let them do their job. We will defund sanctuary cities, we will go back to the Remain in Mexico policy so that everybody stays in Mexico and they never get here in the first place and instead of 'catch and deport' we'll go to 'catch and release.' Sorry, instead of 'catch and release,' we'll go to 'catch and deport.'"
Tim Scott
On the southern border: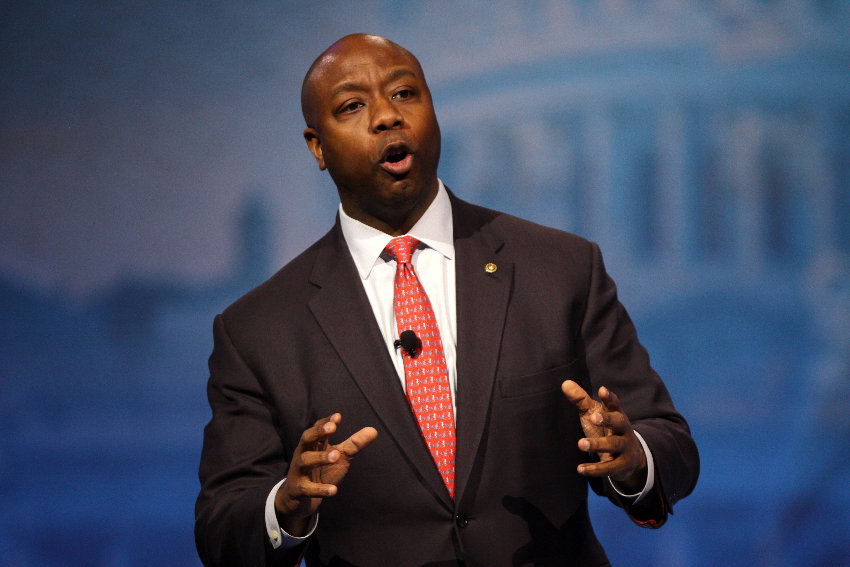 "We should close our southern border. For $10 billion we can close our southern border. For an additional $5 billion we could use the currently available military technology to surveil our southern border to stop fentanyl from crossing our border."
On his plan to combat cartels: 
"By sanctioning [Mexican cartels'] accounts and eliminating their cash, we starve them of what they need."
On stopping overdose deaths:
"If we are going to deal effectively with 100,000 overdose deaths [annually] in our country, and the 70,000 that are directly linked to fentanyl, we have to deal with out ports of entry, and deal with our southern border."
Vivek Ramaswamy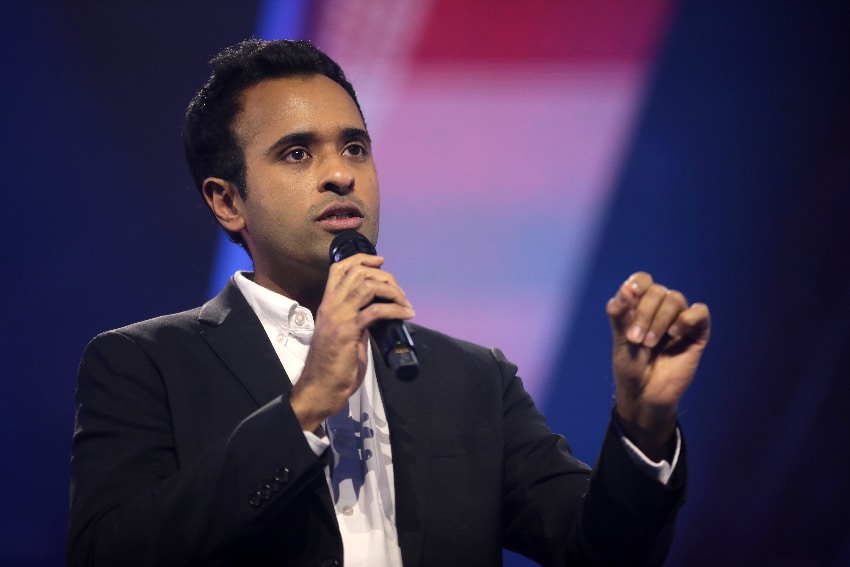 On President López Obrador:
"There's a new presidential election in Mexico in 2024, people may not be aware of that. It's going to be someone other than [López] Obrador, who has been a disaster in Mexico. I think he's even mentioned me obliquely in speeches to say somebody who would do this [apparently use the U.S. military against cartels] shouldn't get anywhere near the White House. Well, AMLO, get out of the way."
On AMLO's successor:   
"There's going to be someone else in charge. I hope to build a good relationship with that next president of Mexico. We'll use our own military to seal our own southern border. What we need to do is stop using our military to protect somebody else's border halfway around the world when we're short right here at home."
On his plan to have a wall on the border with Canada as well:
"Don't just build the wall. Build both walls. Can't just complete the wall, use the military to seal the Swiss cheese for the tunnels they're actually building beneath that wall."
Chris Christie 
On stopping the flow of fentanyl: 
"It can be done quickly in two ways on fentanyl. … We have to beef up what our law enforcement has in terms of technology. I would invest in that as president. We need to make sure that law enforcement has every tool at its disposal. … Secondly, on day one, I would sign an executive order that would send the National Guard to partner with Customs and Border Patrol both at ports of entry and at the open ports of our border."
On the current situation at the southern border:
"Customs and Border Patrol agents are overwhelmed. There are 200,000 encounters [with migrants] a month over the last 11 months. We simply do not have the man and woman power at the border to be able to deal with it."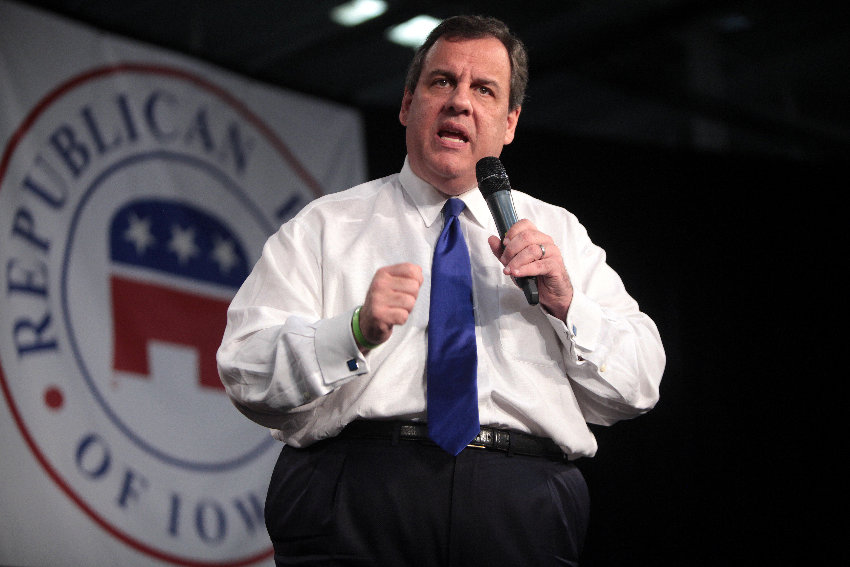 On opioid addiction:
"When I'm president of the United States, we're going to call this what it is. It is a disease, like heart disease, diabetes or any other disease like cancer, that can be treated, should be treated. We not only have to stop supply, but we have to lower demand and save lives."
Prior to Wednesday night's debate, The Washington Post published an article under the headline "What the Republican candidates get wrong about Mexico and fentanyl."
The article argued that "'Taking out' the Mexican cartels isn't so simple," that "Sending in the military would destroy a key U.S. relationship" and that "An 'open border' isn't the cause of the fentanyl crisis.
Mexico News Daily