This is a developing story
National Action Party (PAN) Senator Xóchitl Gálvez defeated Institutional Revolutionary Party (PRI) Senator Beatriz Paredes by 15 points in polling that was slated to contribute to the determination of the 2024 presidential candidate for the Broad Front for Mexico (FAM) opposition bloc.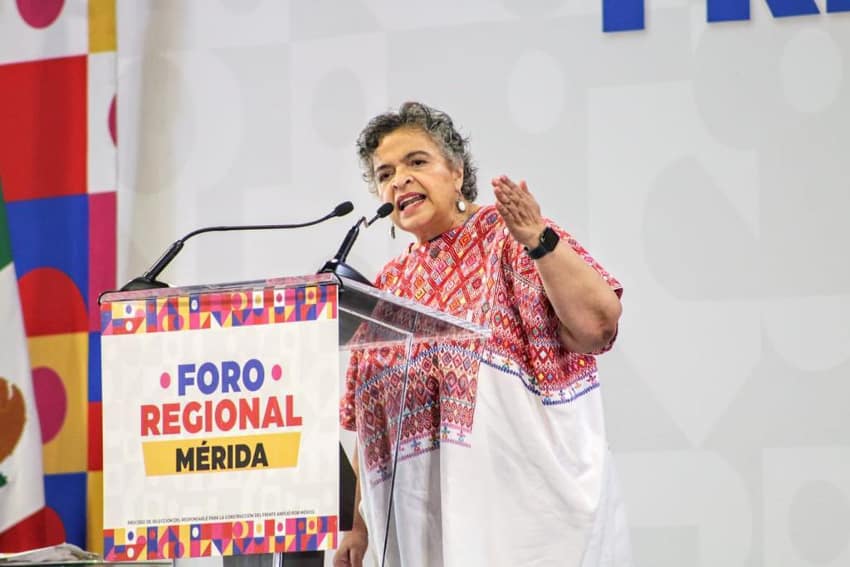 The result of a vote scheduled for this Sunday is also supposed to be taken into account, but it could be canceled if Paredes decides to withdraw.
The leadership of the PRI is set to make an announcement about Paredes' intentions at 3:30 p.m. Mexico City time.
If the PRI senator withdraws from the contest, Gálvez will become the first confirmed candidate for the presidential election to be held on June 2, 2024. The ruling Morena party will announce its candidate next Wednesday.
The organizing committee of the FAM said in a statement that Gálvez attracted average support of 57.58% in two polls, one conducted by telephone and the other in people's homes. Paredes had support of 42.42%.
The FAM is made up of the PAN, the PRI and the Democratic Revolution Party and supported by numerous civil society groups.
Gálvez, a 60-year-old indigenous Otomí woman from Hidalgo, is vying to become Mexico's first ever female president. Her most likely opponent is former Mexico City mayor Claudia Sheinbaum, who polls show is the leading Morena aspirant.
Polling is being conducted this week to determine who will represent the ruling party and its allies next June. Former foreign affairs minister Marcelo Ebrard is Sheinbaum's main rival.
Mexico News Daily