The Mexican airline Aeromar has folded due to financial problems. All scheduled flights are suspended as of Wednesday.
The airline, which commenced operations in 1987, announced the "definitive suspension" of its operations in a statement posted to its website on Wednesday.
"This decision responds to a series of financial problems the airline was experiencing as well as the difficulty of concluding agreements with viable conditions that [would have] guaranteed the long term operations of Aeromar," the statement said.
"The company's team made profound financial adjustments to improve the situation, but in an adverse environment, worsened during the COVID-19 pandemic, the measures taken were not sufficient to stabilize the company's situation."
Aeromar, which flew smaller planes than larger rivals such as Aeroméxico and Volaris, had had financial problems for years. It failed to pay a debt of more than 500 million pesos (US $26.9 million) owed to the Mexico City International Airport (AICM), which set a Feb. 15 deadline for settlement, and also owes money to the tax agency SAT.
AICM suspended its supply of fuel and provision of other services to the airline on Wednesday.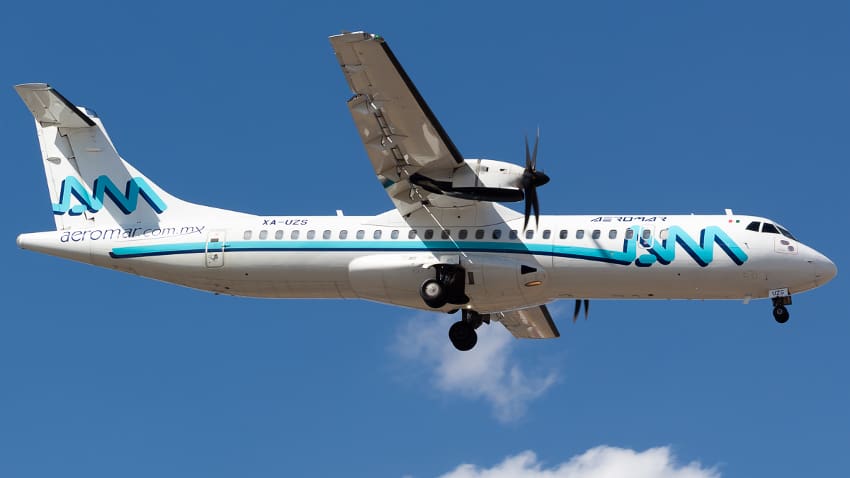 Prior to taking the decision to wind up, the airline "made every effort to preserve … the employment of almost 700 workers," the Aeromar statement said.
"… Despite the financial difficulties experienced, the base salaries of each of the collaborators were paid in full during the past year."
However, Aeromar acknowledged that employees haven't received some benefits they are owed.
Aeromar said it would cease flights to and from all the destinations it served, among which were Mexico City, Acapulco, Cancún, Guadalajara, Mazatlán, Puebla and Puerto Vallarta in Mexico, Havana in Cuba and the Texan cities of Laredo and McAllen.
"To travelers who have tickets to fly with Aeromar, information will be issued once there are alternatives," the airline said.
Aeromar's collapse comes just over two years after low-cost carrier Interjet ceased operations due to financial problems. That airline owes tax authorities, creditors and workers US $1.25 billion, according to a report by the newspaper El País.
With reports from El Financiero