President López Obrador announced on Saturday that the new Felipe Carrillo International Airport in Tulum is "44% complete."
In a video posted to his Twitter account, the president showed the ongoing work at the site of the airport, located about 27 kilometers from the popular beach destination of Tulum, Quintana Roo and 1.8 kilometers from the Sian Ka'an Biosphere Reserve.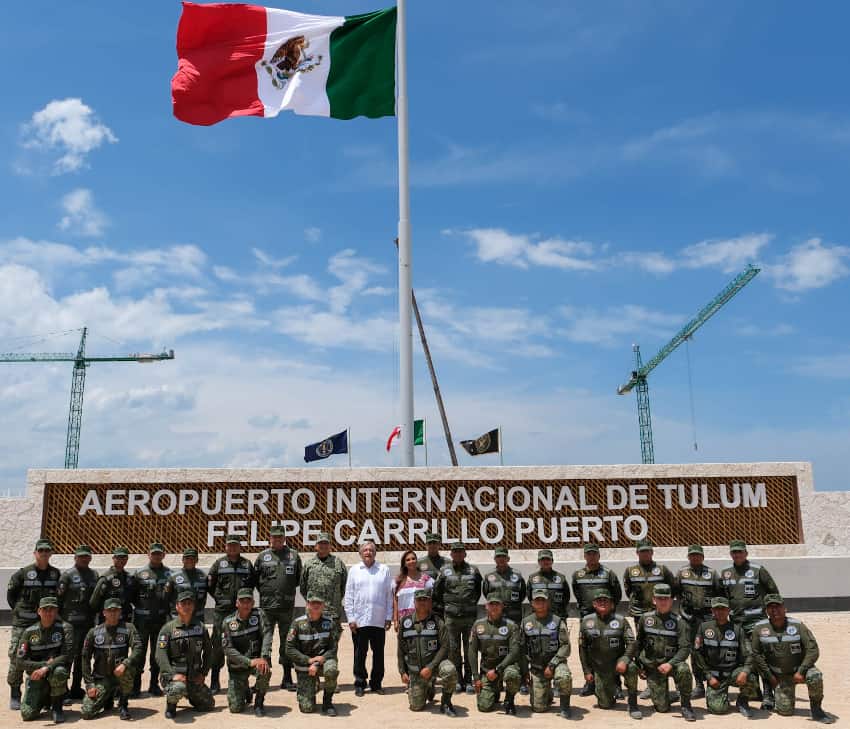 President López Obrador said that the 3,700-meter runway is nearly finished, and that there are 4,800 construction workers currently working to complete the project. The airport was just granted a conditional authorization permit following environmental impact studies on May 19, but construction had begun well before under a provisional permit. In fact, the president had said the project was already 20% complete in December.
According to a Defense Ministry (Sedena) engineer, Gustavo Vallego Suárez, who is overseeing airport construction for the ministry, there will be 13 positions for commercial aircraft, along with precision navigation and landing systems.
Once open, the new airport is projected to have the capacity to serve 5.5 million passengers and 32,000 flights per year. According to Sedena, around 75% of flights arriving in the airport will be international.
The Tulum airport will be connected to the Maya Train, another one of President López Obrador's key infrastructure projects, via an onsite station. Both the airport and the train will be run by the Defense Ministry, as part of its airline and tourism firm Olmeca-Maya-Mexica Airport, Railroad and Auxiliary Services Group – which also operates Felipe Ángeles International Airport near Mexico City.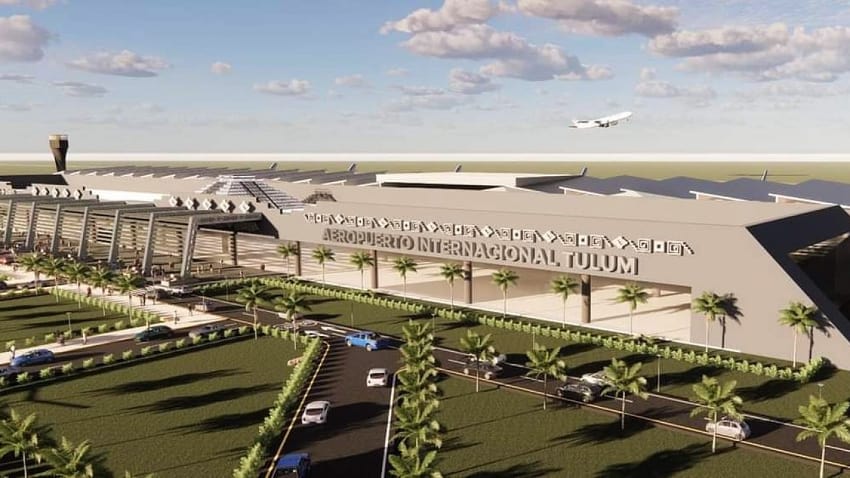 The new airport will also have a military base.
"In December of this year, we are going to inaugurate the Tulum airport, which is essential because the Cancún airport is saturated, with more than 700 daily flights," the president stated on May 4. However, the Defense Ministry has said that operations will begin in 2024.
Tulum has grown substantially in recent decades. According to the National Institute of Statistics and Geography (Inegi), the municipal area has grown from 7,000 inhabitants to over 47,000 in the last 20 years. 
With reports from El Economista, Reforma and El País