I have gone hunting for caves all over the world, from Jamaica to Saudi Arabia, but I must admit that in Mexico la exploración de oquedades (the exploration of subterranean holes) has its own special flavor.
We are off to find a cave.
"It's got to be up ahead, at the base of that hill," we decide. We walk for 3 km, each of us carrying a heavy rope in addition to backpacks filled with rappelling and ascending gear, at least three lights, lots of batteries, water and, of course, a sturdy helmet.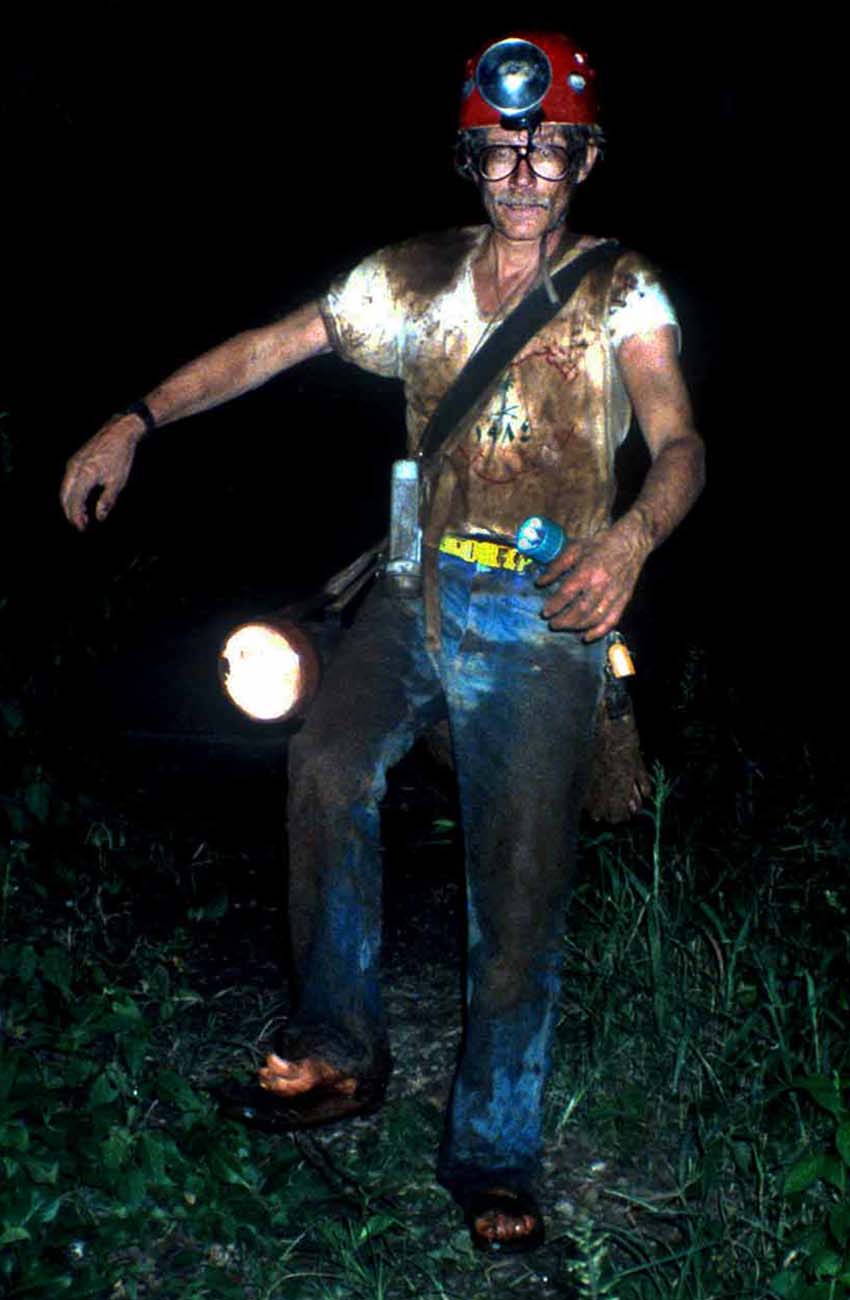 And then we come to a fence. In California, that would be the end of the excursion: "Shucks, private property! Back to the car!"
In Mexico, an alambrado de púas, or barbed wire, fence just poses a problem… Actually, three problems: will I go through it, over it or under it?
Once we've passed the fence, who should we run into but the owner of the private property we've just invaded.
In some countries, you might be greeted by the blast of a shotgun, but in nearly 40 years of ignoring fences in Mexico, the reaction I've had from landowners to the presence of cavers or hikers on their property has inevitably been, "Bienvenidos, amigos!" accompanied by a big smile and an offer to guide us right to the cave we're looking for.
In some cases, this warm welcome has been followed up by a genuine invitation (renewed over and over) to stay for a meal of the most delicious homemade tortillas and frijoles de la olla (slow-simmered beans) imaginable.
The only other place I've seen this level of hospitality is among the Bedouins of Arabia.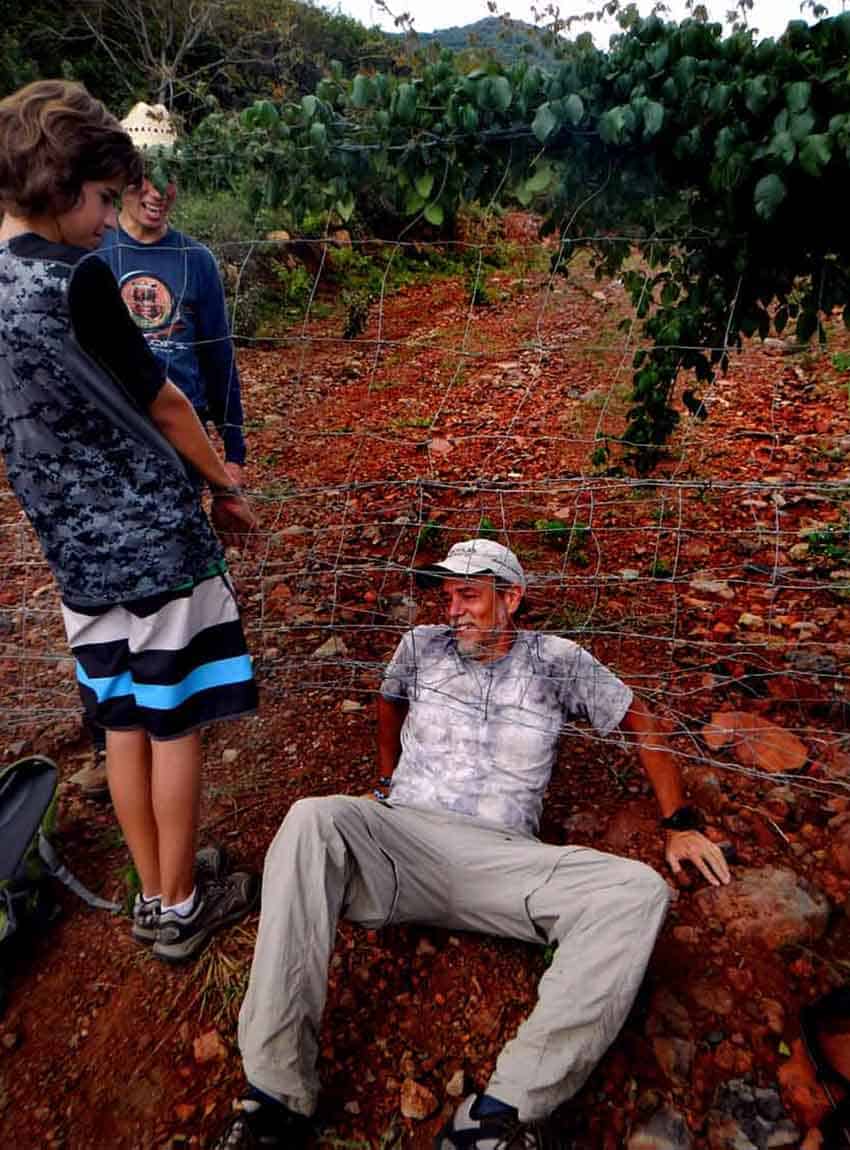 We arrive at a dark, imposing cave entrance. Inevitably, our guide whispers: "There's treasure inside this cueva (cave). Long, long ago, a guy went in there and found it and then suddenly, he heard a voice ringing through the cavern: 'TODO O NADA!!!!' it said, so the poor guy tried to carry all of it out, but tristemente (sadly)…"
Well, this story has been told about nearly every cave and mine in Mexico, and you can read B. Traven's "The Treasure of the Sierra Madre" to find out what happens in the end to those who are greedy for gold.
As for us cave explorers, the closest we come to treasure is the many holes dug by people looking for it.
Unfortunately, digging a hole in a cave floor produces dust. In Mexican caves, that dust will almost certainly contain spores of Histoplasma capsulatum, a fungus which grows on bat guano. All too frequently, the man who goes looking for treasure ends up getting histoplasmosis instead.
Discovering whether there are caves in a given area is easily accomplished in Mexico by visiting the plaza of a nearby pueblito early in the morning. All you have to do is find an old-timer warming himself on a bench and casually mention the word cueva to him.
This is how we have found most of our caves, all except the elusive Cueva del Bandido (Bandit's Cave) of Manuel Lozada.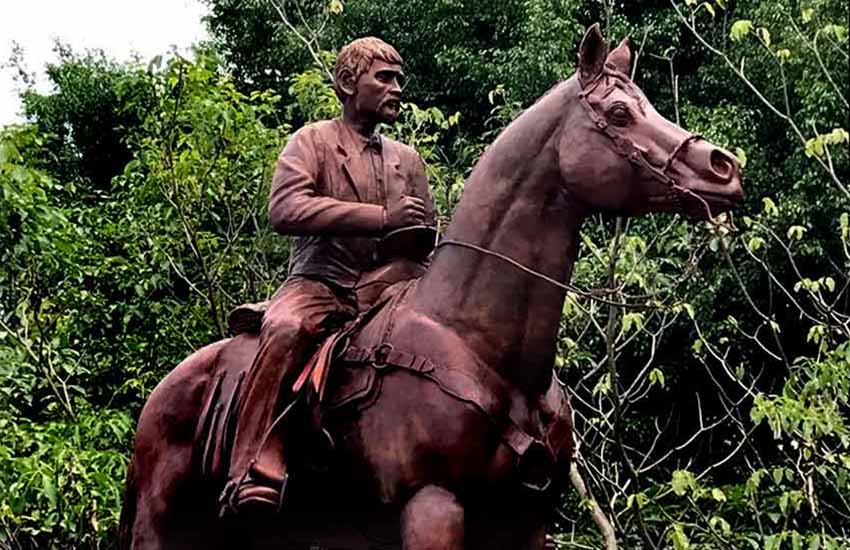 I found a reference to this particular cave in a motorist's guide to Mexico. It claimed that Lozada, hailed as a reformer by many but executed as a bandit in 1873, used to hide his entire army — and all their horses as well — inside a fabulous cave with seven entrances, endless tunnels and a perpetually filled pool of cool drinking water.
This better-than-Disney cave was supposed to be located near the town of San Juan in the state of Nayarit. However, after driving there and interviewing everyone we could find, we came up empty.
There is, however, another San Juan in Nayarit — named San Juan de Abajo — and it's conveniently located not far from Puerto Vallarta. This one, we figured, would surely lead us to the fabulous, legendary cave.
So, one day in mid-December, my wife Susy, two friends and I drove into dusty, sleepy San Juan de Abajo and walked into a restaurant next to the deserted town square. A woman, busy washing dishes, looked up at us.
"Good afternoon, señora, would you happen to know of a cave anywhere near San Juan?" I asked.
Glancing back towards an open doorway, the woman shouted out of the side of her mouth, still busily scrubbing away, "Oye, Horacio, someone here's looking for la cueva."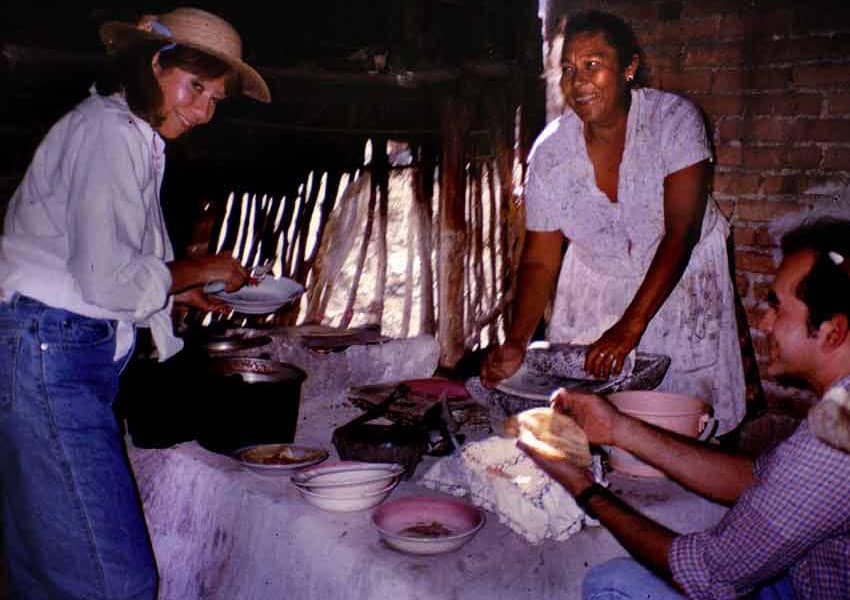 At the words "the cave," our eyes opened wide. At last we had found it! And obviously we weren't the first ones to come asking about it.
Jauntily we sauntered into the next room where Horacio and several buddies were deeply engaged in a hard game of dominoes. "Excuse us, please, but we'd appreciate directions to the cave," I said.
"¿La cueva? Sí, caballeros," he said with a curious glance at Susy. "You'll find it, oh, seven blocks down, one block past the church."
Incredible! The entrance to Lozada's fabled cave was actually inside the town limits!
It was so incredible, in fact, that our friend Jesús ventured to ask… "Hmmm, by the way, how deep is it?"
"Deep?" Bueno, it's no deeper than right here. Just the same!"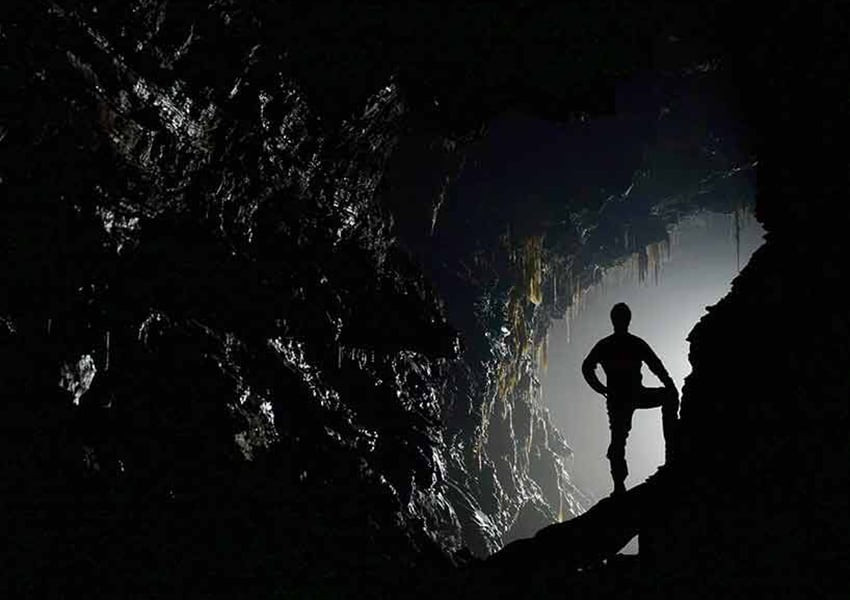 "You mean we don't need ropes to get inside?"
"No, señor, you can just walk in," Horacio replied, giving us another funny look.
"That's great, a horizontal entrance!" I said. "So what's inside? Is there a lot of mud? Does it have bats?"
"Look, señor," replied Horacio, slightly exasperated, "I never heard about any mud or bats in La Cueva… just the girls; that's all they got!"
Horacio turned back to his dominoes, Susy turned crimson and we bowed out quickly.
Ever since then, we've wondered what tales the people of San Juan de Abajo now tell about the kinky preferences of that gringo who traveled such a great distance just to visit a certain local establishment known as La Cueva.
The writer has lived near Guadalajara, Jalisco, since 1985. His most recent book is Outdoors in Western Mexico, Volume Three. More of his writing can be found on his blog.