Mexican cuisine is colorful, flavorful, and deeply cultural. Far more than simply sustenance, it's a peek into the lives of Mexicans. The backstory of Mexican food is rife with opportunities to learn about local family relations, daily customs, and the country's highly complex history. In fact, UNESCO added Mexican cuisine to its Intangible Cultural Heritage list in 2010 due to the "comprehensive cultural model comprising farming, ritual practices, age-old skills, culinary techniques and ancestral community customs and manners." 
Authentic dishes like mole, tacos, and tamales artfully weave a longstanding indigenous community's farming and preparation techniques with the flavors and eating styles of its foreign, often unwanted, visitors. With the introduction of a flourishing international trading system, culinary staples like chilis, corn, and beans adapted to an array of new Eastern products, like European cutlery or unfamiliar spices. However, despite the abundance of outside ingredients available today, most Mexican chefs, from Carlos Gaytán to your "abuela", rely on the same age-old techniques and regional ingredients as Mexicans once did.
Mexican food is known worldwide for its distinct flavors and ample use of herbs and spices. Yet, these spices have a much deeper relationship with the body than your tastebuds. Many of the most popular spices and herbs are also good for your health. During my interview with Daniela Narchi Harp, a Mexico City-based licensed nutritionist and food scientist, I learned that not only are they full of vitamins, but they also boast antioxidant, anti-inflammatory, and antibacterial properties. Regular ingestion has been attributed to reductions in hypertension, tumor development, and unhealthy gut bacteria. "In short, these substances decrease the development of inflammatory and metabolic disorders in individuals, therefore preventing disease," states Harp.
So, if you're looking to boost your health naturally, why not start by incorporating the following Mexican spices and herbs into your meals? 
El Achiote
What is it:

A seed derived from the achiote tree known for its bright orange-red hue.

Achiote. (Gobierno de México)

What are its benefits:

High vitamin A, vitamin E, and carotenoid levels. 

Used in traditional medicine for:

Skin conditions, digestive issues, and respiratory diseases.

Used in Western medicine for: Currently being studied as a

potential source

for new drugs. 

Popular Mexican foods that use achiote include: Cochinita pibil, tacos al pastor and Tikin Xic.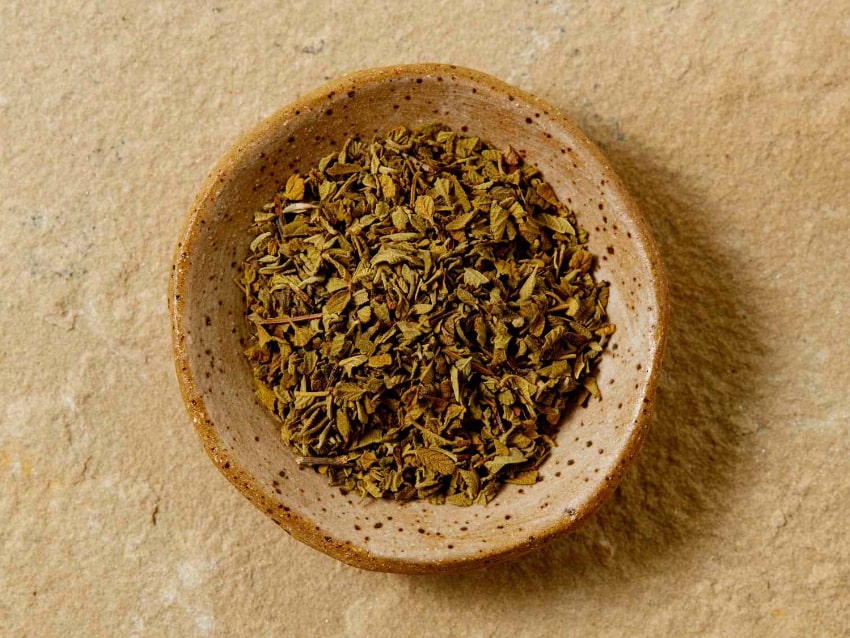 Mexican Oregano
What is it:

Harvested leaves from a small shrub or tree with white or yellow flowers that grow in the Americas. 

What are its benefits:

According to Harp, oregano is similar to cinnamon due to antimicrobial properties that act as a natural antibiotic. It has also been said to lower lipids, lowering cholesterol levels (LDL) and preventing cardiovascular diseases. 

Used in traditional medicine for: Digestive issues, asthma or general respiratory disorders, rheumatism, and microbial infections.

Used in Western medicine for: Oregano oil is a highly concentrated form of the herb and has been studied for its

antimicrobial

benefits.

Popular Mexican foods that use oregano include: Pozole, frijoles, mole and carnitas.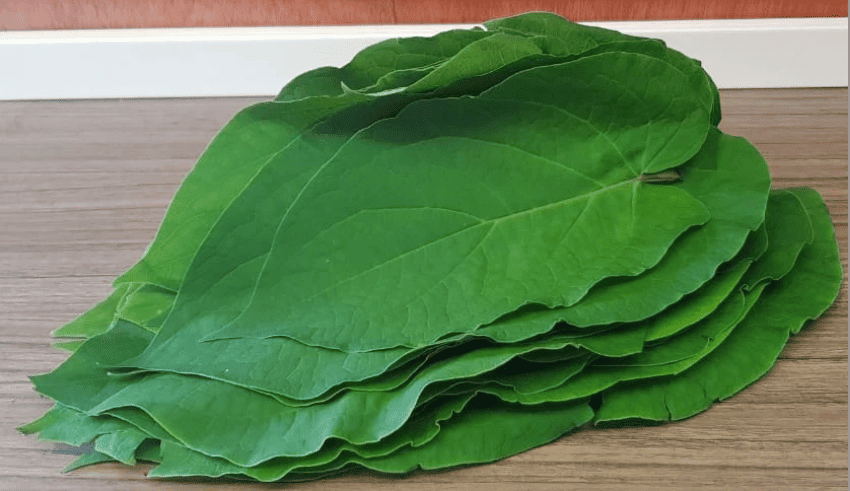 Hoja Santa
What is it:

Flat, aromatic, heart-shaped leaves grown in Central American regions. 

What are its benefits: It is believed to have antimicrobial, anti-inflammatory, and analgesic properties, as well as sedative benefits.

Used in traditional medicine for: Aztecs used it as a digestive aid, a stimulant, a pain reliever, and topical treatment for skin conditions. It's also still used for fever reduction and as a sleep aid.

Used in Western medicine for: There is very little study of Hoja Santa's health properties within western medicine.

Popular Mexican foods that use Hoja Santa include: Tamales, mole, and many fish dishes from Veracruz.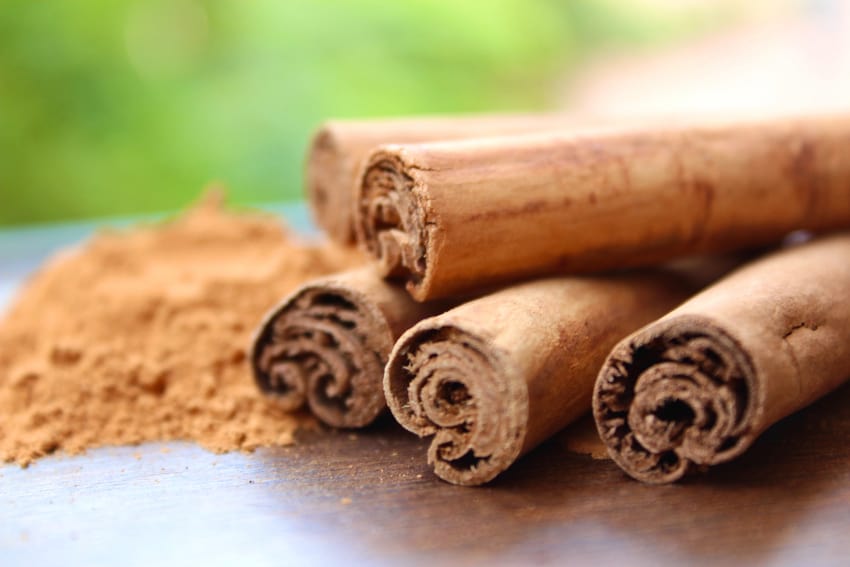 Cinnamon
What is it:

The inner bark of a specific tree, most commonly found in Sri Lanka.

What are its benefits:

Antioxidants and antiinflammatory properties, as well as an ability to regulate blood sugar.

Used in traditional medicine for: A natural antibiotic or antidiabetic.

Used in western medicine for: Recent

trials

have explored the beneficial effects in cases of Parkinson's and diabetes, as well as its impact on blood and the brain. 

Popular Mexican foods that use cinnamon include:

horchata, mole, and churros.
*Attention! A copious distribution of cinnamon does not outweigh the ample use of refined sugar in churros and horchata. Consider adding the spice to fruit, soups, or a hot beverage to reap its health benefits.
Epazote
What is it:

A leafy green or purple herb grown in Mexico or Central America with a pungent odor, often mistaken for marijuana. 

What are its benefits

:

Significant levels of vitamin A and vitamin C.

Used in traditional medicine for: Treating menstrual cramps, improving intestinal function, removing intestinal worms, calming the nervous system, and increasing milk production while breastfeeding. 

Used in Western medicine for:

There are few references to studies of its benefits for toothaches and intestinal gas.

Popular Mexican foods that use epazote include: Salsa verde, pozole verde, quesadillas
Cilantro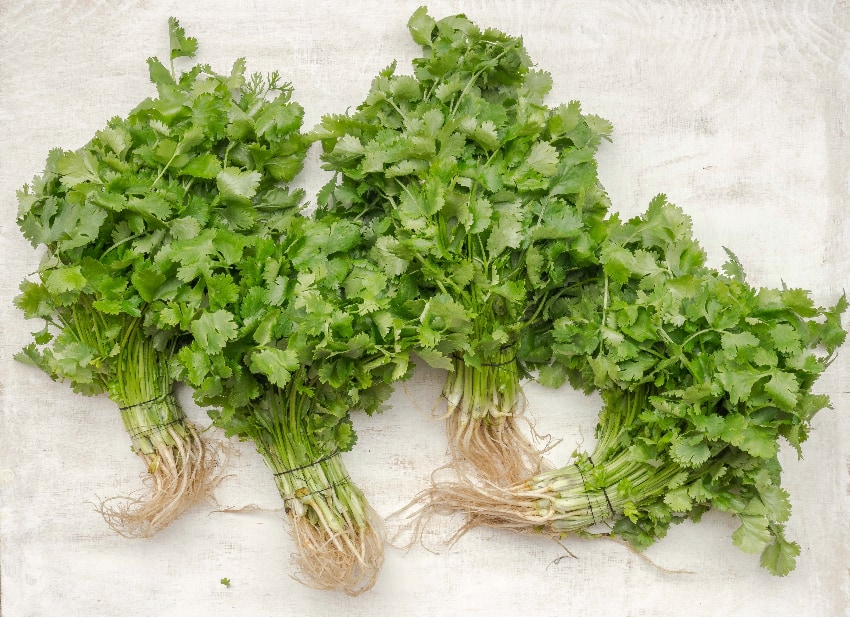 What is it

:

The leaf of the Coriandrum sativum plant, related to parsley, carrots, and celery. Its seeds are known as coriander seeds. 

What are its benefits:

Packed with vitamin C, vitamin K, manganese, and iron, as well as dietary fiber.

Used in traditional medicine for: Stimulating digestion, reducing inflammation, and regulating blood sugar levels. 

Used in Western medicine for: Nothing, yet. Recent

studies

relate the ingestion of coriander seeds to a decrease in blood sugar levels.

Popular Mexican foods that use cilantro include

:

Nearly every Mexican dish incorporates cilantro, notably salsas, rice, guacamole, tacos, ceviche, and many more.
All of the herbs and spices listed above can likely be found in your local market. For optimal health, you want to be absolutely sure that what you're getting is organic or pesticide-free. Many towns and pueblos have organic-specific markets. If unsure, look into local CSA programs that work with "agroecological" farms. Joy Hernandez, who runs Arca Tierra's online pantry of Mexican products and Canasta (CSA) program, works in tandem with local chinampas in Xochimilco, as well as suppliers from Veracruz to Puebla, to provide clients with pesticide-free food. You'll find several items above, including seasonal cilantro and cinnamon from Puebla.
Bethany Platanella is a travel planner and lifestyle writer based in Mexico City. She lives for the dopamine hit that comes directly after booking a plane ticket, exploring local markets, practicing yoga and munching on fresh tortillas. Sign up to receive her Sunday Love Letters to your inbox, peruse her blog, or follow her on Instagram.