Mental health stigmas persist in Mexico, just as they do in many parts of the world, leaving countless individuals and families without the care they need. From societal to economic pressures to genetic causes and the pressure to conform to the ideal of the perfect family, mental health issues can strike anyone at any time. Stigma arises from a lack of understanding of mental illness due to misinformation or ignorance. However, if there's one silver lining of COVID-19 pandemic, it's the opportunity and newfound willingness to talk openly about mental health issues.
The Ker Clinic is at the forefront of breaking this stigma by adopting a novel, holistic state-of-the-art and technology-driven approach to treating mental health. In fact, Mexico is pioneering treatment of mental health by increasing access to mental health care treatments for people all over the globe, thanks to innovation, affordability, and a culture that treats patients like family.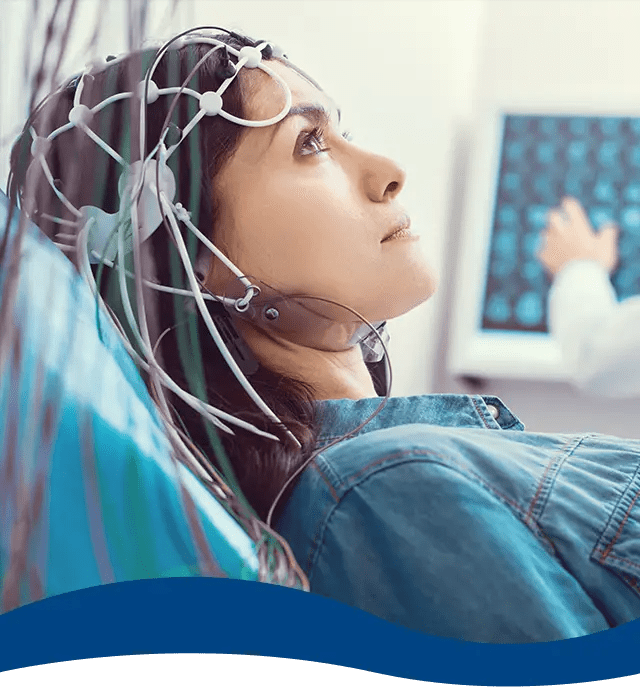 Meet Magala Martin, founder of the Ker Clinic, and her husband and CEO Pedro Martin. Their journey to revolutionize mental health care in Mexico began with a personal experience of navigating their son's autism diagnosis. It was a long and difficult road; the couple  even had to mortgage their house three times. But after witnessing the incredible results of alternative treatments on their son's health in the U.S., they were determined to bring this life-changing technology back to their home country, making it accessible to all at a fraction of the cost.
"By promoting mental wellness and reducing stigma, our mission is to provide innovative and effective treatments for all our patients' mental health and overall well-being. We're not simply adding a band-aid to each individual symptom expecting a quick fix!" Pedro said.
Here, in the first of many insightful pieces, they share their unique perspective on breaking the stigma around mental health, the importance of non-invasive, safe alternative treatments in Mexico, and how the Ker Clinic is leading the charge in this movement.
Ker Clinic's mission is centered around providing personalized and alternative mental health treatments that address the root causes of issues, rather than relying solely on medication. Their multidisciplinary approach includes FDA-approved alternative therapies and treatments such as EMBP, Transcranial Magnetic Stimulation (TMS or Neuro-ker), and Ketamine Infusion Treatment (Keta-ker), similar to what is offered in the U.S. But what sets them apart is their comprehensive assessment of each individual's metabolic, physiological and psychological profile, which enables them to provide end-to-end personalized treatment. The clinic's patient pool includes those suffering from Autism Spectrum Disorder (ASD), depression, anxiety, attention-deficit/hyperactivity disorder (ADHD), post-traumatic stress disorder (PTSD), insomnia and chronic pain disorders like fibromyalgia.
According to Magala and Pedro, the first crucial step to eliminate the stigma around mental health issues is by ripping away labels and going to the root of the problem. "Labeling someone with a psychiatric diagnosis is like giving them a life sentence without a trial. It's unfair to reduce a person's identity and experiences to a single label, and it can have long-lasting negative effects on their mental health and quality of life," Magala said.
She stresses the importance of not stigmatizing anybody by labeling them with any mental health condition. "Everyone that walks through our doors is treated equally, whether they're a Special Olympics athlete looking to improve their focus or a 21-year-old university student with autism planning their next adventure. Each individual who walks through our doors is valued and appreciated for who they are."
Magala shares an inspiring story of how a young patient narrowly avoided a misdiagnosis that could have had serious consequences. "Once during a consultation, a desperate little girl's mother came to the clinic almost convinced that her 8-year-old daughter was suffering from schizophrenia. After conducting a thorough review, we found that the little girl was simply not sleeping enough. Her lack of sleep caused her to develop tantrums, become easily agitated, and reject any sort of coping mechanism. The doctors decided to begin treatment, and after 10 sessions, the little girl showed significant improvements. After 20 sessions, the little girl was even able to celebrate her birthday happily."
So, why choose alternative mental health treatments in Mexico? Three simple reasons: cost, care and quality. The warmth and hospitality of Mexican doctors and nurses are unparalleled, creating a welcoming environment for all patients and treating them like extended family. With treatments that are a third to half the cost of other countries, Mexico offers accessible care without compromising on quality. And speaking of quality, the Ker Clinic ensures that patients receive the highest standard of care, backed by U.S.-based quality metrics. Come for the community, stay for the affordable, top-tier care — Mexico's Ker Clinic is the ideal destination for those seeking alternative mental health treatments.
Next week, we'll dive deeper into Pedro and Magala's inspiring journey, from their experience as desperate parents to the founding of Ker Clinic and becoming pioneers in their field. Join us as we explore how they're helping people improve their well-being not only in Mexico but also around the globe.