President Andrés Manuel López Obrador met with Mexican business leaders on Wednesday, including Business Coordinating Council (CCE) president Francisco Cervantes and Grupo Carso owner Carlos Slim, to discuss the reactivation plan for Acapulco after Hurricane Otis devastated the area last month.
According to the initial phase of the reconstruction plan, at least four hotels will partially reopen by Dec. 15, Cervantes told reporters after the meeting. 
He added that these weekly meetings with the Mexican government will continue with the goal of reopening tourism in Acapulco by December, and to host the Mexico 2024 Tourist Tianguis – a national tourism convention – in April 2024.
"The most pressing issue is how to reactivate the economy," Cervantes said, adding that "the Tourist Tianguis is happening one way or the other."  
According to Cervantes, the private sector is doing an "excellent job" in working towards the recovery of Acapulco and mentioned that the Construction Chamber is now focusing on cleaning the area. Milenio newspaper reported on Thursday that Viva Aerobus plans to resume flights to Acapulco in December. 
Cervantes also said the Council had created a task force to focus on healthcare provision in Acapulco, which will return to operation on Wednesday and will bring medical supplies including IVs, antibiotics, and paracetamol to the city. The goal is to prevent the spread of diseases like dengue fever.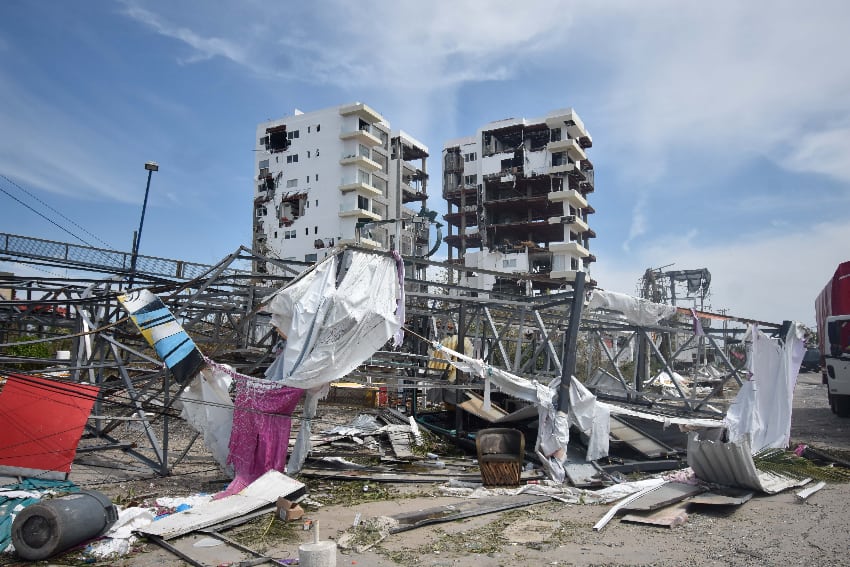 Regarding reports of insecurity in Acapulco, Cervantes told reporters he expressed the CCE's concern about it to the president, and was assured that 10,000 National Guard members have been deployed to the coastal city.
According to López Obrador, the ultimate goal is to have at least 35 to 40 hotels operating by March or April of next year. For that reason, the president has requested all hoteliers in Acapulco assist with the reactivation of the resort city. 
"We are asking businessmen who have hotels in Acapulco to help us, and there has been a very good response," he said Wednesday morning before the meeting. 
With reports from Expansión, Milenio, and Sin Embargo