Hardly a day goes by without news of another foreign company deciding to build a factory in Nuevo León, and now, the Chinese construction company LGMG can be added to the list.
Samuel García, governor of the northeastern Mexican state, announced this week that the Lingong Machinery Group (LGMG) will bring billions of dollars in investment to Nuevo León and create 7,000 new jobs.
In a joint statement, the Nuevo León government and LGMG revealed plans to invest US $5 billion in the development of a 10-hectare industrial park with three clusters of activity: processing and manufacturing; warehousing and logistics; and business support services..
The dollar figure is in the same stratosphere, though not quite as lofty, as the US $15 billion that García says Tesla will invest in a new gigafactory in Monterrey, the state capital with a population of 5.8 million.
García boasted about the LGMG news on Monday, saying via his social networks that his party,  Movimiento Ciudadano (Citizens' Movement), is proactive in generating new investment while officials from other parties remain "on the grid."
He highlighted how he travels to other countries to court their business leaders, "So they come to Nuevo León, the epicenter of nearshoring and the best place to invest and do business," he posted.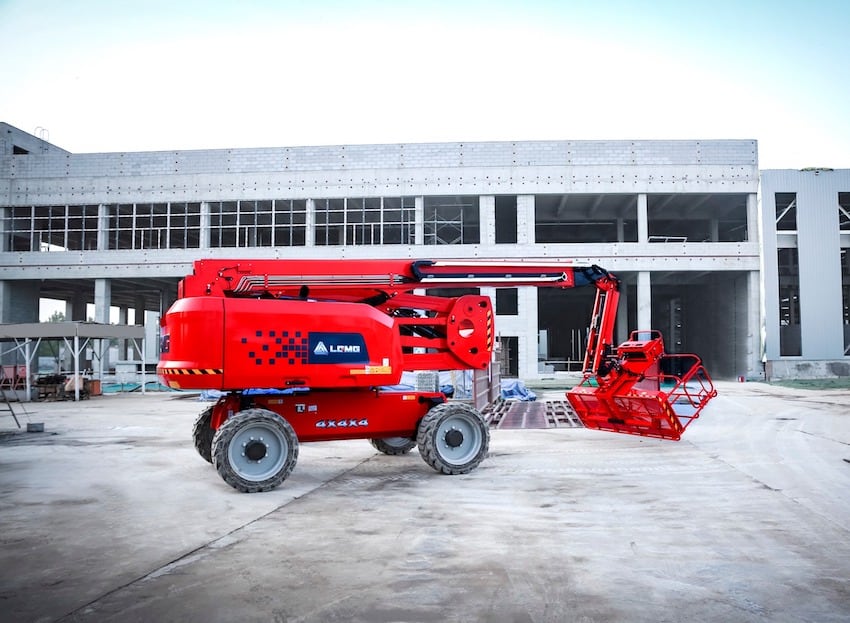 In citing "this historic investment," García swiped back at Institutional Revolutionary Party (PRI) and National Action Party (PAN) leaders who he claims have been trying to muck up his efforts. "If we put together all their governments of the last 40 years, they don't even come close to us," the 35-year-old governor said.
Founded in 1972, LGMG says on its website it is "one of the top 100 enterprises in [the] machinery industry, and one of the top four groups in [the] construction machinery industry in China." In 2020, it reportedly entered the global top 10 of the largest construction equipment manufacturers in the world. 
The company manufactures construction machinery, mining machinery, elevated platforms and other machinery. Its specialties are scissor lifts, vertical lifts and boom lifts.
The company expanded to Rotterdam, Netherlands in 2018 and to the United States in 2019. Its North American headquarters was relocated from Chambersburg, Pennsylvania to just outside Dallas, Texas earlier this year.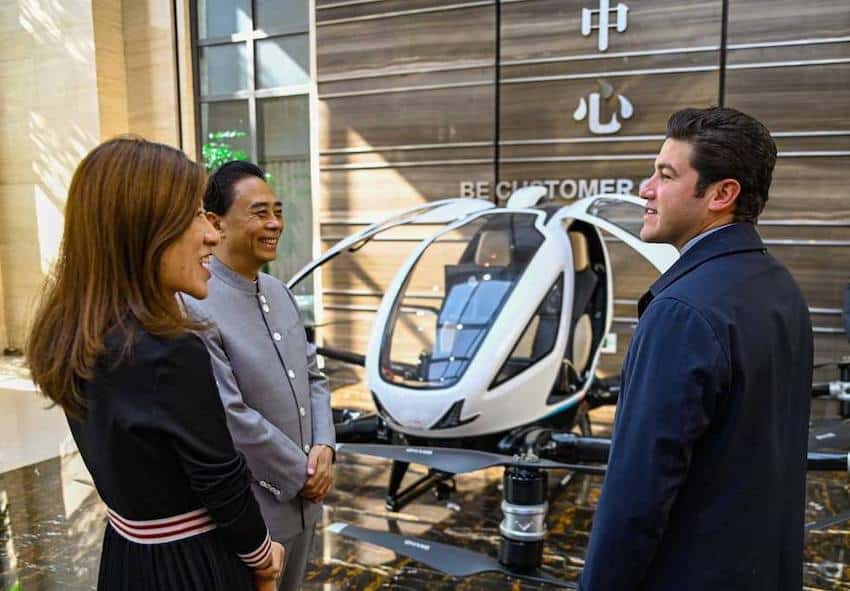 Land for the industrial park in Nuevo León will be acquired this month, García said, with the first phase to be completed in July 2024. 
LGMG highlighted the location as a gateway to the North American and Latin American markets.
On Monday, García announced a deal with Japanese motorcycle maker Kawasaki and said Chinese solar panels manufacturer Trina Solar is "interested" in investing in Nuevo León, as well.
García has cited other interested firms such as Changan Automobile, which makes compact and electric vehicles; tech giant Huawei; and Toupu, which specializes in driving control systems. He also said he had meetings with Intertech, Opple, CF Moto, MG, JL Mag and Apple during his Asian tour.
With reports from El Economista and El Financiero