The new industrial corridor planned for the Isthmus of Tehuantepec has already secured 52 letters of intent to invest from Mexican and foreign companies, representing US $4.5 billion.
The Interoceanic Corridor of the Isthmus of Tehuantepec (CIIT) is a proposed chain of 10 new industrial parks between the states of Oaxaca and Veracruz, designed to attract investment in Mexico's poorer and less-developed southern region.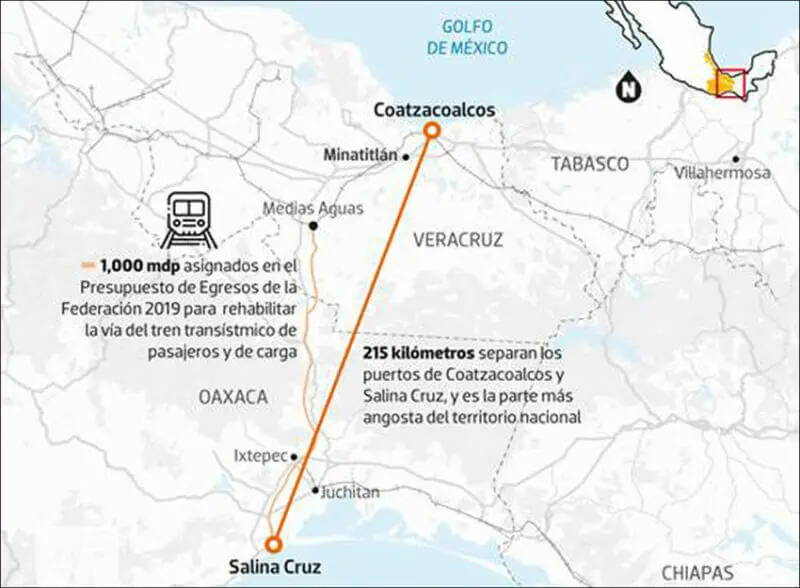 The Isthmus of Tehuantepec connects the Gulf of Mexico and the Pacific Ocean. President Lopez Obrador has said it could eventually rival the Panama Canal.
Carlos Sedano Rodríguez, head of the CIIT's Investment Promotion and Commercial Development Unit, said that the projects secured so far ranged in value from US $10 million to US $500 million each. Ten are from developers, and the other 42 are from companies that want to establish manufacturing plants in the industrial parks.
On Tuesday, the Economy Ministry announced a new round of public bidding for two-year concessions in five of the so-called "development poles" along the corridor, with registration of interested parties open from June 26 to 30.
The Finance Ministry previously announced a range of tax incentives to attract companies to the corridor, including a complete exemption from income tax during the first three years of operation and a 50% to 90% reduction during the subsequent three years. Business operations within the corridor will also be exempt from value-added tax (VAT).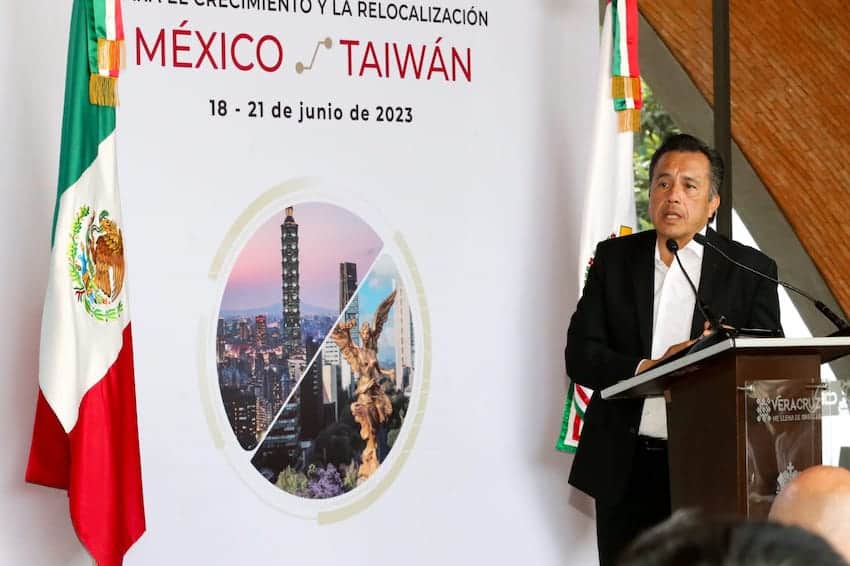 The CIIT specifically aims to attract companies dedicated to electronics, semiconductors, car parts, pharmaceuticals, medical devices, electric power generation and distribution, information technology, metals and petrochemicals. However, Sedano stressed that other projects would also be considered.
Interested companies include semiconductor manufacturers from Taiwan. A delegation of 20 Taiwanese companies came to Mexico on Sunday to explore investment opportunities. They agreed to create a working group between Mexico and Taiwan to identify segments of the supply chain that could be moved to Mexico, taking advantage of the nearshoring phenomenon that has seen production processes move closer to U.S. markets.
Although northern Mexico has been the primary beneficiary of nearshoring, thanks to its location and established industries, an advantage of investing in the CIIT is the region's plentiful water supply. Northern Mexico suffers recurrent, severe droughts.
"We [in the CIIT] have excess water, especially on the side of Veracruz, and Oaxaca is not bad [either]," Sedano said. "We can count on [having] water."
The government has also sought to boost the attractiveness of the CIIT with plans to modernize the railroad and highways between Salina Cruz, Oaxaca, and Coatzacoalcos, Veracruz, and to expand the ports in both cities.
The Navy has contributed to the corridor project and will control it once it is finished. President López Obrador has pledged that, although the trade corridor seeks to attract foreign investment, it is a "matter of sovereignty" that it should be administered by federal bodies.
With reports from Forbes and El Financiero