Mexico is consolidating its place as the United States' top trading partner, with trade between the two countries reaching US $263 billion in the first four months of this year.
This accounted for 15.4% of goods exported and imported by the U.S. during the four-month period, outstripping Canada, with 15.2%, and China, with 12%, according to an analysis by the Federal Reserve Bank of Dallas.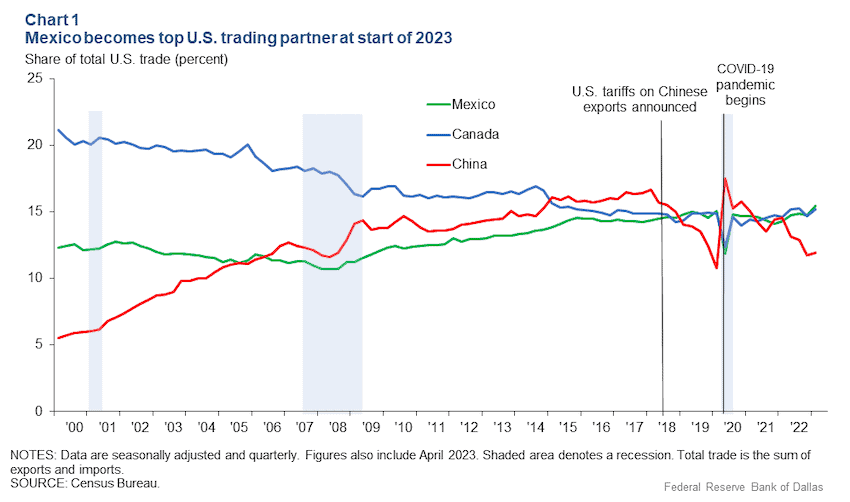 Mexico's top ranking continues the trend noted in the first quarter of 2023, when bilateral trade with the U.S. totaled US $196.7 billion – an 8% increase over the same period in 2022.
This is the first time since Q1 2009 that a country other than China was the U.S.'s top trade partner, other than the pandemic year of 2020, when Mexico took the top spot.
Mexico's recent primacy in U.S. trading relations is partly a result of U.S. tensions with China since 2018, when the Trump administration imposed tariffs on Chinese goods. Pandemic-era supply chain disruptions also impacted U.S. trade with Asia and accelerated the 'nearshoring' process in which many companies have relocated operations to the Americas to be closer to U.S. markets.
Mexico and Canada have both benefited from these shifts, as well as efforts to bolster regional trade through the United States-Mexico-Canada Agreement (USMCA). Canada was the U.S.'s top whole-year trading partner in 2022, but saw its exports to the U.S. drop over the first quarter of 2023, making way for Mexico to take the top spot.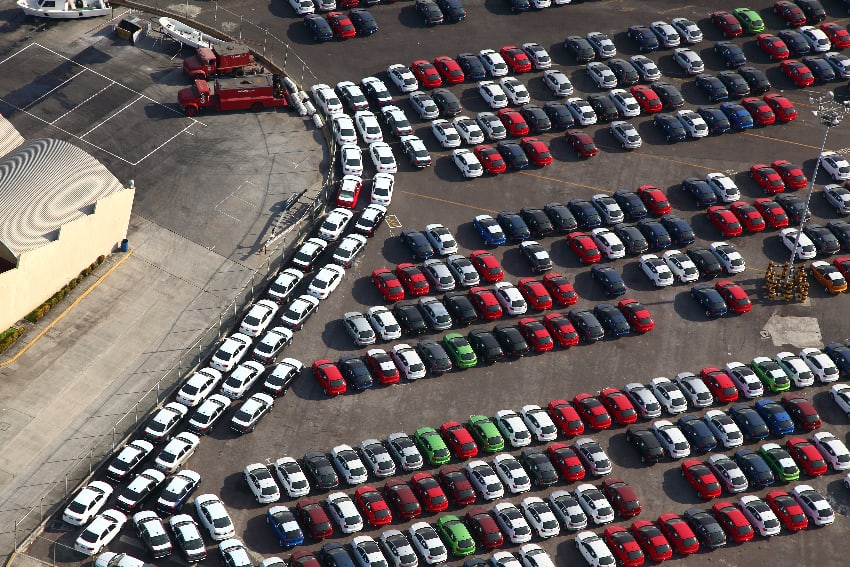 Mexico's strong performance is largely accounted for by the manufacturing sector, particularly the automotive industry. Manufactured goods accounted for US $234.2 billion in U.S.-Mexico trade in the first four months of 2023 – 16.5% of the U.S.'s total manufacturing trade, compared to Canada's 13.5% and China's 12.5%.
While Mexico shares Canada's proximity to the U.S., its manufacturing sector benefits from skilled but relatively low-cost labor. In sectors such as the automotive industry, Mexican assembly plants often process intermediate goods produced in the U.S. before exporting the final products back again, creating a dynamic cross-border relationship.
Numerous automotive companies have set up plants in Mexico in recent years to take advantage of this relationship. In the first nine months of 2022, Mexico became the leading exporter of cars to the U.S., taking the top spot for the first time ever.
The trend is expected to continue as Mexico's northern and Bajío states have received announced investments of over US $15 billion from automotive companies in this year alone.
With reports from Business Insider and Forbes