The Austrian industrial manufacturer Miba has become the latest company to invest in a new Mexico manufacturing plant.
The US $25 million investment, to be made in the city of Ramos Arizpe, Coahuila, marks yet another foreign company looking to nearshore in Mexico. Miba manufactures bearings, resistors and other small parts for vehicles and heavy machinery in a wide variety of industries, including auto manufacturing, construction, agricultural and oil and gas.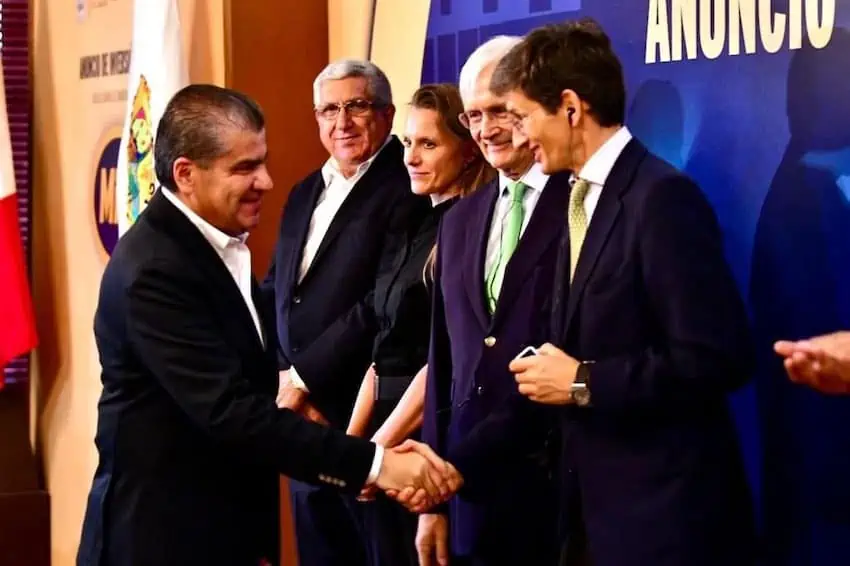 The new factory is expected to generate more than 180 jobs, including highly-skilled engineering positions, the government of Coahuila has said.
The investment was announced at a formal ceremony, attended by Coahuila Governor Miguel Ángel Riquelme, Ramos Arizpe Mayor José María Morales and executives from Miba.
"We are very proud today to strengthen our trade cooperation with the European Union, because it is a great achievement for Coahuila to establish trade relations with Austria," Riquelme said.
He added that the government will ensure more work is done to maintain the attractive investment conditions that have brought companies like Miba and Jiaxipera to the state, and provide a platform for these companies to expand their operations.
Miba is the 10th manufacturer to arrive in the northern state of Coahuila so far in 2023, as the proximity of the state to the important U.S. market drives investment in Mexico's border regions. All 10 of these investments have centered around Ramos Arizpe, which is located 11 km from state capital Saltillo.
"The impressive rate of investment announcements, inaugurations and expansions of companies that our governor maintains, is a faithful reflection of the confidence and certainty that investors have in Coahuila, here there is the rule of law and there are clear rules for investment," Morales said.
Miba saw profits pass the 1 billion euro mark for the first time in 2022, growing 15% as demand for specialist parts by clients, including heavy machinery manufacturers Caterpillar and John Deere, helped push the company to record results. 
With reporting by Milenio and Mexico Now